Setting Expectations Higher Than the Rockies.
---
When we sent some of our most experienced team members and leadership out west to expand Crossland to Colorado, we had high expectations. They shattered them—and then exceeded them, making an enormous impact in Denver and its surrounding communities.
Led by Crossland lifer, Austin Blevins, the Colorado division has made huge strides in multi-family complexes, the industrial sector, and the education space. Meeting the needs of a rapidly growing region, our Colorado team is made up of Real Builders who lead the way every day to change the way people live and work.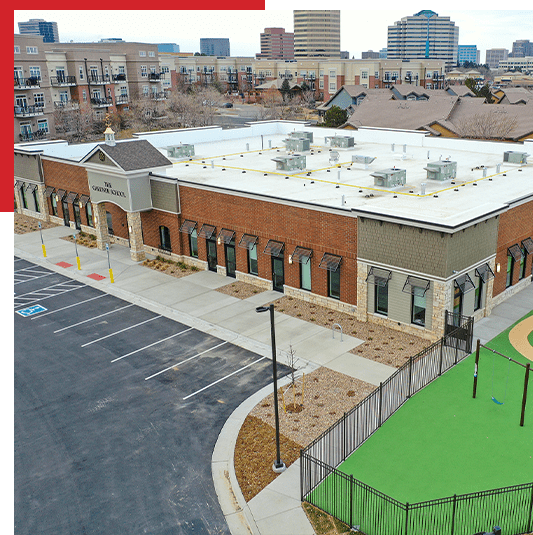 Caring for Our Communities
---
Giving back to our community and partners is a priority at Crossland. And, no one has more passion for giving back than our employees.
OUR MISSION
Crossland Cares is committed to enriching and supporting our communities and world through acts of volunteerism and philanthropic efforts. As community builders, we understand the importance of lending a hand to neighbors in need. Crossland believes in working hard, not only for our clients, but for our community and future generations.

Donations & Contributions
→ MS 150
→ Summer Kids Program
→ Frontier Mechanical
→ Commerce City Rotary Golf Tournament
→ Clear the List for Teachers
→ CVHS Wrestling Golf Fundraiser
→ NCCT
→ Foundation for Douglas County Schools
→ Boys & Girls Club of Metro Denver
→ Winter Classic Skiing
→ GS Green Building Council USGBC
→ And Much More!

EMPLOYEES
in Denver

MILLION
2020 revenue

FT ABOVE
sea level

AVID
snowboarders, skiers + hikers
Meet The Leadership
---
The Definition of Doing What It Takes
Austin Blevins – VP, Colorado Division
Proudly a Crossland lifer, Austin went to college with Patrick Crossland, who introduced him to the internship program. Not one to let an opportunity slip away, Austin jumped at it—and never looked back. After graduation, he moved into a full-time position as an Assistant Superintendent and steadily climbed the ladder ever since.
When we needed him most, Austin agreed to make the leap, moving his family from Arkansas to Colorado to open the new offices. In 2011, his commitment to the company was rewarded with the coveted Red Iron Award, given to one individual each year who embodies the qualities put forth by our founder.
When Austin isn't hard at work, he enjoys spending time with his wife and kids—and also his coworkers. Together, they hunt, fish, ski, cook out and build each other up as more than a crew, but as a work family.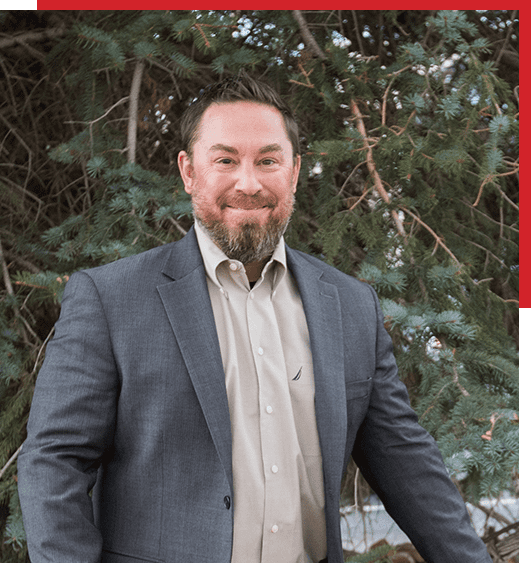 Interested in Joining Our Colorado Team?
---
RESPONSIBILITY INTEGRITY PASSION TRUST
RESPONSIBILITY INTEGRITY PASSION TRUST
RESPONSIBILITY INTEGRITY PASSION TRUST
RESPONSIBILITY INTEGRITY PASSION TRUST
RESPONSIBILITY INTEGRITY PASSION TRUST

Ready to build?
---
From infrastructure to sprawling campuses, we're equipped to tackle your next project. Give us a shout and let's get started!