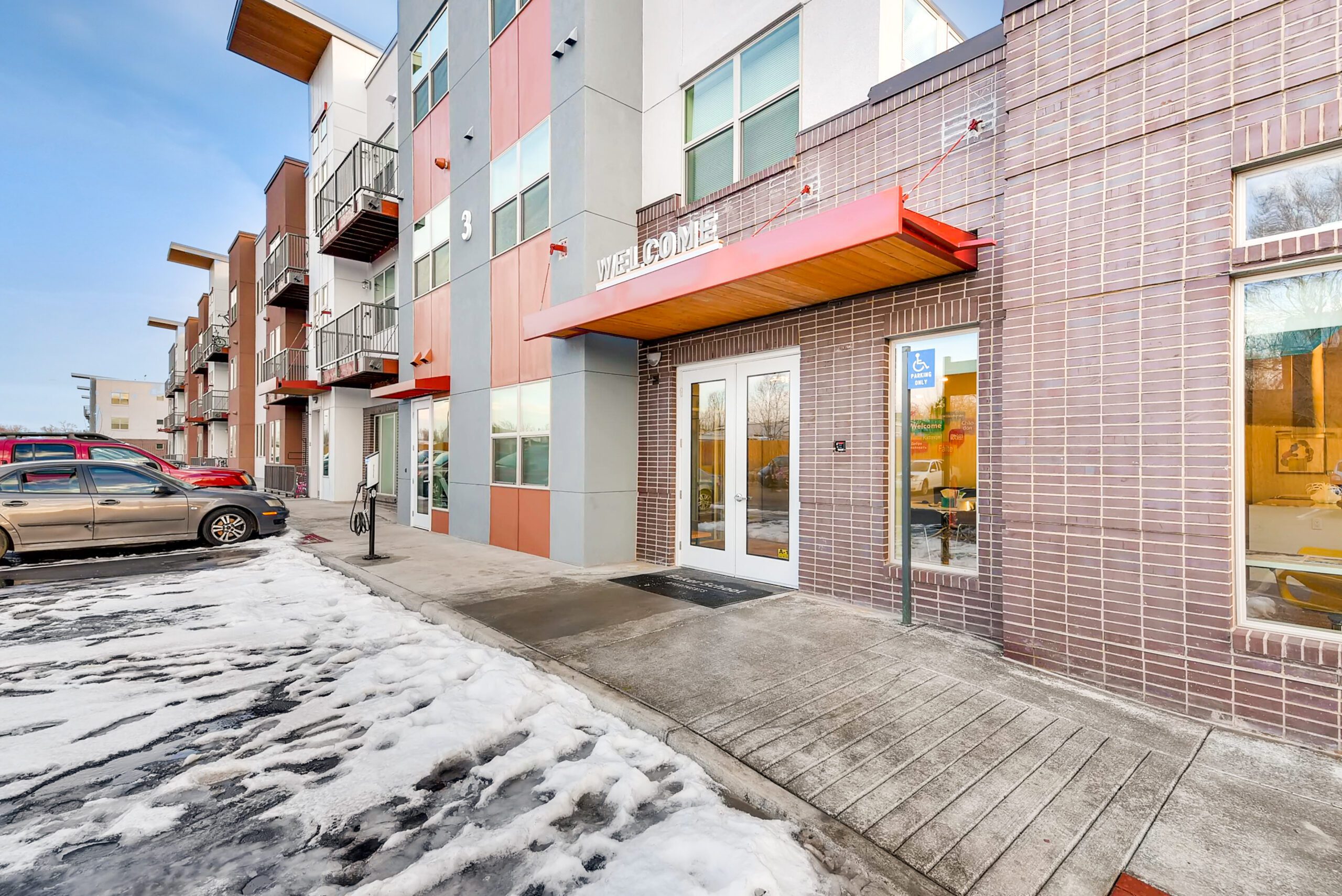 Community development with many amenities
---
Denver, CO
Crossland was the General Contractor for the Baker School Apartments, a five-acre site of a former school that was purchased by the Del West Group. When the previous GC didn't meet expectations, we took over the construction of the four separate three-story buildings on the site. A mix of stucco, brick, and metal panel, each building also has exterior balconies. The buildings are laid out in a rectangle with one in each corner, and in between the buildings is a communal courtyard.
As a community development, these are tenanted buildings with a clubhouse attached to one of them where the residents can hold events. There's also a big playground, a dog park, bike racks, a reading room, a fitness room, and a children's computer room. In the courtyard there are grills, picnic tables, and covered play areas. It's a great asset for the community, with monthly events for residents and locals alike.
Project Facts
Industry Sector: Multi-Family
Cost: $19.2M
Size: 144,270 SF
Delivery Method: Negotiated
Owner: Baker School Holdings, LLLP
Architect: Parikh Stevens Architects

READY TO GET STARTED?
READY TO GET STARTED?
READY TO GET STARTED?
READY TO GET STARTED?
READY TO GET STARTED?
Let's Build
Ready to lay the groundwork?
Find a Career
We've got a hard hat with your name on it.