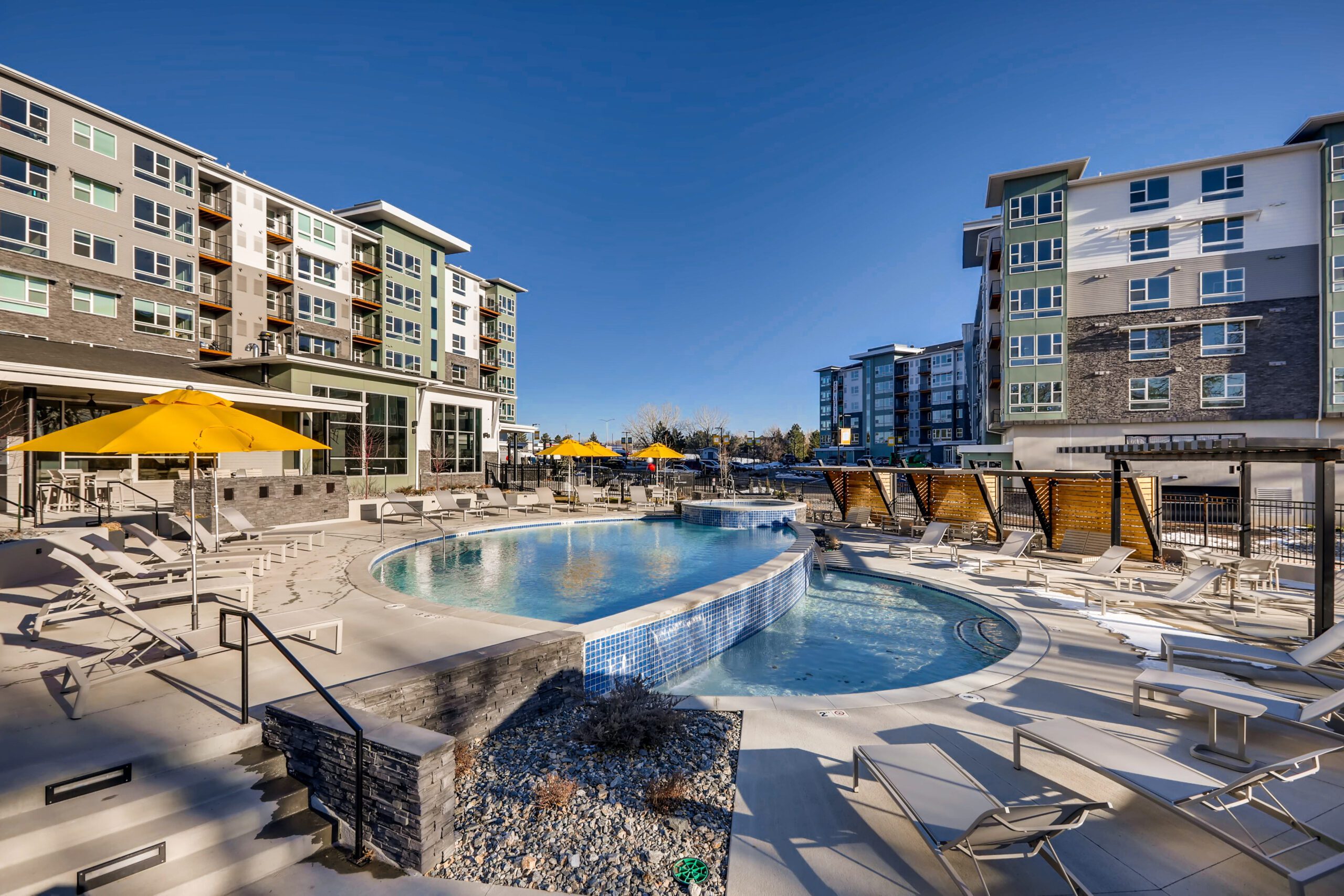 Apartment complex with all the amenities and parking residents need
---
Denver, CO
High Line Pointe Apartments are set on a little less than five acres covering two sides of a county line. This HUD project ran in tandem with a second large HUD project with the same owner. The project comprises three separate buildings – two main seven-story multi-family tenanted buildings of 95 units per building and a central clubhouse – around 345,000 square feet in total. There are two levels of underground parking with each of the two main buildings. The clubhouse has the leasing office and a variety of site amenities, including massage, fitness, and yoga rooms, a reception area, and outdoor tables and grills. There's also a dog park and dog wash areas, bike repair areas, and a new bridge over a canal that connects the buildings to a jogging and bike path. Residents have access to surface parking as well as underground garages.
Project Facts
Industry Sector: Multi-Family
Cost: $41,200,000
Size: 344,992 SF
Number of Units: 190
Delivery Method: Negotiated
Owner: 1281 Highline LP co Delwest Capital LLC
Architect: Kephart

Project Awards:
ABC Rocky Mountain Excellence in Construction
READY TO GET STARTED?
READY TO GET STARTED?
READY TO GET STARTED?
READY TO GET STARTED?
READY TO GET STARTED?
Let's Build
Ready to lay the groundwork?
Find a Career
We've got a hard hat with your name on it.