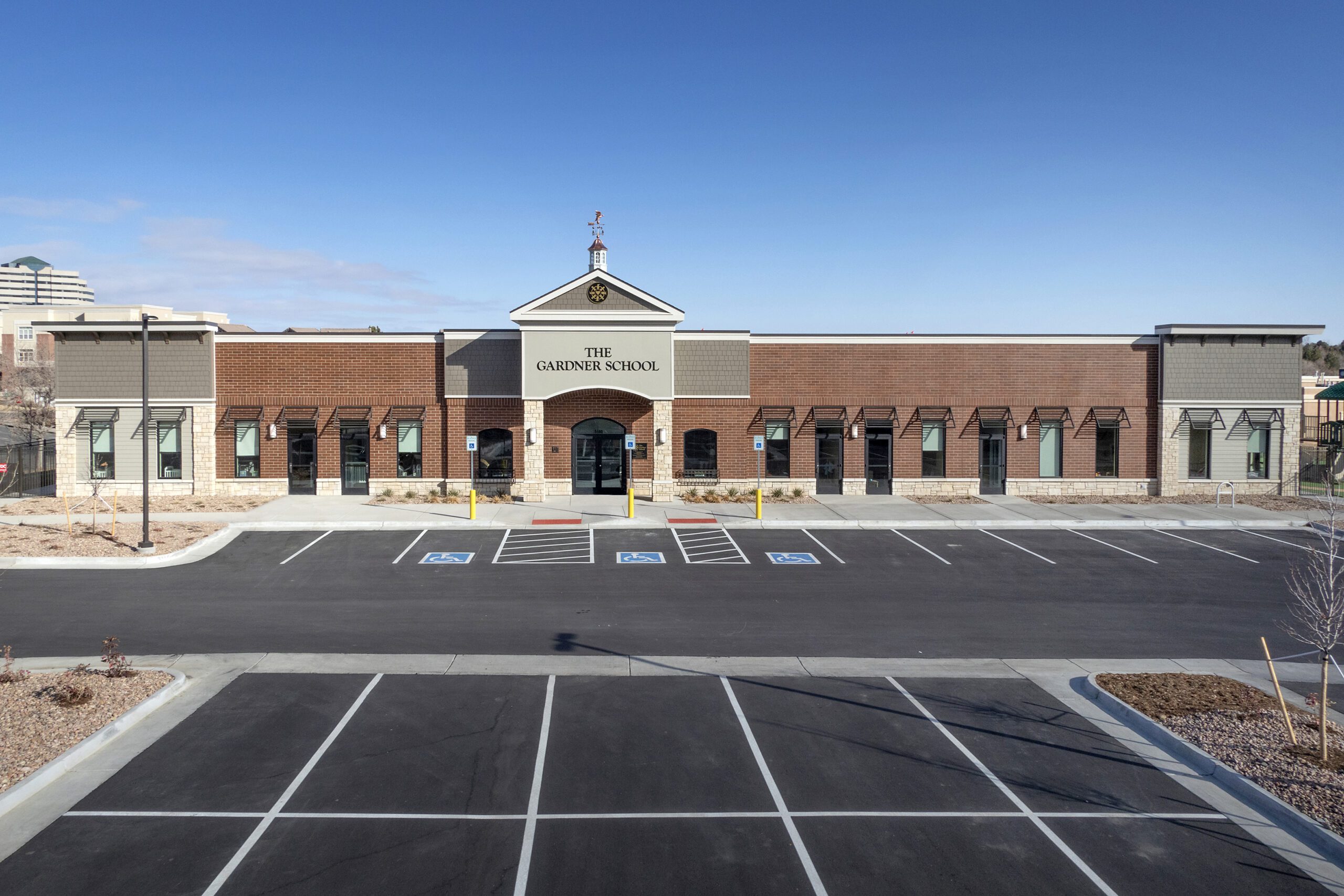 Modern, state-of-the-art early childcare facility
---
The Gardner School tasked Crossland with building their 24th facility in the US, the first one in Denver. This 16,000 square foot, state-of-the-art, early childcare facility provides safe childcare for the community. The modern and sleek space carries over to the outdoor playground and recreational room.
This new single-story facility is structurally composed of load-bearing masonry, steel columns and beams, bar joists, and a metal deck. For this ground-up construction, we had to demo the existing parking lot, complete the earthwork, and install utilities before construction could begin. Due to the constraints of COVID-19, both the owner and architect weren't able to visit the site for most of the project timeline, so our team had to communicate clearly and effectively to stay on track.
COVID also delayed the shipment of building materials by as much as two months. Our team effectively planned ahead to limit any future delays and take the effects of the pandemic into account. This project displayed our team's ability to be proactive and efficient while maintaining quality to get the job done.
Project Facts
Industry Sector: Educational
Cost: $4,300,000
Size: 16,000 SF
Delivery Method: Design-Bid-Build / Hard Bid
Owner: The Gardner School
Architect: NORR

READY TO GET STARTED?
READY TO GET STARTED?
READY TO GET STARTED?
READY TO GET STARTED?
READY TO GET STARTED?
Let's Build
Ready to lay the groundwork?
Find a Career
We've got a hard hat with your name on it.