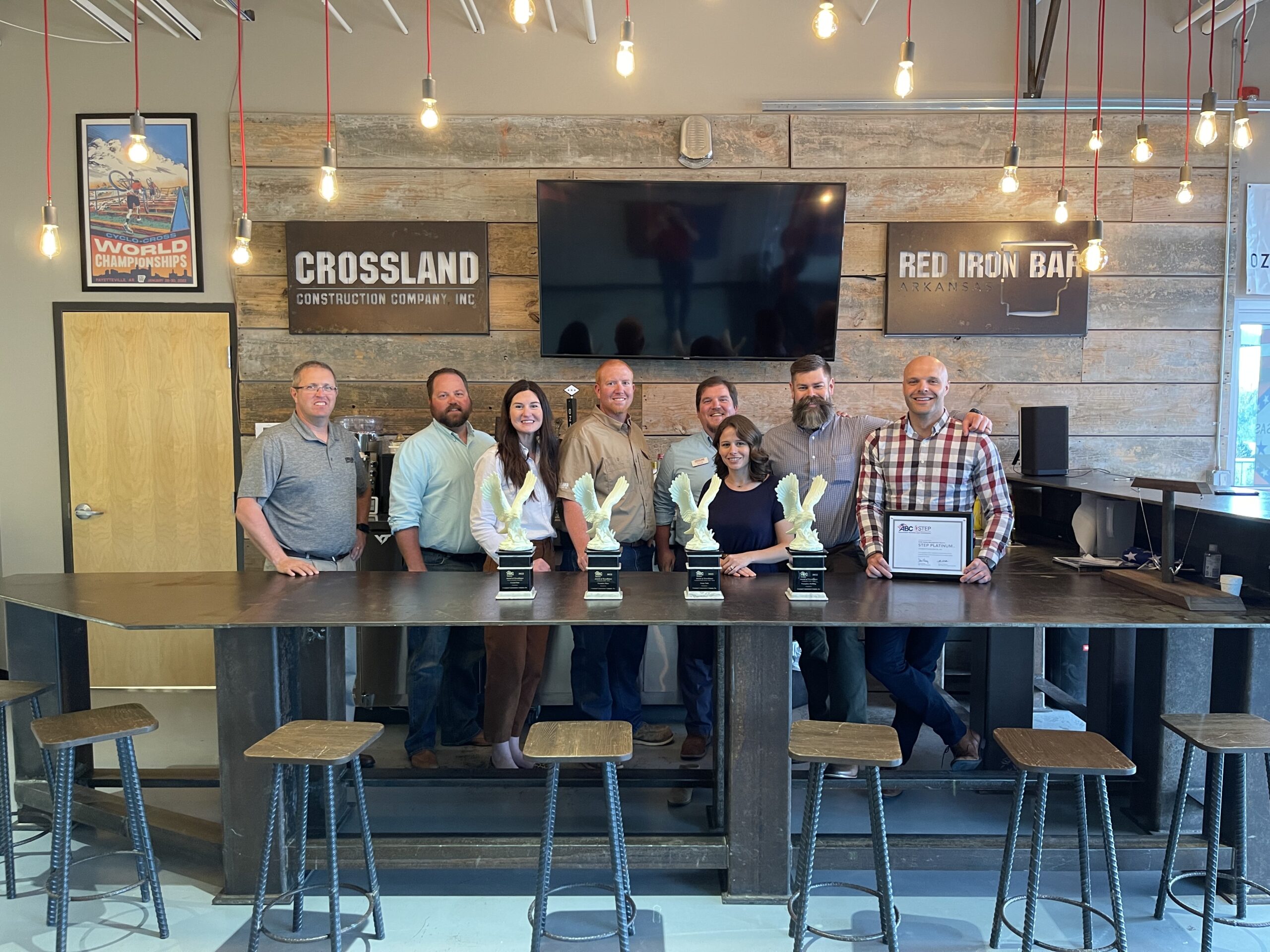 Arkansas Division Awarded Four ABC Awards
ABC Arkansas Chapter announced this year's Excellence in Construction Award Winners. Crossland Construction took home EIC Awards for the following projects:
Commercial: $15M – $20M – Transplace Building
Commercial: $40M – $45M – Founders Plaza
Community/Public Service: $10M – $15M – Osage Park
Other Construction: Over $50M – Crystal Flats
Congratulations to all of our crews on a job well done!
ABC's Excellence in Construction awards program is the industry's leading competition, developed to honor innovative and high-quality Merit Shop construction projects. The award honors all construction team members, including the contractor, owner, architect, and engineer.