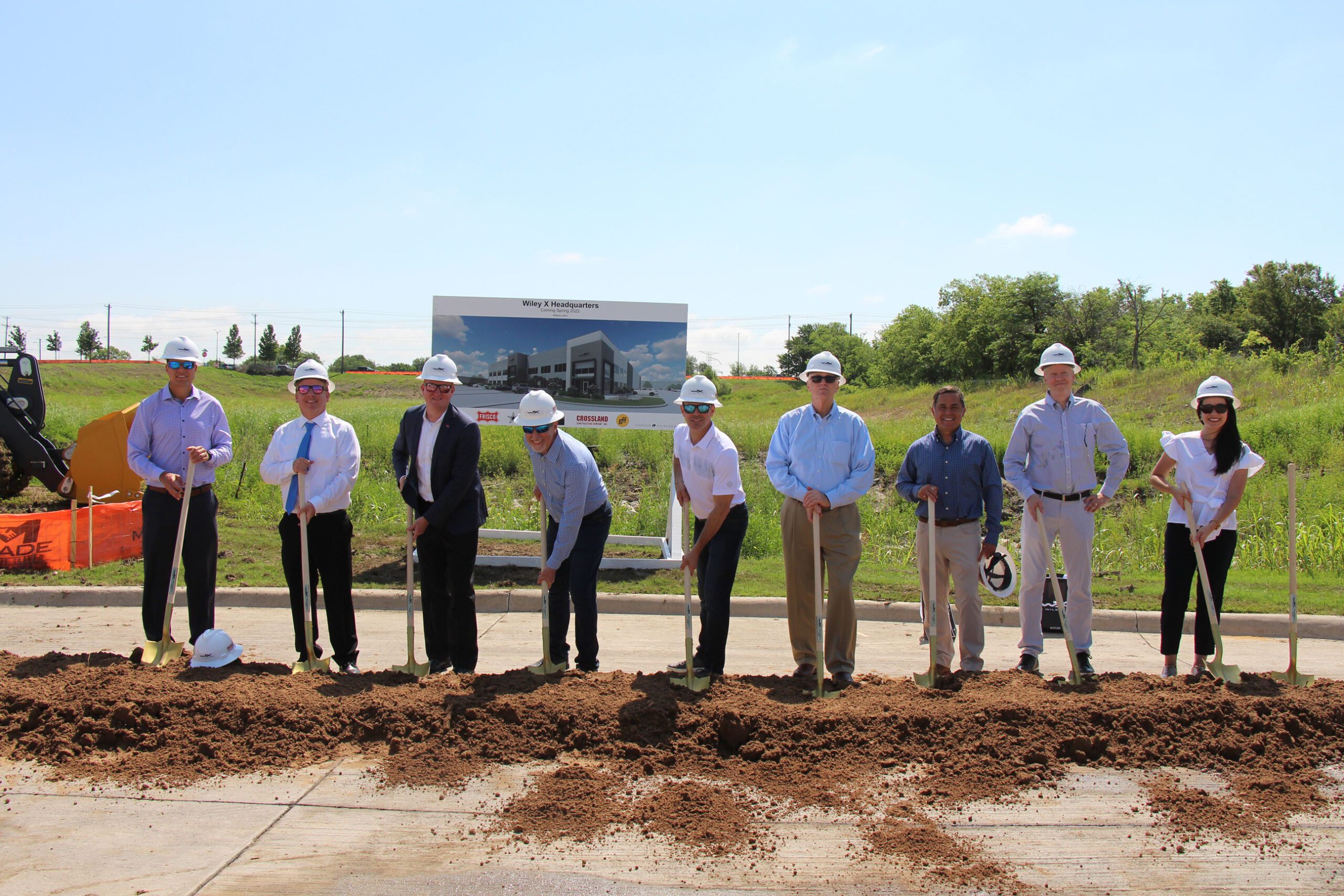 Wiley X Breaks Ground At New Frisco HQ
Frisco, TX – Crossland Construction's Texas Division broke ground on Wiley X's new headquarters in Frisco, Texas!
The following was originally published by Community Impact Newspaper.
Wiley X will relocate a headquarters, manufacturing and distribution site by next year in the Star Business Park, Frisco. The company comes from California, and manufactures military-grade eyewear. Construction kicked off in May after co-owners Myles Freeman, Jr. and Dan Freeman joined Mayor Jeff Cheney and council members John Keating, Bill Woodard and Brian Livingston with shovels and hard-hats.
On March 17, the Frisco Economic Development Corp. approved a $371,800 performance agreement with Wiley X for the company to relocate. Wiley X aims to be operational in Frisco by mid-2023, said FEDC President Jason Ford in the March meeting.