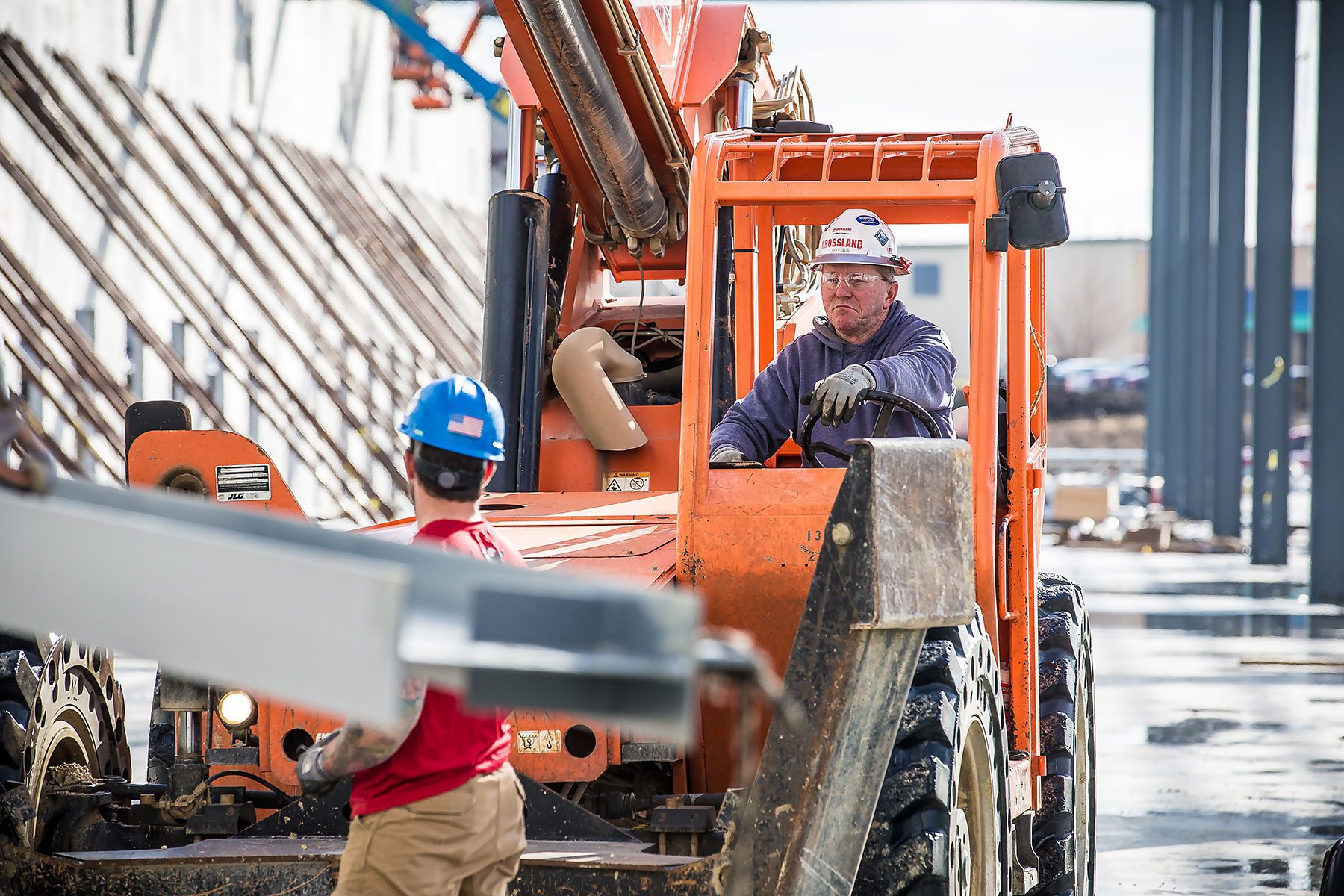 Under The Hard Hat With Billy Ellis
"Hard work pays off. If you want to be something, work at it, and you'll get there." Billy Ellis exemplifies this statement. Billy has been in the construction industry for 14 years, working from coast-to-coast in the United States, and also in Southeast Asia. He joined Crossland about three and a half years ago as an entry-level Ironworker. Following his motto, "Hard work pays off," he advanced through various levels of ironworking and now works as a Foreman and Mentor. 
Billy is passionate about education. He wants to continue his education and pass his knowledge onto other employees. "To be able to see them start a job and not know how to do something, and then watch them excel throughout it and see their transformation – that is my favorite part of the job." A perfect example of why he went through the process of becoming a Mentor. 
In this role, Billy assists Ironworking Apprentices on their journey to obtaining their journeyman credentials, certification, and technical training, so they reach their career goals. Mentors also offer on-the-job training in The Crossland Way for self-perform work, answer questions, provide input, and work with Superintendents to review assignments and curriculum tests.
According to Josh Rayner, Steel Superintendent, Billy is also a family man. "He is the oldest of five siblings and has a family of his own. Billy and his wife Amanda have five kids, and he talks about them all the time." His love for family is part of why he loves working for Crossland. "Most other companies I've worked for, I literally lived out of a suitcase. I worked seven days a week, two to three months at a time. With Crossland, yes, they demand travel, but not nearly as much. Being a family-owned company, they try to at least get you home on the weekends." 
His advice to others trying to work their way up is to "stay motivated." He credits his success to a willingness to learn and finding inspiration in those around him. "They want to see you do better, so it makes you want to do better." Those that work with Billy can clearly see he is passing this inspiration on to those around him. 
Josh continues by saying, "Billy is a great asset to have at Crossland. He brings a ton of experience with him and a strong will to succeed. He has an eagerness to teach and train others, and if he doesn't know, he isn't afraid to ask. It's great to have Billy as my lead man." 
Thank you, Billy, for your hard work here at Crossland. We are honored to have you as a part of our family!