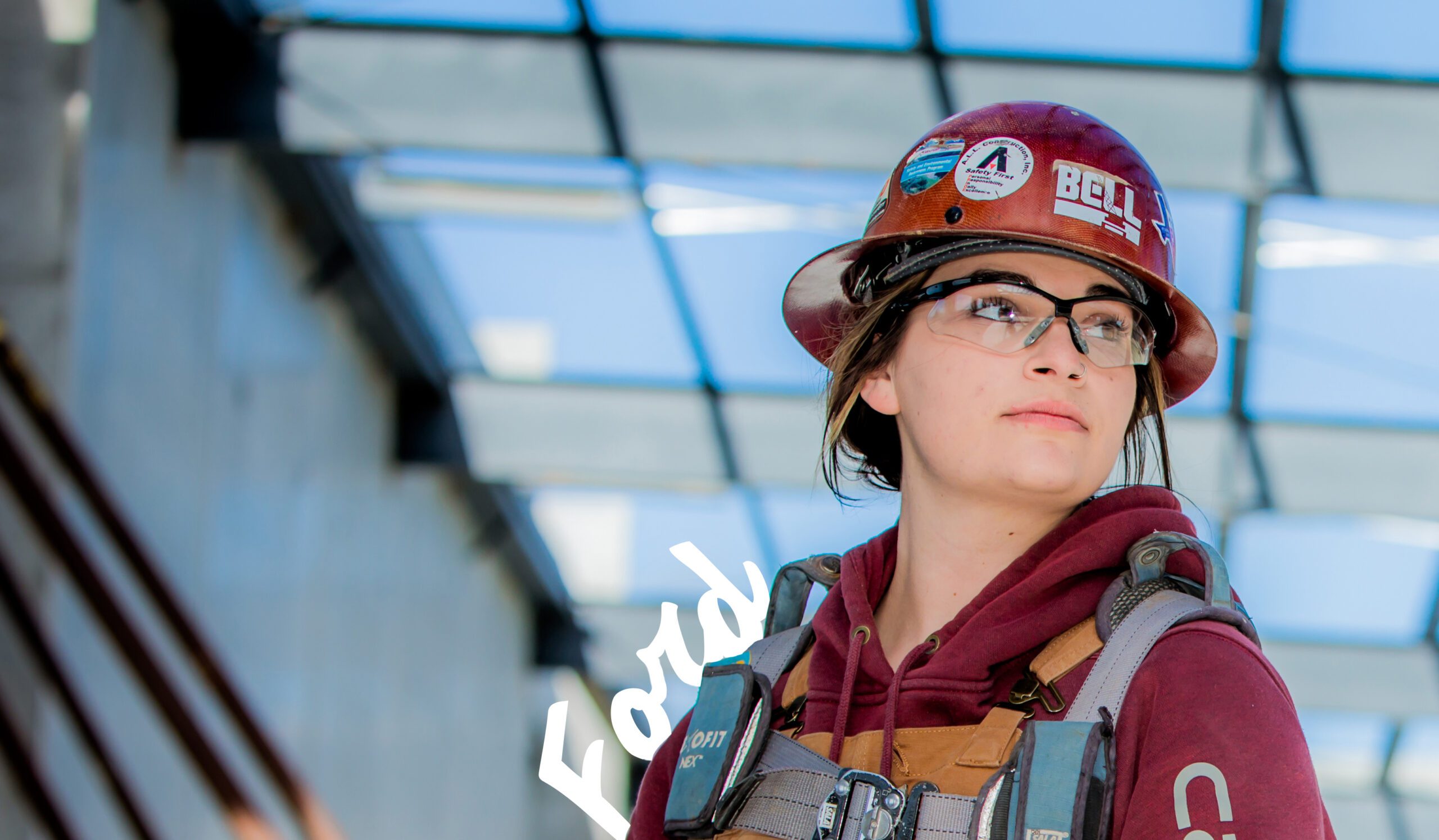 The number of women working in the construction industry has steadily grown over the past 5 to 7 years. However, women still only make up ten percent of the construction workforce.
Madison Ford understands that. She knows she may be one of few, if not the only woman on some job sites. But don't think for a minute that's going to stop her.
"I know that there are a lot of men who still aren't used to seeing women on the jobsite," Ford, an ironworker at Crossland, said. "That just means you have to step up and prove yourself, and it strengthens you as a person and at work."
Ford is working at Crossland while also pursuing a construction management degree. Her goal is to one day be a project manager.
"I want to take the knowledge I'm gaining and move up here," Ford said. "I want to keep growing and become more of an asset to the company. The key is just to come to work and do your best every single day."
The construction industry appeals to Ford, she said, because she loves the sense of accomplishment that comes with finishing a project.
"My favorite part of the job is starting something from the beginning, watching the process unfold, and seeing the end result," she said. "When it's done, you can step back and know that you built that. That's awesome to me. There's no better feeling than driving by something you helped build yourself."
Jake Doss, Steel Division Manager, said Ford has a tremendous work ethic and is primed to have a successful career in the construction industry.
"Madison has a ton of potential and is an excellent worker. I wish I had a dozen more like her. I can't wait to see where she goes here," stated Jake Doss, Steel Division Manager.
When she's not helping erect steel on the job site, Ford said she spends a lot of time listening to music. She also likes to hunt and has her own photography business.
Her words to live by are:
"Don't underestimate yourself. You can always do a lot more than what you think."
We're proud to have Madison as part of the Crossland family and believe the sky's the limit for her.