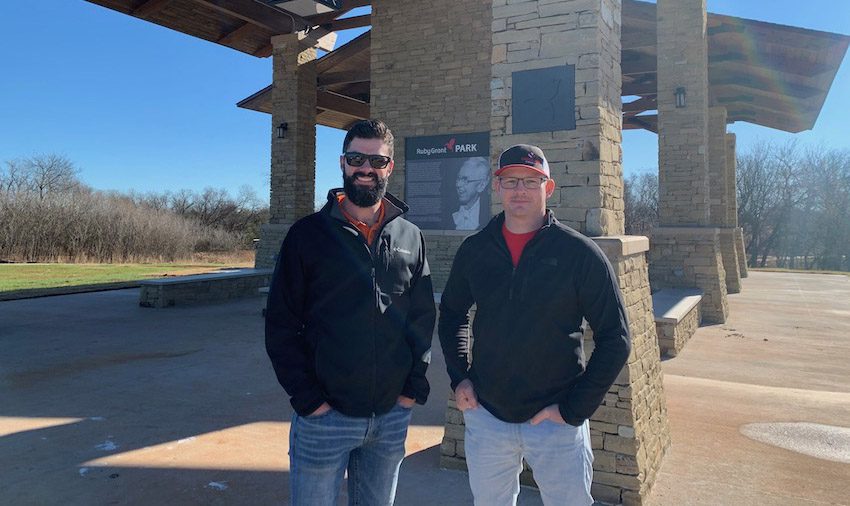 New Leadership Boosts OKC Construction Market
The following article was written and published by Velocity OKC.
You researched. You sketched. You've raised your capital, and now it's time to build. But choosing the best construction company involves more than just fees and GCs. The right builder will offer an integrated construction process from beginning to end.
At Crossland, our construction management experts use efficient upfront planning to deliver the most value for your timeline and your budget – resulting in a quality result. Our crews can self-perform critical path items on most jobs, allowing us to control a project's early activities and drive the quality and the schedule.
Enter Aaron Stoops, new Division Manager for Crossland's Oklahoma City office. Aaron transferred from the Crossland Tulsa division after 14 years of managing projects and pre-construction for clients. 
Aaron Burns, Area Superintendent, is also part of the powerhouse leadership team at Crossland OKC. Aaron, too, transferred from Tulsa with 16 years of experience working in the field and managing projects on-site. 
Between Aaron Stoops and Aaron Burns — you name it, they've built it. 
Their collective expertise gives anyone building in OKC a great new option for high quality and high-value general contractor services. Crossland's self-perform capabilities — a key differentiator — include earthwork, concrete, precast, structural steel, storm sewer, and utilities. From Aaron Stoops: "Since we only bid these scopes on our projects and not to others, we can offer owners unique savings they won't see with anyone else."
For his role, Aaron Burns maintains standards that give customers the best value for their construction dollar. "Ultimately, we want to be the preferred contractor for anyone that has an upcoming project." 
Crossland's building process is thorough and proven. You can expect accurate schedules, budgets, and competitively bid projects — all brought to you through self-perform capabilities and expert value analysis.
At Crossland, we pride ourselves on enhancing the communities where we live, work, and play. We're ready to serve as a construction partner with schools, municipalities, and developers for a stronger and better OKC. Contact Aaron Stoops at astoops@crossland.com.