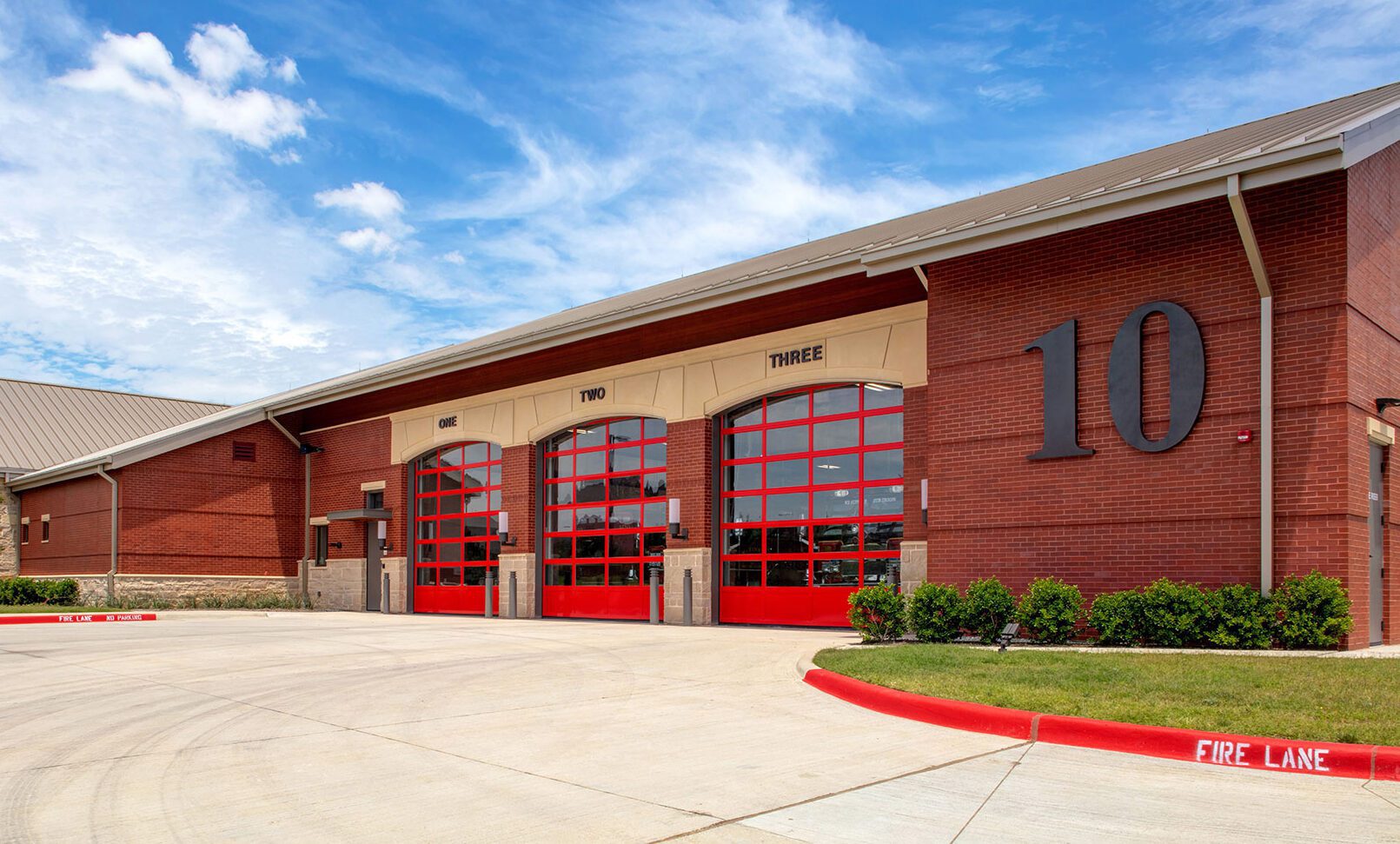 McKinney Fire Station #10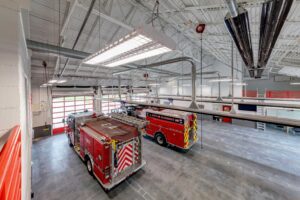 McKinney, TX – Two thousand acres of beautiful homes make up Trinity Falls, a three-year-old community located six miles from McKinney, TX. As McKinney and the surrounding areas experience population growths, the need for additional fire protection also increases. The City of McKinney chose Crossland to build McKinney Fire Station No. 10, a modern, 16,000 SF facility that sits on three acres and accommodates up to ten firefighters. The station's design is similar to Station No. 9 – built in 2018 – and included input from the firemen.
Heritage and service are pillars of community fire stations. New stations will often hold open houses for the public they serve, with kids delighting at the shiny, red trucks and ladders that lift firefighters super high. But a century ago, fire stations were merely buildings that housed horse-drawn pumpers. In the decades since, fire department missions have evolved from primarily responding to fires, to a full-service public safety agency. They now dispatch to vehicle accidents, hazmat incidents, specialized rescues, and natural disasters.
A lot of planning goes into optimizing the space, so firefighters have a safe and useful environment that serves as their place of work, residence, and often a community center.
HERO – "An ordinary person facing extraordinary circumstances and acting with Courage, Honor, and Self-Sacrifice."
Training and Safety
The Pre-Construction phase of the Station No. 10 project focused on accommodating the size and scope of fire and rescue vehicles while meeting the needs of the first responders who operate out of the station.
There are three drive-through apparatus bays, so the No. 10 crew is always prepared and ready to respond. The bays include vehicle exhaust removal systems, compressed air, power drop lines, and hot/cold-water connections. We built upper and lower mezzanine-levels and installed extended catwalk framing above the interior space to house the IT closet and HVAC equipment. Three bright red, powder-coated overhead bay doors catch the eye of residents as they drive by.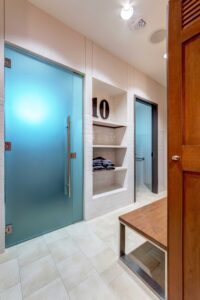 The need for training has increased as firefighters expand their scope of community support. They use several areas of the station to keep the team as prepared as possible. There is a large community room that is used for education programs and can be leased out for community events.
A large crawl space/maze was added to the upper level of the station for firefighters to train in wearing their gear. In another area, sections of the floor have cutouts that simulate when a structure has collapsed. A white, cinder block "window" above the apparatus bays is used as a propel training wall.
Standard rooms and features include a GearGrid locker system for uniform storage, a temperature-controlled med storage room, and spacious firehose racks. For safety, there is a decontamination room – with hazmat shower, along with a temperature-controlled, tornado safety room.
Quality of Life
Twenty-four hours a day, seven days a week, you can find firefighters at the station as they work in continuous 24-hour shifts. A comfortable living environment is paramount. Station No. 10 provides each firefighter with a dorm room, including a bed, desk, and a locker to store personal items. A spacious kitchen lets the hungry crew spread out at mealtime, and each shift has its own, locked pantry.
Other residential areas include a laundry room, fitness room, sauna, movie/TV room, and a covered, 1,800 SF outdoor patio, with a grill and mounted TV.
Fire stations are so much more than just a garage; they are vital to community safety and public trust. We are honored to have been a part of this vital community project.