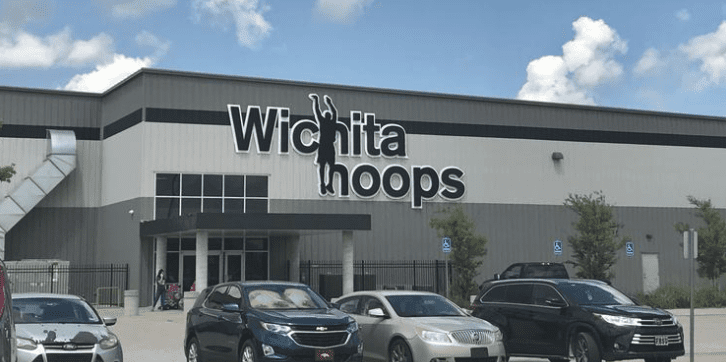 Local developers request Bel Aire incentives to buy Wichita Hoops facility
This article was written and published by Wichita Business Journal.
A group of recognizable Wichita developers is turning its attention to a growing industrial park in Bel Aire.
Webb Industrial LLC, the entity that includes Steve Barrett, Ivan Crossland Jr. and Dave Murfin, have asked the Bel Aire City Council for industrial revenue bonds to fund two projects within Sunflower Commerce Park at 53rd Street and Webb Road.
One involves the purchase of the bank-owned Wichita Hoops facility, and another for the construction of two new speculative warehouse buildings nearby.
The Council will vote during its meeting Tuesday night whether to finalize the IRBs.
According to city documents, Webb Industrial LLC is under contract to purchase Wichita Hoops from Legacy Bank, which took over ownership of the sports facility last October. At the time, Wichita Hoops co-owner Evan McCorry told the Wichita Eagle that the business was hit hard by Covid-19, and that the bank took back the title to the facility, while Wichita Hoops had first right of refusal if anyone else wanted to buy it.
In the meantime, McCorry and co-owner Carlos Perez Sr. have continued operations there. McCorry couldn't be reached for comment Tuesday.
Read full article HERE.