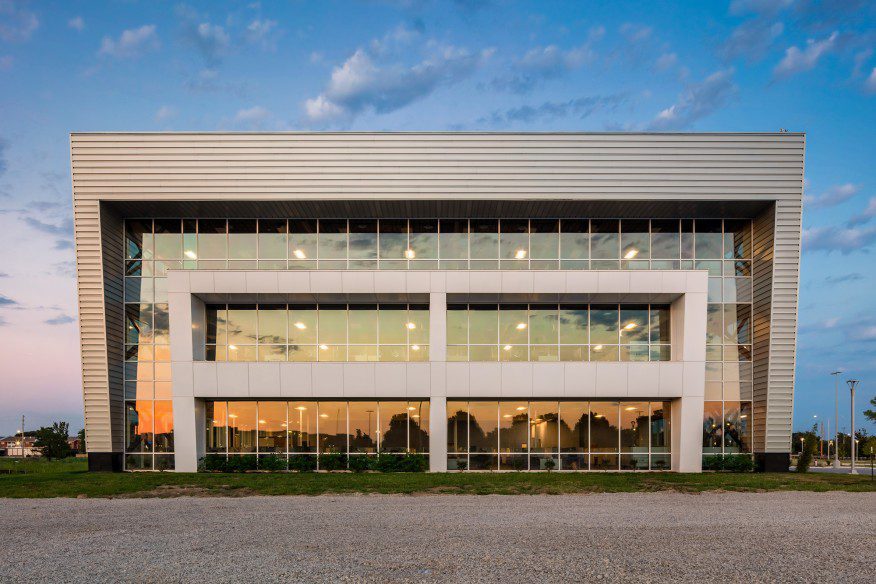 Innovation and Collaboration, Inside and Out
This article was originally written and published by Architect Magazine.
Metal panels are the perfect fit for a Wichita State University campus building known for innovation and advancement.
When you consider the ideation happening on Wichita State University's 120-acre Innovation Campus, in Wichita, Kan., it's easy to understand why the look and function of its buildings are key to highlighting and reflecting the advancements and successes happening on-site.
A Growing Community
This unique hub serves as a test bed for technology and innovation—a place where companies nationwide can come together to explore and revolutionize within their respective industries. Featuring everything from research laboratories and offices to student residences and mixed-use facilities, the Innovation Campus also houses an impressive group of 20-plus organizations—including Deloitte, Airbus, Hyatt Corp., and Wesley Healthcare—that conduct work on-site and shoulder-to-shoulder with students and faculty.
As interest in its Innovation Campus grows, Wichita State University continues to add new facilities to the site. Every day, the campus connects students to valuable internships and job prospects by giving them the chance to work on real-world solutions. This collaboration is mutually beneficial: graduates get to begin their careers sooner and advance faster, and organizations are connected with prospective hires who have relevant, hands-on experience.
Completed in 2020, the 60,000-square-foot Partnership Building 3 is one of the latest additions to Wichita State University's Innovation Campus. The three-story building currently serves as a home for NetApp, a hybrid cloud data services and data management company.