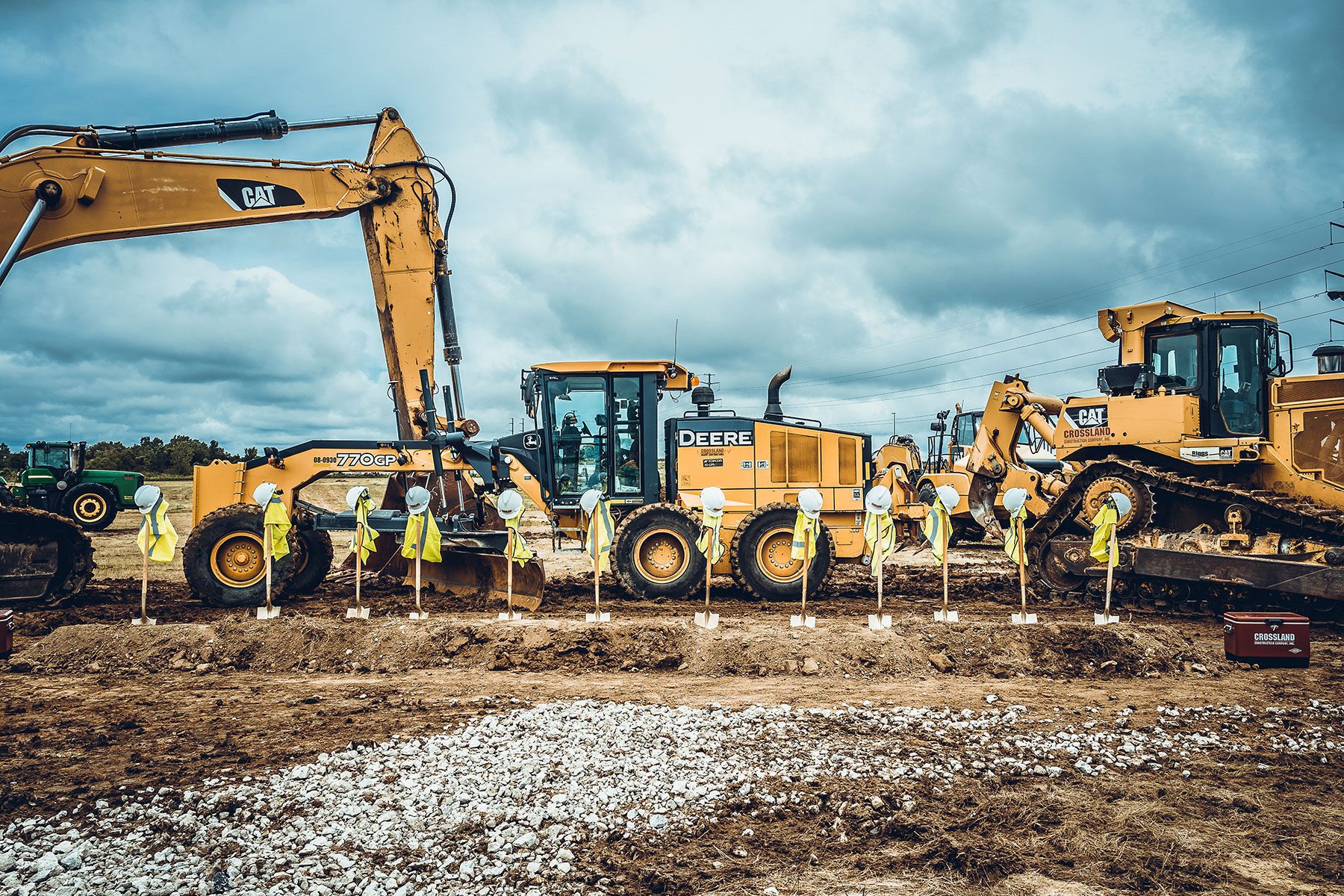 Greenbay Packaging Groundbreaking
The article below was written and published by The Tulsa World. 
A packaging company is planning to triple its footprint by building a new 550,000-square-foot corrugator facility in Tulsa County.
Green Bay Packaging (GBP) is set to begin construction Sept. 1 on the "super plant," which is scheduled to begin operation in October 2021.
The facility will replace the existing 180,000-square-foot factory at 6106 W. 68th St. S. in Creek County and will be equipped with a new 110-inch Fosber corrugator and state-of-the-art, high-speed flexo folder gluers and rotary die cutters. Crossland Construction is the general contractor.
"Green Bay Packaging is a long-standing partner of the Chamber, and we are thrilled they're expanding their footprint in Tulsa," Mike Neal, president and CEO of the Tulsa Regional Chamber, said in a statement. "Despite the challenging circumstances, we've witnessed innovation and growth from many area companies, which is a testament to the region's world-class employers like Green Bay Packaging. This investment is a step forward in the region's economic recovery and we thank Green Bay Packaging for their continued partnership."
The new plant will be located in Polson Industrial Park in west Tulsa County, a company spokeswoman said.
Founded in 1933 and based in Green Bay, Wisconsin, GBP has had operations in Tulsa for more than 50 years. It operates 32 facilities in 14 states.
"We are excited to continue to invest in our employees and customers of Oklahoma," Will Kress, president and CEO of GBP, said in a statement. "The Tulsa operation is an important part of GBP, and the leadership and employees of this division are second to none. We believe in investing in our people and our loyal customers and we are looking forward to the next phase in Tulsa."
The Tulsa announcement mirror's GBP's recent growth. Over the last 24 months, GBP completed substantial expansions of their Green Bay and Minneapolis shipping container plants and started a 175,000-square-foot sales, marketing and distribution center in Downers Grove, Illinois, earlier this year. The company also secured a minority ownership position of the leading digital printing company, Company Box.
"We believe in this industry and our employees and customers," Bryan Hollenbach, executive vice president of GBP, said in a statement. "Our new paper mill is tracking right on time with a projected startup in the first quarter of 2021. The new Tulsa operation is a significant investment in our personnel and the future of this business. It is a fun time to be working for GBP."