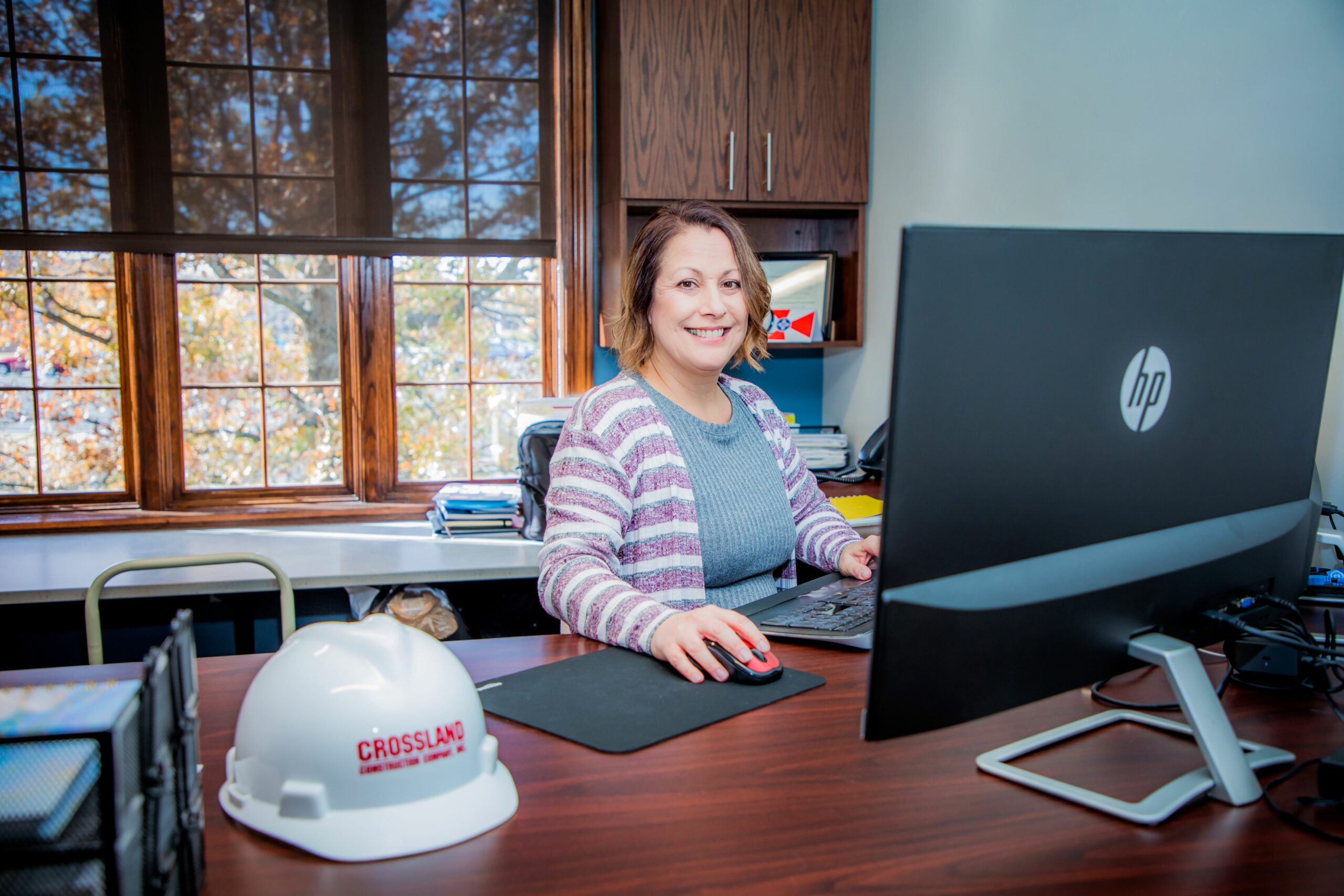 Rachelle Camacho does not like to say no. There's nothing she can't figure out. And, she always gets the job done!
Rachelle was recently promoted to Real Estate Property Manager from her role of Special Projects / Talent Acquisition in the Wichita office. But ask anyone who knows her, and they'll tell you her contributions go way beyond the titles.
"Her ability and willingness to jump in and do something she hasn't done before is what makes her special," said DJ McClenny, Vice President for Wichita.
"At Crossland, we're always looking for someone to step in and fill gaps we may have in certain areas, and Rachelle has fit that role in so many instances."
Camacho is not one to seek or even enjoy recognition, but that didn't stop the Wichita Business Journal from naming her in their 2021 Women in Business list. This recognition spotlights the Wichita area's top women professionals "who see to it that their companies succeed while also pushing through barriers in their careers to achieve."
Mattie Crossland, Crossland's Director of Real Estate, said Camacho is the prime example of someone who continues to push herself to grow and achieve at higher levels.
"Her tenacity really stands out," Crossland said. "She can do absolutely anything she sets her mind to. And not only will she do it, but she'll also go above and beyond every time. Her passion, persistence, and dedication are what really set her apart."
That tenacity recently led Camacho to earn her Facility Management Professional (FMP) certification from the International Facility Management Association. She told us that conquering a challenging task like the FMP is the biggest reward.
She likes challenging work and learning new things. A "typical" workday isn't for her, which is probably why she never has one.
"I like the diversity of my job," she said. "No day is ever the same. It's how I work, and it's a challenge, but I love it. I feel like a sponge sometimes. I enjoy consuming as much information and responsibility as I can."
We asked her to list a few things she works on in any given week—and the answer took awhile.
"Facility management, warranty management, works with our Realty Group, HR generalist, talent acquisition and recruitment, project staffing and manpower movements…," she said, knowing there is more, but she'll stop there. "It makes my job unique, and I juggle it all as it comes."
McClenny praised Camacho's willingness to wear different hats and her ability to do it all at the highest level.
"She understands the big picture," he said. "She knows the general direction of things and is aware of the ins and outs. You don't teach that. She just has that unique ability to understand everything put in front of her. She digs into it and helps solve problems."
Rachelle is definitely someone you want on your team. Thank you for mastering the art of multi-tasking and being the ultimate rockstar!