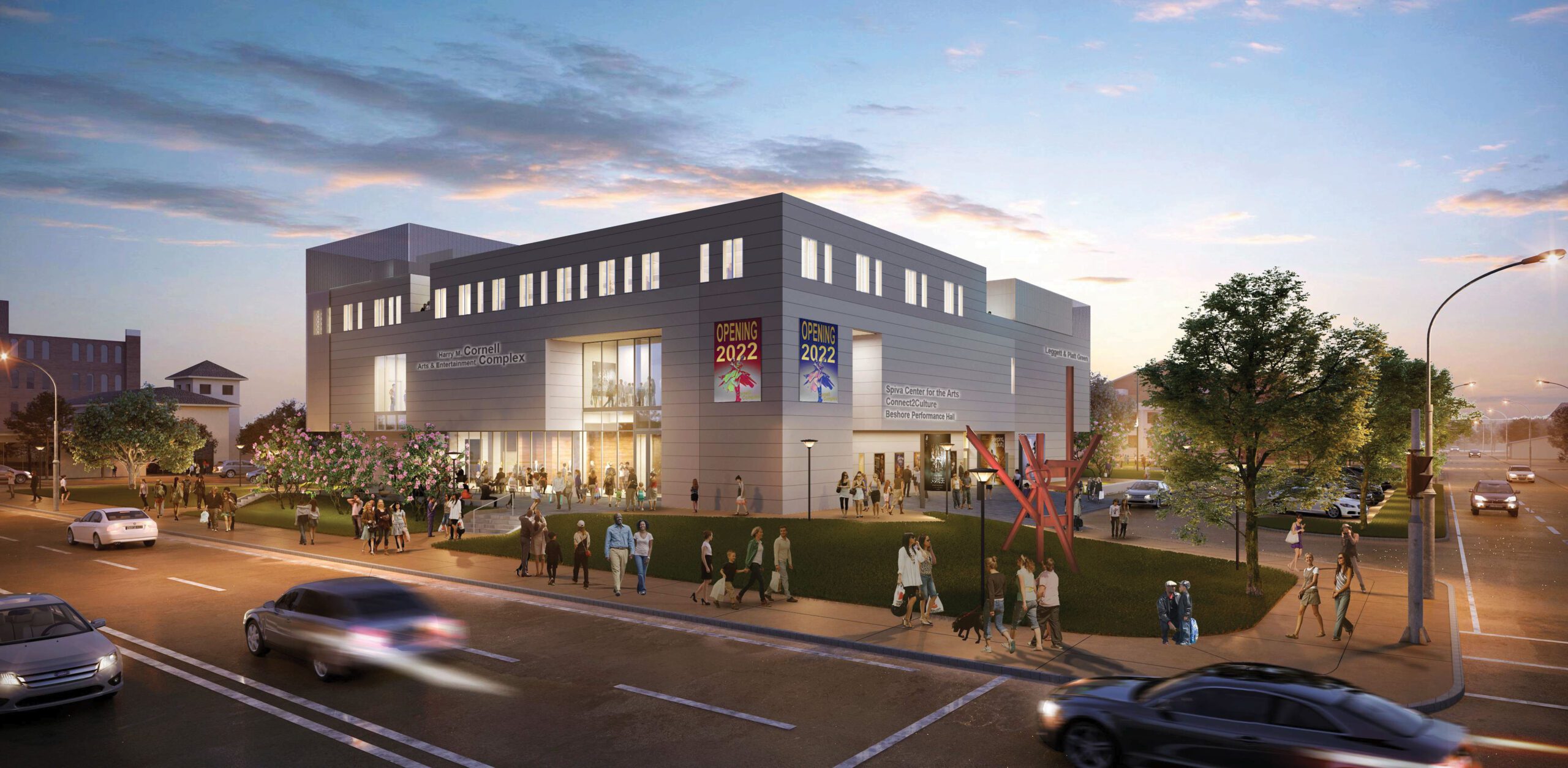 Enriching The Heart Of Joplin
Community is all about bringing people together. We are honored to be a part of projects that help build and move our communities forward. There's no doubt that both the Harry M. Cornell Arts and Entertainment Complex and the Jasper County Courts Building will do just that.
HARRY M. CORNELL
Arts and Entertainment Complex
Connect2Culture and Spiva Center for the Arts have partnered to develop a 37,000 square-foot visual and performing arts center that will educate, enlighten, and entertain while enriching the cultural heart of the city of Joplin. 

This Building Includes:
470-seat indoor Beshore Performance Hall
Spiva Center for the Arts
Leggett & Platt Green 2,000-person Amphitheater
Crossland Construction Rooftop Terrace, 1500 SF Venue
Community Meeting + Hospitality Spaces
Welcoming + Spacious Lobby
Several Catering + Warming Kitchens
JASPER COUNTY COURTS
Joplin, Missouri
The 80,000 square-foot building will replace the outdated 1976 existing facility. The new building will be equipped with four courtrooms, two hearing rooms, and better security and updated technology. Designed to complement its surroundings, including the Harry M. Cornell Arts and Entertainment Complex that sits adjacent, will become anchors for the community and the downtown area.