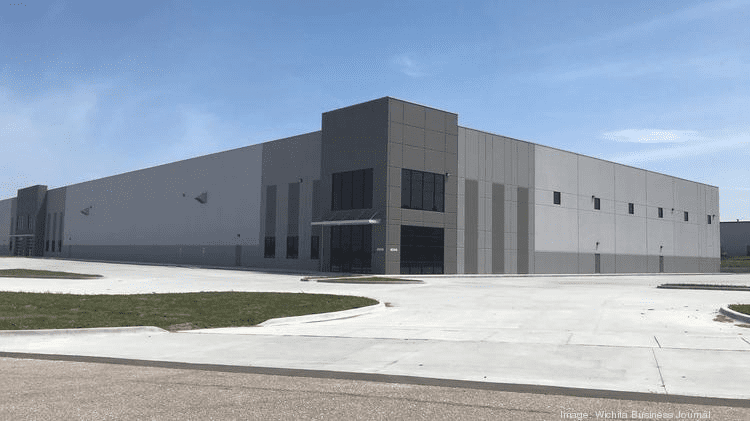 Crossland Realty Group Helps Bring Amazon To Wichita
Wichita, KS – Crossland Realty Group celebrates a recently constructed warehouse in northeast Wichita that's being leased by Amazon for a distribution center. Amazon will use the new facility to bring over 100 jobs to the community. It will begin operating in the fall.
Crossland Realty Group, J.P. Weigand & Sons' commercial property division, and the City of Wichita completed the project. Crossland Realty Group services included site selection, pre-development, build-to-suit, incentives, and entitlements. 
The development is an excellent example of an innovative approach to meet the ongoing need for existing industrial real estate space that attracts regional and national companies. By proactively building warehouses and similar facilities, developers are more likely to entice companies that, like Amazon, want to begin operations without having to wait a year or more to complete new construction. It also makes smaller markets like Wichita viable locations for businesses wishing to centralize across various regions. 
Amazon's swift lease of the facility is a promising validation for this type of speculative building program. Design tends to focus on key features like high ceilings, rear loading docks, and ample parking – elements that larger companies look for in deciding where to expand distribution and lease properties. The 136,580 SF warehouse is the first building completed of a planned 40-acre Webb Business Park, near WSU Tech. 
Crossland is proud to be part of a group that partnered with Wichita to bring Amazon to its market and contribute to the economic development benefits arriving along with it. View Online