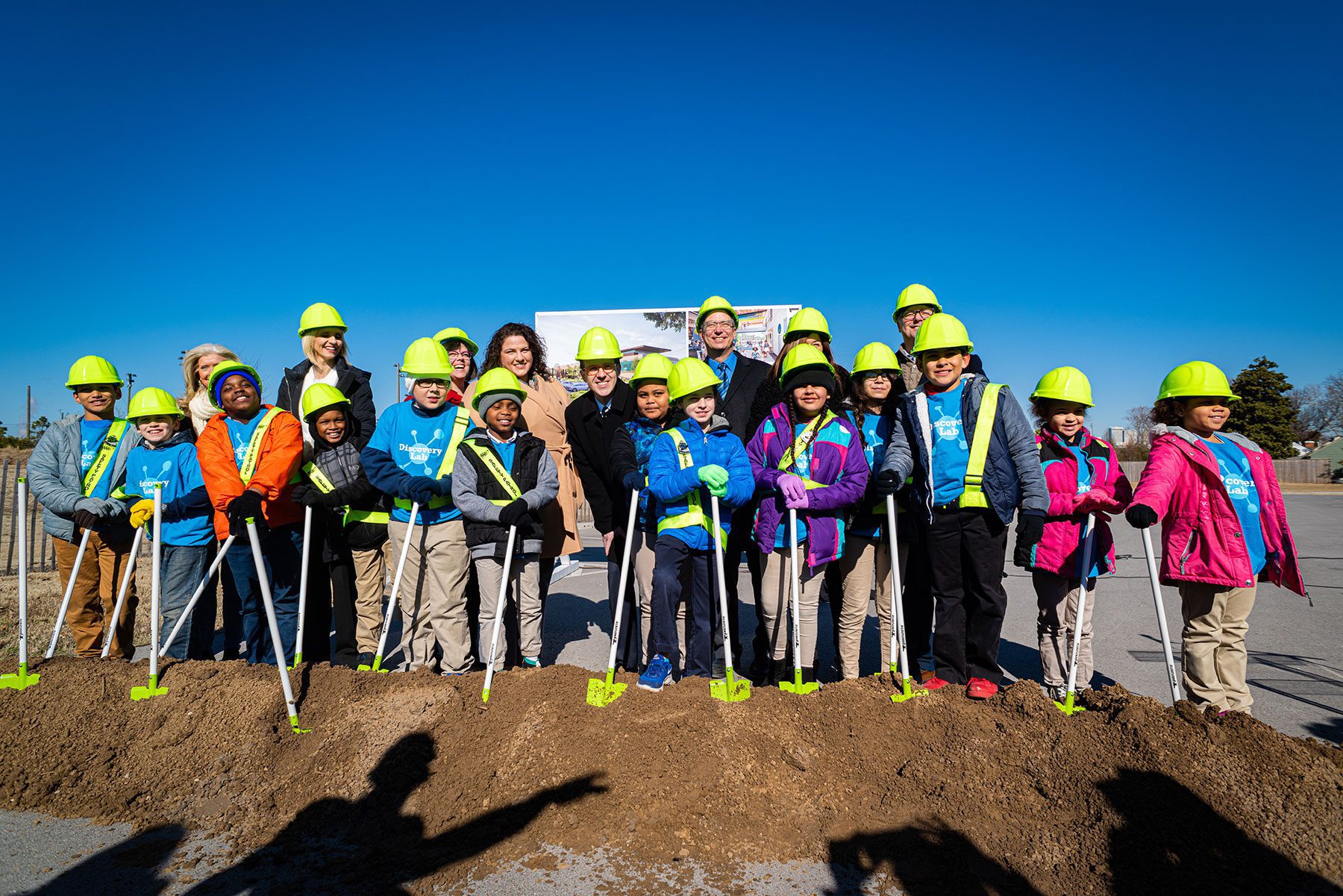 Crossland Breaks Ground On Discovery Lab Children's Museum
A New Place To Discover
Crossland broke ground on the Discovery Lab Children's Museum and Science Center, Friday, February 21st, 2020. The museum will sit on the south end of the Gathering Place at the intersection of 31st and Riverside Drive in Tulsa, Oklahoma. The new 50,000 square foot museum features interactive exhibits and programming. This will be the second project we've done alongside the George Kaiser Foundation, and we would like to give a special thanks to them for everything they're doing for the Tulsa community. The Children's Museum will be a fun and educational place where kids and visitors can immerse themselves in science, technology, engineering, art, and math. 
"The great work of Crossland was demonstrated to us through their work at Gathering Place, as we've been a close partner with Gathering Place," stated Ray Vandiver, Ph.D., Executive Director/CEO of Discovery Lab.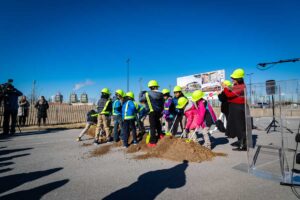 Crossland had the privilege of building the award-winning and nationally recognized Tulsa's Gathering Place and are excited to embark on this new project with KKT Architects.
Sarah Gould, Owner, KKT Architecture, commented at the groundbreaking, "We share with Crossland a goal of client satisfaction. That is something that probably should be in every project but is not always the most important underlying factor for the teams that we work with. And with Crossland, I feel 100% confident that we are going to be able to collaborate with the Crossland team to give the Discovery Lab exactly what they need and to make this, not just a beautiful and successful project in the end, but also a successful process," Sarah Gould, Owner, KKT Architecture.
Our dedicated team is ready to build the best Children's Museum in the country, and we can't wait to get started. Doors for the Discovery Lab Children's Museum are set to open the Summer of 2021.