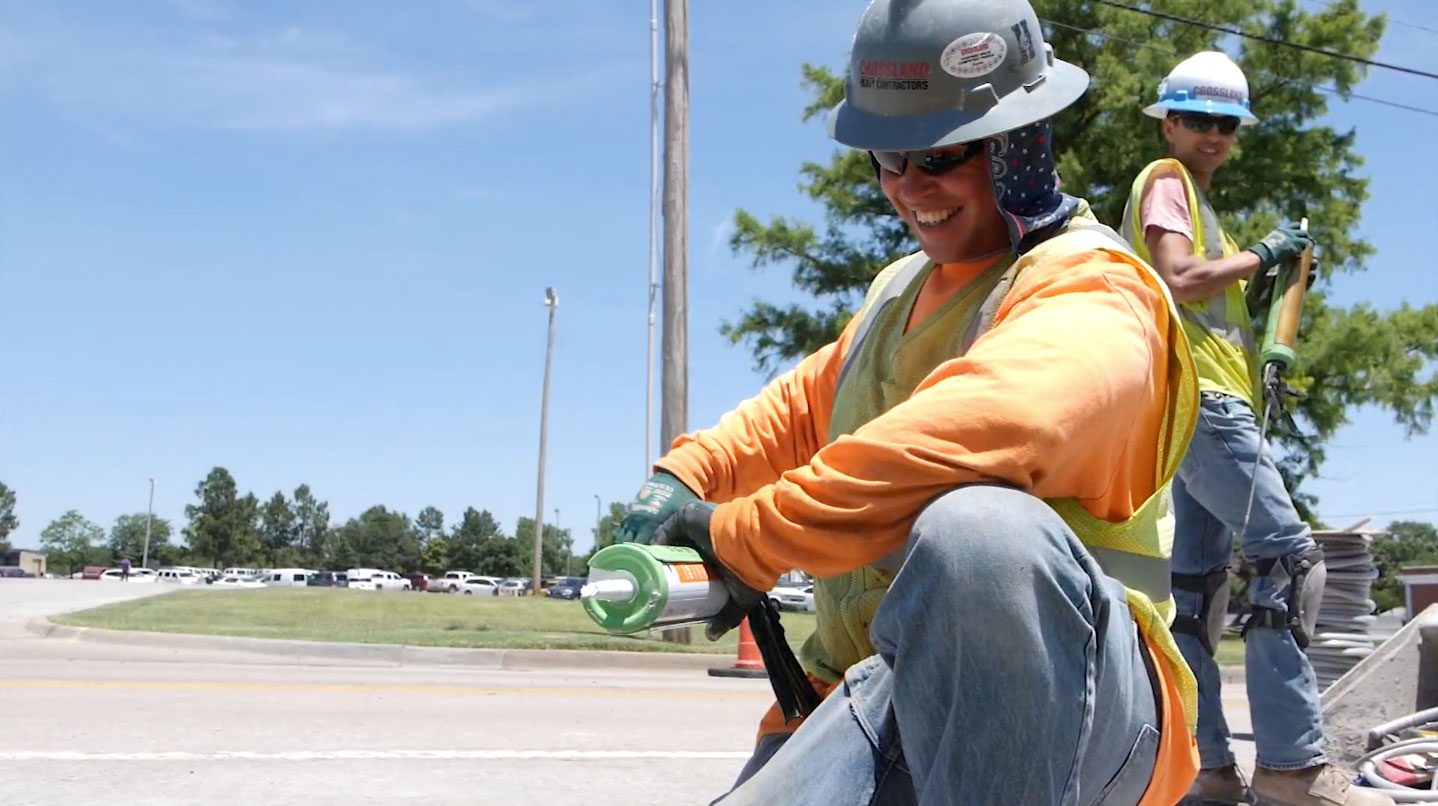 Career Success Through Continued Education
Curtis joined Crossland Heavy as a laborer in 2016, not long after he moved to Oklahoma from California, and, other than the weather, Curtis is really enjoying the Midwest.  It didn't take long for him to decide he wanted to expand his skillset and begin climbing the ladder.  It also didn't take long for him to understand that Crossland values education.  And, most of us know that college classes can be both time consuming and expensive. Curtis needed to work full time to support his family, and he felt his dreams drifting beyond reach.  That's where The Crossland Academy comes in to Curtis's story.
After some discussion with our Education Department, Curtis realized that completion of the academy's Carpenter Program would result in college credits he could put toward an Associate Degree in Applied Science in the Construction Trade.  Once he made the connection, he never looked back.  Buckled down and full speed ahead, Curtis completed the Carpenter Program as part of his normal workdays.  More than half of the required college credits were fulfilled by completion of his Crossland Academy programs. With the dream of advancement once again within his grasp, he took the next step and enrolled in Fort Scott Community College. The credits were transferred, and he walked across the stage to receive his diploma in December 2018.
Curtis is embracing a seemingly positive future, both personally and professionally.  Today, he is a Journeyman, Carpenter, Mentor, and Foreman.  "I enjoy working outdoors and the challenges that come with the kinds of jobs Heavy takes on.  I especially enjoy applying the things I learned in the academy and at the community college to real time work situations.  I also get to help my teammates come up through the ranks.  I love my job, and I have The Crossland Academy to thank for that," said Curtis.  He has high hopes to become a Crossland Heavy assistant superintendent someday, and eventually a superintendent.  He and his fiancé will be tying the knot this May.  Together, they have a son and three dogs, and, for them, the sky's the limit.  Curtis is an inspiration to what can be achieved by using the resources right in front of you.  "Not only do you have access to the academy, but you're also getting paid to earn credits toward a degree you can use.  It really was a no brainer."