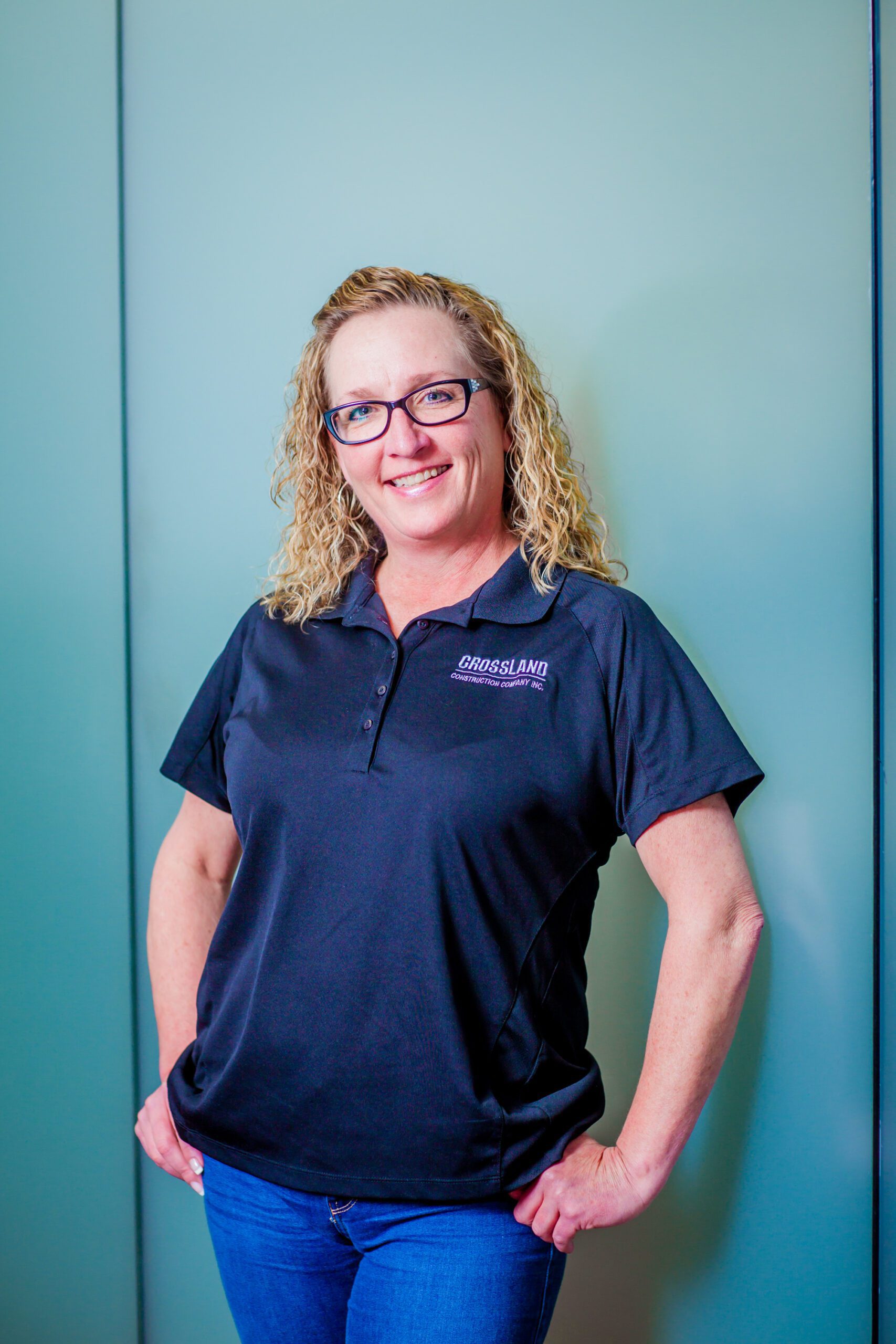 Behind The Scenes With Jana Galyean
Rogers, AR – Jana Galyean, the Administrative Assistant for our Arkansas division, lives by the phrase, "A good day is when you learn something you didn't know yesterday." She sees challenges that come her way as an opportunity to dig in and learn more. Jana began at Crossland as our Receptionist nine years ago. She was promoted to her current role in 2012 and has been flourishing ever since. Her co-workers say that Jana is the person who greases the wheel but is also the mom of the office. "You're just as likely to hear her ask someone if they've eaten their vegetables or tell them that they need to clean their office as you would her say that your PM report is due. She really takes care of us and looks out for us in a lot of ways," said Derek Salmonson, Project Manager.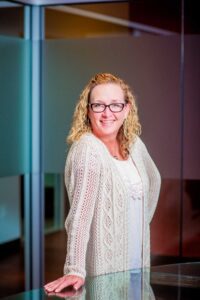 Jana credits her career growth to the support she has received from the company. "This team is my family. We are a very diverse group, but we care and respect one another. They make me feel as though my contribution is worthy and that I am valued. When people appreciate what you do, it drives you to want to continue to do better."
Perhaps one of her most notable strengths is her ability to handle conflict. Division Manager Chris Schnurbusch says, "Occasionally she'll take a phone call from somebody who is extremely upset. And she does an outstanding job of listening and calming people down. She always says the same thing, 'Don't forget, I'm trying to help you here,' which usually disarms them." Jana credits this to her appreciation of the Serenity Prayer. "It teaches you to have the serenity to accept the things you can't change and the courage to change the things you can and wisdom to know the difference."
Outside of work, Jana enjoys spending time with her family. Jana has two daughters, Lauren and Taylor, who display Jana's work ethic and drive. Both daughters are working full-time jobs while also completing their college degrees. She also enjoys going flea market hunting for unique finds and being outdoors when she can. However, if it's cold outside, you'll find her snuggled by the fire being a "Netflix Junkie."
While she admires many people, her father is who she claims as her role model. "He can be bull-headed and meaner than a snake, but he's strong and supportive regardless of what happens. He displays unconditional love, but he's also someone who is going to hold you accountable. He came from a family that had nothing and made a life for himself and my mother and made our family what it is today. I admire that," said Jana.
Jana is the best at what she does, delivering a level of support that spreads throughout the entire office. "Go to Jana" is a term that is heard frequently. Whether someone has a question, is looking for advice, or needs someone to represent us in the community – "Go to Jana," is usually the answer. But it's not just her support that spreads throughout the office, it's her attitude as well. "She comes in every morning with a smile on her face. She has a can-do and here to help attitude," says Project Manager, Jason Miller. "Working with Jana is like working with someone who knows your job better than you." laughs Derek. "She's like a safety net – nothing falls through the cracks because I know Jana has her eyes on it." She not only knows every bit about the job, but she remembers birthdays and what's going on in the lives of our employees. "She doesn't ever let the ball drop. She connects us all at work and on a personal level too. I've always appreciated that because it makes us better and makes this office a better place to work," says Chris.
Thank you, Jana, for being the glue that holds the Arkansas office together. It sounds like you are much more like your role model than you realize. We hope you know that your work ethic and positive can-do attitude shines brightly and impacts the company and others around you in so many ways.