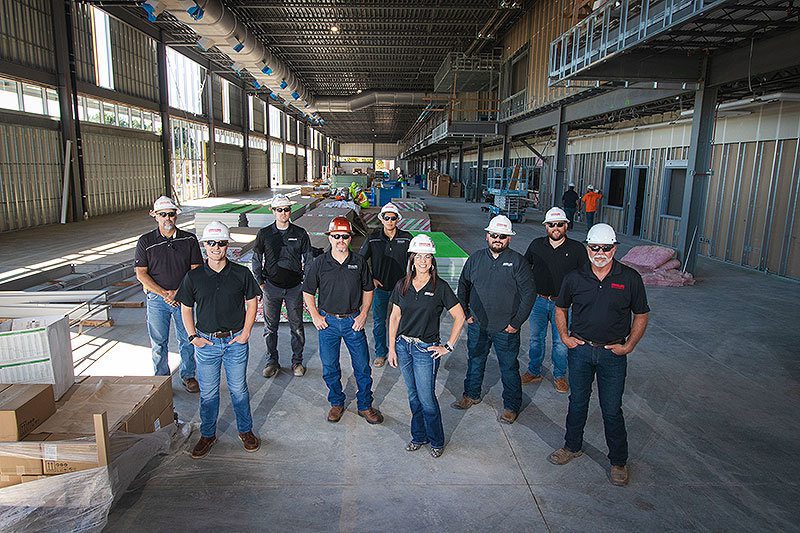 The Value of World-Class Preconstruction
This article was originally written and published by Springfield Business Journal.
How does proper pre-planning for construction projects lead to better outcomes?
From labor shortages to supply chain issues, the construction industry is currently a bit unpredictable. That's just an added reason why Crossland Construction Vice President Lance Garrett said having a relationship with design teams and clients is so crucial before construction begins. "As builders, we can be in constant communication, so no one is surprised about costs, design, or timeline," said Garrett. "The preconstruction phase of a project is not only an added value to the owner, we're setting up that relationship between the owner, the architect and the contractor."
Garrett said establishing open dialog allows owners to decide how they wish to allocate their money regarding both look and function aspects.
"During the preconstruction phase, we vet out important details from the owner and let them apply their money where they need it so we can get them a great-looking facility that serves the function they require," said Garrett. "We're in the position to help those owners really define the scope for their facility."
Figuring all this out in preconstruction gives the architect a clear vision before a design is finalized, saving time and money.
How does Crossland approach budgeting for their clients?
"As the design progresses, we're there with the architects providing the owner budgets all along the way, from the initial renderings to final designs," said Garrett, adding budgets are updated at each stage of the project according to market and price fluctuations. "We can also see the market trends and can better guide that budget to fit our client's priorities."
Garrett noted that this approach of constant communication is comforting to owners.
"The last thing you want to do is get to the end of the design phase and have a vision that exceeds someone's budget. We want to provide them with as much information as possible so that they are making good, informed decisions about what they want," he said.
Crossland clients appreciate that commitment to open communication and relationship building.
"Crossland has worked diligently to keep our projects on time and on budget, working cooperatively with the project team to resolve issues as they arise," said Blayne Radford, Director of Project Management at Ozarks Technical Community College. "Crossland has demonstrated consistent and timely communication from groundbreaking to project completion. There are numerous challenges facing the construction industry today, from labor shortages to unprecedented supply chain disruption. Crossland's experience has provided innovative solutions to these challenges which continues to deliver our projects successfully."
Garrett said he believes all the effort in the preconstruction phase is just part of Crossland's commitment to serving and helping create community. The construction firm was established in a tightly knit small town where community engagement and neighborly compassion are cornerstones. The company has always actively sought out opportunities to serve those around them.
"We're the real deal," added Garrett, who's been in construction since 1998. "We are real builders, and this is our passion."
He indicated nearly everyone at Crossland not only works in construction but also is often in the middle of a home renovation project of their own, whether it's building a deck or remodeling a kitchen: "We're passionate about construction, and we're passionate about our jobs."
Founded in 1977 and with nine locations across six states, Crossland Construction ranks No. 66 on the Engineering News-World's Top 400 Contractors ENR list.