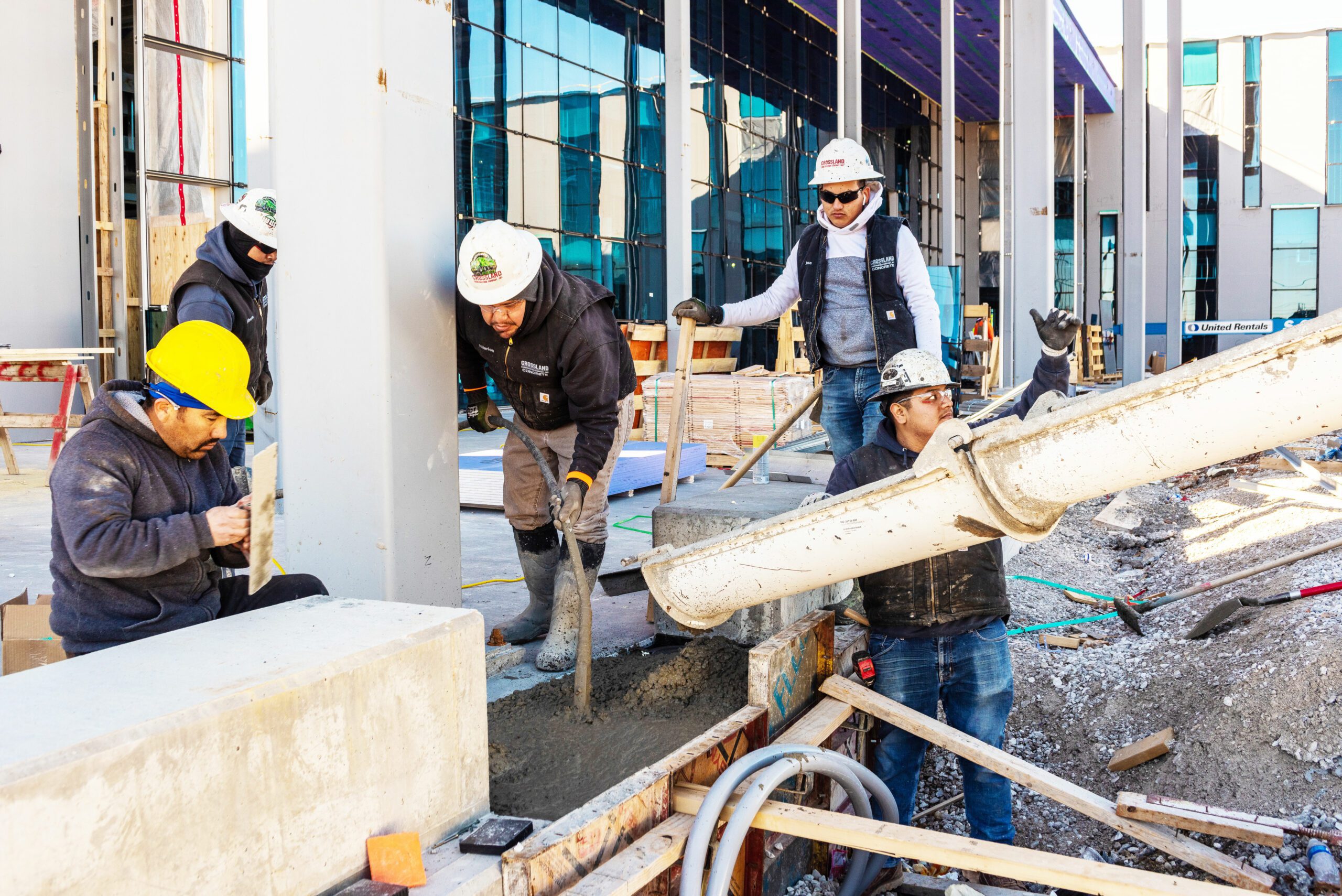 It's All About The Concrete
"It's all about the concrete. When you get to the jobsite, you hop out of the truck as soon as you hear that concrete truck coming. Concrete won't wait for you."
Communication is critical on any construction project. A crew has to talk and be on the same page. For the concrete crew of Octabio Arellano, Alberto Arellano, and Alfonso Sandoval, that part just comes naturally.
"We're all from the same area," Alberto said. "We all know each other, and we've got that chemistry. Sometimes you don't even have to say anything, and you can just give each other a look, and you know what's being said. We're locked in."
His brother, Octabio, said teamwork is driven mainly by the shared goal of doing their best while completing projects.
"We all give 100 percent no matter the circumstances," he said. "Seeing the project completed is super rewarding."
Ben Hill, Crossland's Concrete Division Manager, praised the crew for their teamwork and dedication.
"Octabio and his crew are hard working, dedicated, and always willing to take on difficult projects. They do quality work and a fantastic job. I'm lucky to have them."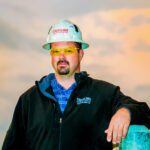 Ben Hill
Concrete Division Manager
Alberto said the crew doesn't have a "typical day" on a jobsite. It all depends on the project and, of course, the main ingredient.
"It's all about the concrete," he said. "When you get to the jobsite, you hop out of your truck as soon as you hear that (concrete) truck coming. Concrete won't wait on you."
Octabio said he enjoys the variety of jobs that Crossland provides.
"It could be a quick and easy day, or it could be a long and exhausting day," he said. "It just depends on the concrete."
The brothers also praised Crossland for the care shown to employees.
"It's a great company," Octabio said. "They take care of you, just like family."
Alberto said he's motivated by how Crossland rewards employees for their hard work.
"If you try hard, try to improve, the raise is there," he said. "There are lots of opportunities here. It's a good job, man, and it's a good living."