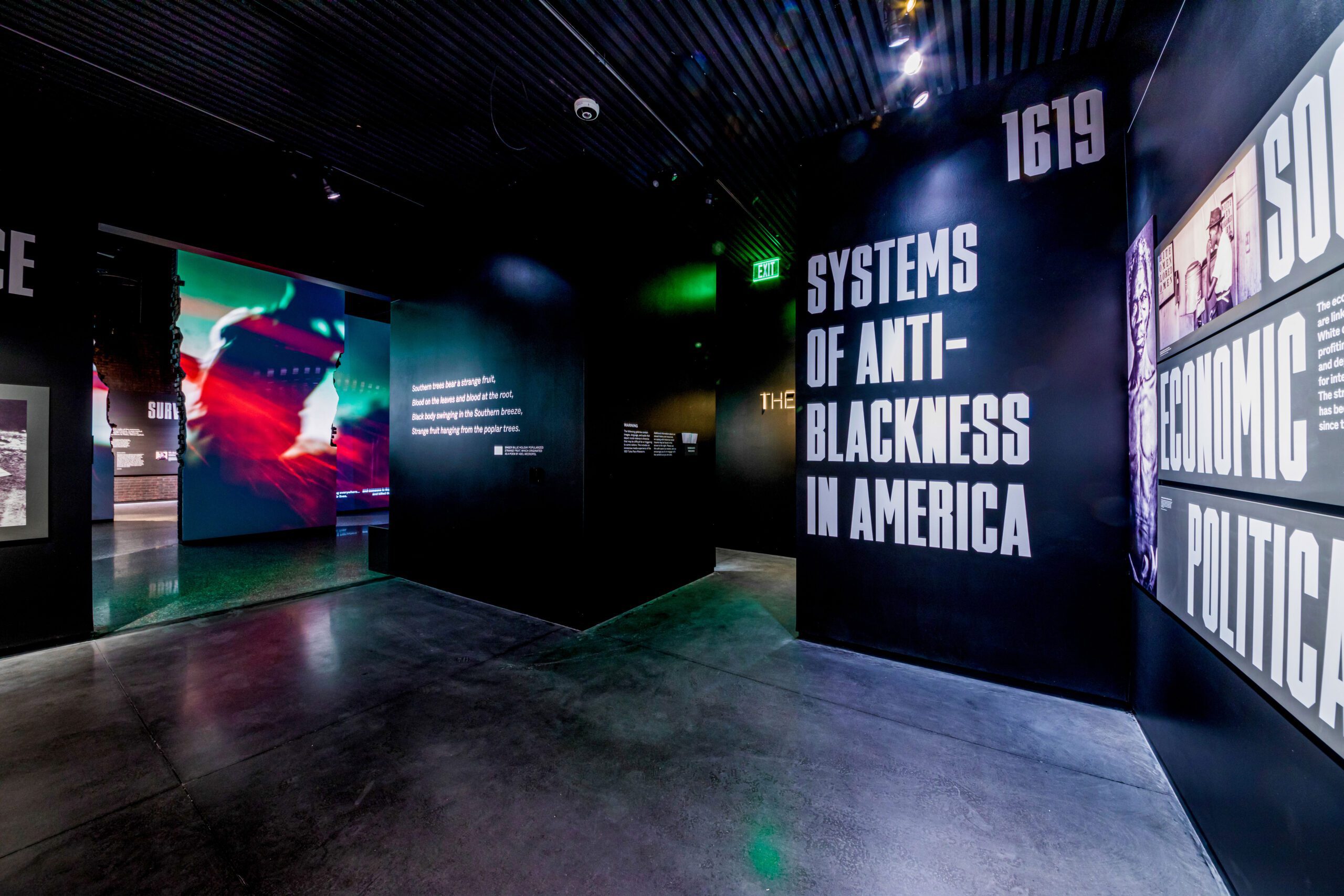 History – 100 Years in the Making
Greenwood Rising Black Wall Street History Center
Tulsa, OK – "Every project is important and meaningful to the communities we help build," said Greg Smith, Crossland's VP – Tulsa. "But now and then, you get the opportunity to help build history." The Greenwood Rising project is an impactful addition to the Tulsa community. Crossland is honored to have been a part of bringing it to life.
A Look Back
The 1921 Tulsa Race Massacre represents a horrific event that destroyed over 35 blocks and killed over 300 people in Greenwood's flourishing African American neighborhood, also known as Black Wall Street. The story was covered up for years and often omitted from school history books. The Greenwood Rising project's mission aims at "repairing lingering historical racial trauma, work towards restoration, and charting a new, vibrant, inclusive course for the future."
A Building that Invites Reflection
The one-story, 11,000 SF structural steel corner building is located at the gateway of the historic Greenwood District. A grand awning, extending over the sidewalk, embraces visitors, and a recessed skylight—punctuated by a stencil that casts a "1921" shadow on the ground—invites reflection.
The building's patterned facade is dressed in glass and reinforced with concrete panels. The intricate details throughout make way for visitors to walk the paths of history. The decorative 3D brick profile is both unique and extravagant. A large radius wall levels up the space, giving way to a spacious lobby, embracing its visitors from the first step. This construction made way for historic exhibit galleries that retrace anti-Blackness's political, economic, and social systems that sowed the seeds for the massacre.
Overcoming Obstacles
This project faced several challenges, including a tight timeline to meet the grand opening date on the 100th anniversary of the massacre. Our team was challenged with developing innovative ways to keep the project on track due to limited building materials and continuous delays.
Another hurdle was the location of the site. The building is in the heart of Tulsa's bustling downtown area. With power lines, traffic, and pedestrians at play, additional safety measures were taken and at the forefront of every decision made.
Journey to Reconciliation
Greenwood Rising paves the way for truth in a city that buried the facts of the massacre for decades. As you exit the exhibit, a curved, LED brick wall invites visitors into its coil. Here you have the opportunity to make an actionable pledge toward racial reconciliation and a LED brick activates upon submission—an incredible end to this historical journey.
This construction brings hope to a community built on so much anguish. This project was one of our highest honors. We are so thankful for having the opportunity to be a part of this incredible moment in history.
Fast Facts:
Owner: 1921 Tulsa Race Massacre Centennial Commission
Architect: Selser Schaefer Architects
Museum Exhibit Installer: 1220 Exhibits
Museum Exhibit Designer: Local Projects
Delivery Method: Construction Management
Square Footage: 11,030 SF