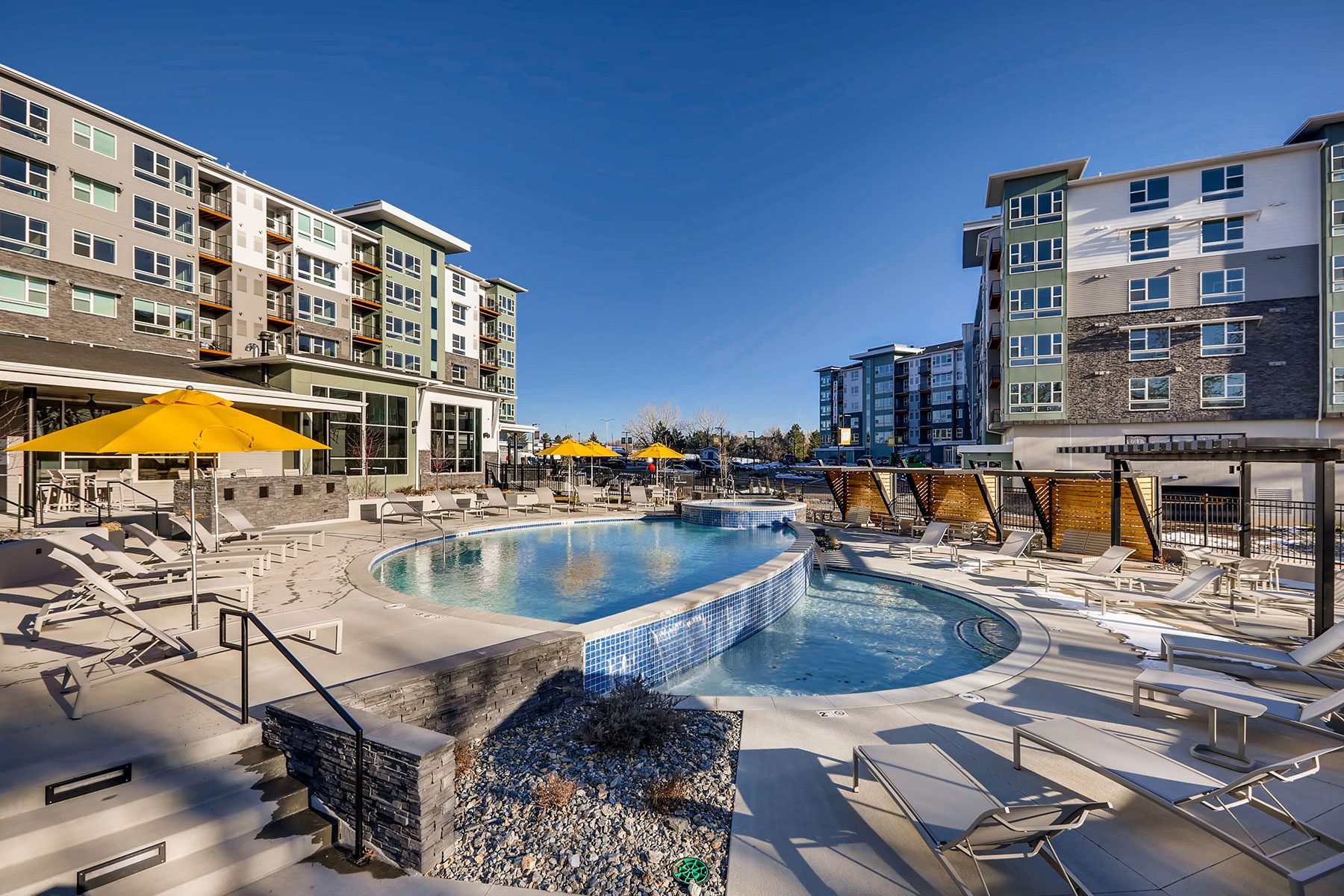 High Line Pointe Apartments
Denver, CO – Crossland took over this HUD apartment project, following the exit of the original general contractor. We quickly rose to the challenge and assembled a budget, fast-tracked the schedule, and conducted a full contract scope review. 
The High Line Pointe Apartments project consists of two seven-story, residential buildings and a clubhouse, which holds the leasing office, fitness rooms, and a meeting area. Each apartment building has two underground parking levels and surface visitor parking. Some fun amenities include outdoor tables and grills, a dog park and dog wash area, bike repair space, and a new canal bridge that connects to a jogging/bike path.  
The apartment complex spans a county line, so we overcame the challenge of working with two fire departments, different inspection departments, and various subcontractors. Crossland was able to self- perform the finish carpentry, on-site concrete, and a few final change orders for some new amenities, which helped keep the project within budget. We used regular progress meetings and transparent communication to manage the quality of the buildings.
Despite inclement Colorado weather and working with two county entities, we delivered one tenant building and the clubhouse ahead of schedule and the second building on time.
Multi-family buildings have unique considerations, and we learned a lot from this project in particular – from sound and noise compliance guidelines, fire ratings, air and cleanliness tests. We can now apply this knowledge to future projects.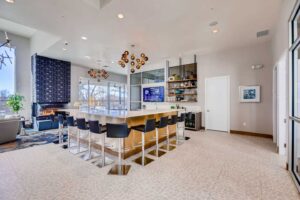 The High Line Pointe Apartments were awarded LEED Silver for its sustainability initiatives, including air tests, efficient windows, low energy appliances, and energy and waste saving measures. The project owner was delighted with our work and has asked us to negotiate a new project. We're hopeful this is the start of a great partnership! 
Project Team: Mikey Crossland, Division Manager; Austin Blevins, Senior Project Manager; David Stevens, Project Engineer; Andrew Trudeau, Superintendent: Ean Thomas, Assistant Superintendent; and Daniel Martinez, Field Engineer