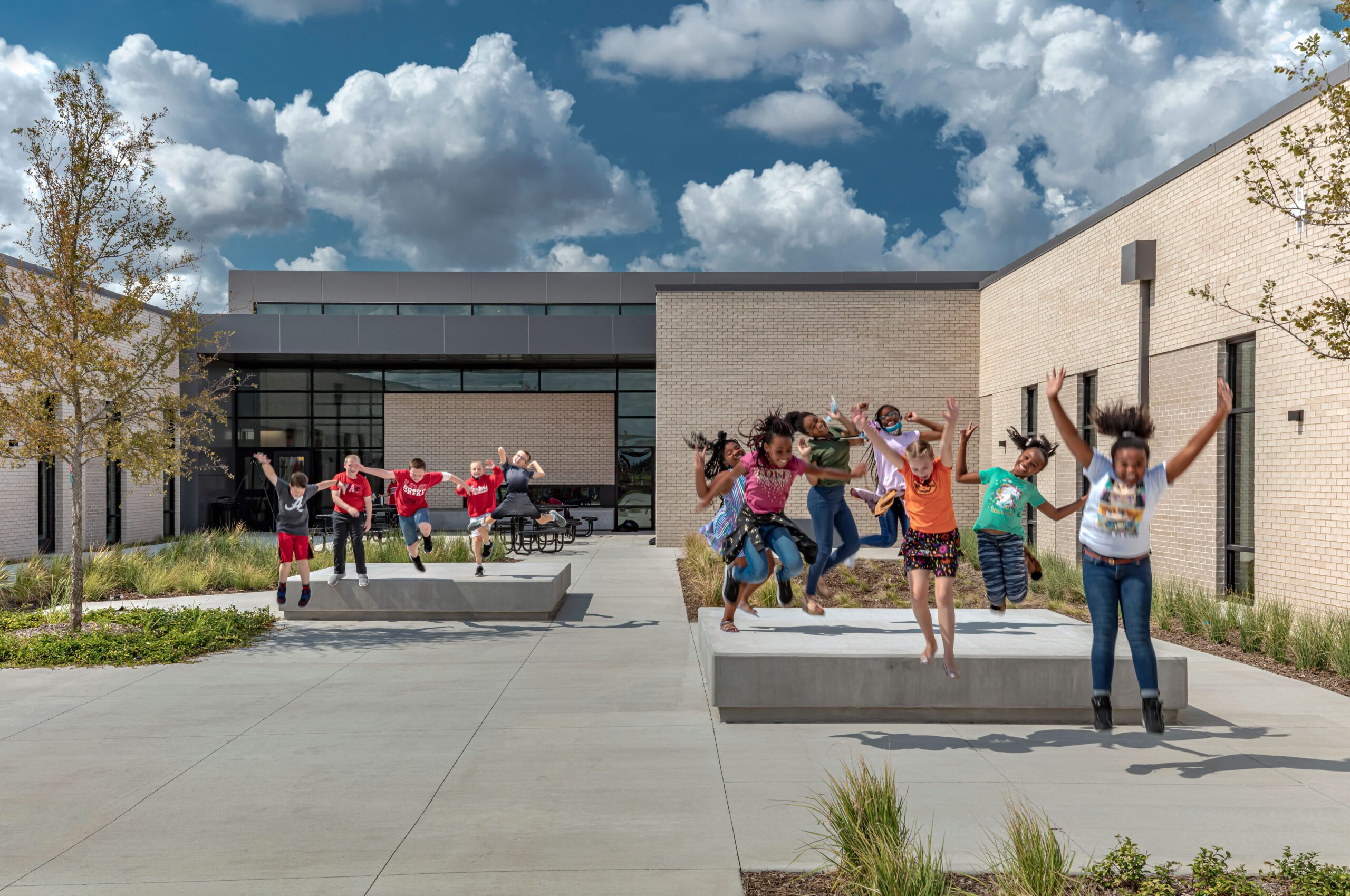 There is no better time than now to invest in school infrastructure.
Schools are the building blocks of our communities. They represent the hopes, dreams, and our future. School construction is some of the most rewarding work we do.
We can all agree that students and teachers need a safe, secure place to teach, learn, and grow. As technology evolves, so should our schools and classrooms.
Data shows that school conditions directly impact student attendance and performance. So investing in school infrastructure has benefits that reshape our society and our future.
K-12 SCHOOLS
The best school buildings are more than just physical structures—they provide safe and creative environments where our kids can thrive. When it comes to providing a safe and healthy environment for children, school leadership must consider many factors. Adequate spaces, natural light, well-functioning heating/cooling systems, clean water, and modern technology are just the start. These days public schools are also used as emergency shelters and resource facilities.
PLANNING FOR THE FUTURE
One vital takeaway from the Covid-19 pandemic is the importance of building ventilation. Proper HVAC has been a motivating factor for many school leaders to take action and invest in improving their school's ventilation systems.
Here are a few other aspects that make up a quality school infrastructure:
A clean and well-organized environment that is conducive to learning
A structurally safe environment for students
State-of-the-art equipment and facilities
The U.S. Government Accountability Office (GAO) estimates that only 65% of school districts have assessed their facilities within the past ten years. Planning is essential for long-term facility operations and maintenance.
HOW CAN WE HELP?
Crossland has experience building K-12 facilities and higher education on all scales and sizes. We have worked with over 125 school districts and have constructed over 400 school projects over the last 40 years. Our expert estimators and preconstruction teams help schools perform life-cycle cost analysis to help them plan better and allocate resources.
If you would like us to help provide construction cost for any upcoming school projects, contact us at k12construction@crossland.com. Read our latest edition of the Red Iron Magazine below.