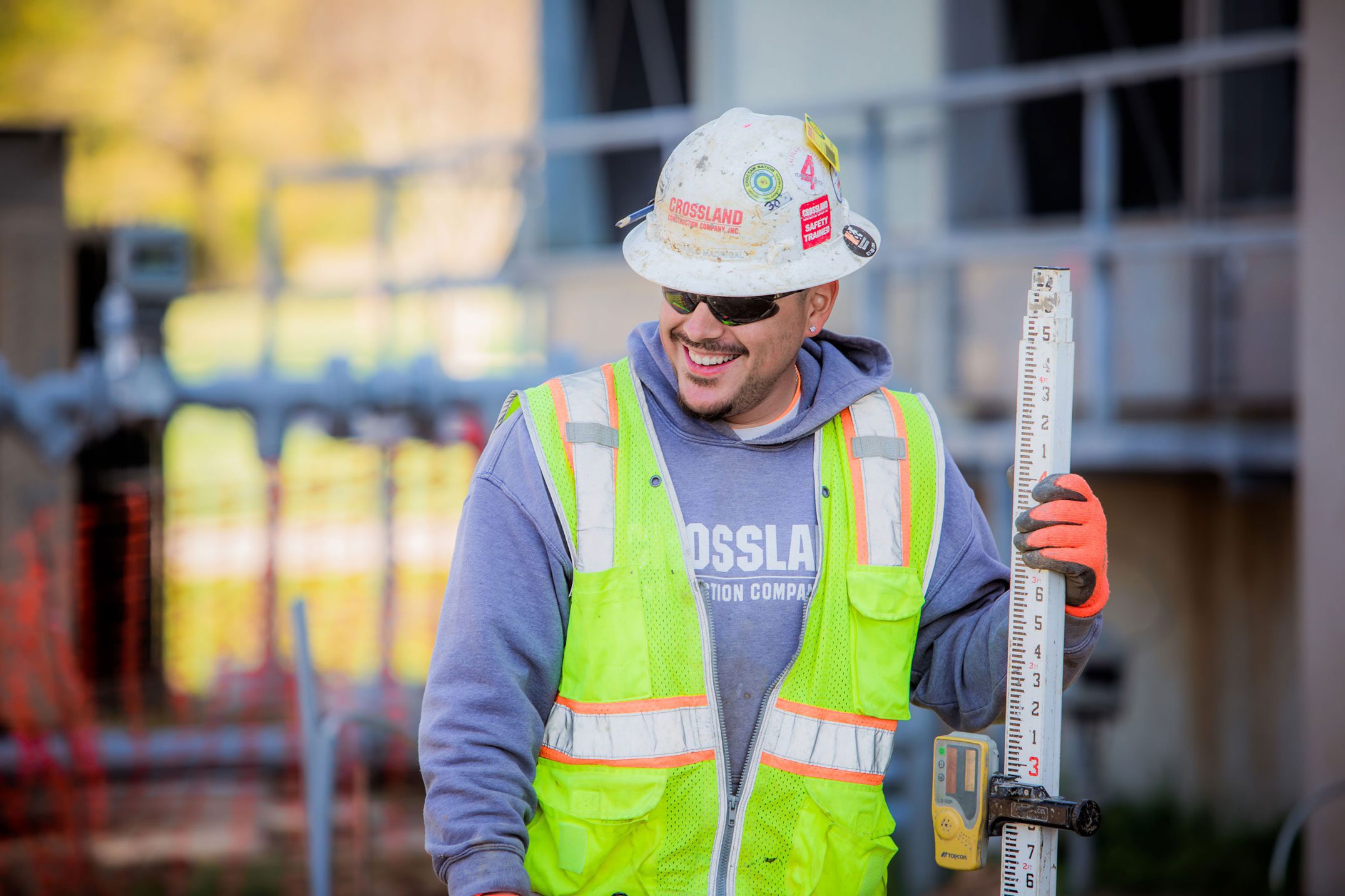 Hard Hats off to Damian Madrigal
No matter the role or job title, team members who welcome any task given to them are often the backbones of successful companies. That kind of reliability demonstrates dedication. It establishes trust. And those traits are why we're highlighting Damian Madrigal in our Under the Hard Hat spotlight.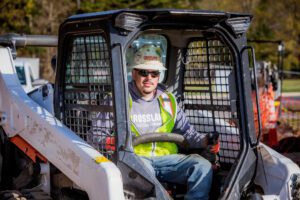 Damian has been with our Texas construction division for five years, working on jobsites in and around Dallas. While he may have the official title of "construction worker," Damian's ability and desire to manage many different skills makes his actual role a challenge to pin down. "I wouldn't say I have one title because I try and help with a little bit of everything, from rebar to grading and finishing concrete. I've been a laborer, a form setter, and I also do layout work to let the setters know where to place the concrete. I try to make my role as big as possible and do anything the crew asks of me to keep production up."
Area Superintendent, Ben Harris, noted that Damian's natural leadership traits and growth in construction knowledge over the past few years really make him stand out. "Damian brings value by being versatile in his abilities. He's a good carpenter and is willing to do any task asked of him — travel when the need arises, working nights, weekends, whatever it takes to get the job done."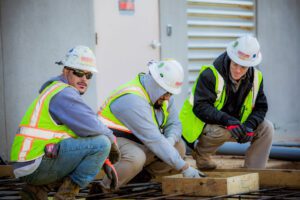 With his desire to contribute in many different ways, it's no surprise that Damian credits the opportunity for growth offered by Crossland as the reason he loves working with us. An excellent example is the Blue Star business park project in Irving, TX. When Texas division leadership recently invested in their own surveying equipment, they chose Damian to lead the new system. From Raul Aceves, Concrete Superintendent: "We asked Damian to learn all the new equipment. He completed the training in an amazing timeframe, asking lots of great questions along the way. That attention to detail will also help him operate the survey equipment in the future."
Ben Harris agrees. "Damian trained and now assists in operating that machine to get whatever layout we need. In addition, he is responsible for making sure the equipment is charged, safe, and always ready to go. It's a big responsibility, a big opportunity, and a big advantage for Crossland here in Texas. Damian has done very well with leading that operation."
We wanted to hear from Damian on the best advice he's received to help guide him as such a versatile employee. "To show up each day with the right attitude and willingness to help. That's how I do my part." Outside of his many roles at Crossland, you'll find Damian staying active, including hanging out with friends and playing just about any sport. It sounds like his pastimes mimic his skills on the job!
Hard hats off to Damian for his determination and dedication at Crossland. We're honored to have him as a part of our family!