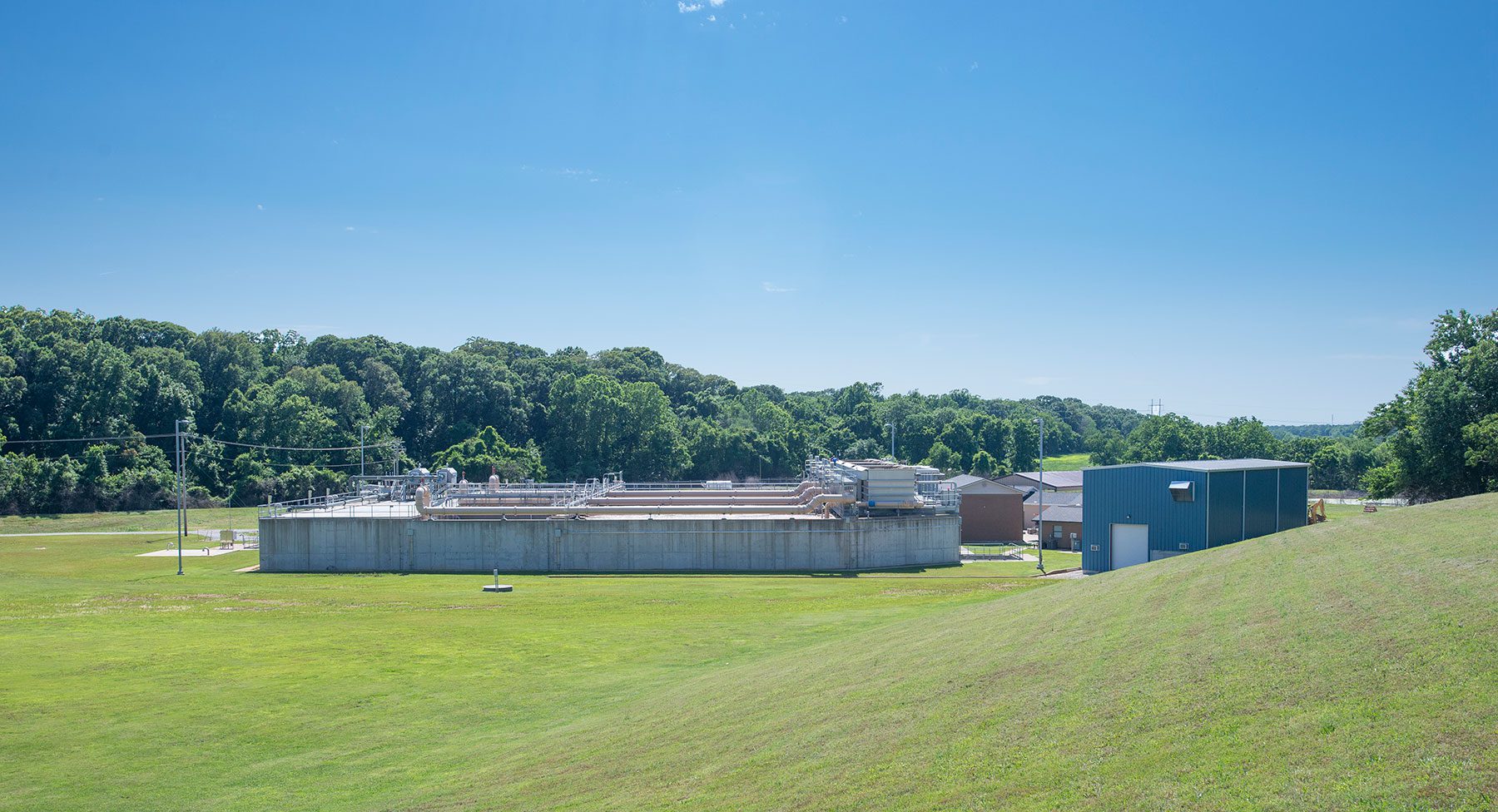 Decatur Wastewater Treatment Plant
[et_pb_section fb_built="1″ admin_label="section" _builder_version="3.22″ da_disable_devices="off|off|off" da_is_popup="off" da_exit_intent="off" da_has_close="on" da_alt_close="off" da_dark_close="off" da_not_modal="on" da_is_singular="off" da_with_loader="off" da_has_shadow="on"][et_pb_row admin_label="row" _builder_version="3.25″ background_size="initial" background_position="top_left" background_repeat="repeat"][et_pb_column type="4_4″ _builder_version="3.25″ custom_padding="|||" custom_padding__hover="|||"][et_pb_text admin_label="Text" _builder_version="4.9.10″ background_size="initial" background_position="top_left" background_repeat="repeat" hover_enabled="0″ sticky_enabled="0″]
Decatur chose the Design-Build delivery method to maximize team collaboration and develop the most innovative processing solution in the least amount of time. Working with a Design-Build team made up of us (Crossland Heavy) and McClelland Consulting Engineers, they evaluated four treatment options for the plant expansion. Given Decatur's desire for innovative and progressive technology and cost savings, they chose to retrofit the existing sequencing batch reactor (SBR) plant with a membrane bioreactor (MBR). MBR plants are sparse in the wastewater sector but can produce some of the cleanest effluent water.
This option only had minor infrastructure work, but it required keeping the existing plant operational during construction. Throughout the design process, the team ran constructability reviews and provided suggestions to keep costs low and the process seamless.
As a result of the collaboration fostered by the Progressive Design-Build delivery method, we achieved a fantastic result – a state of the art wastewater treatment plant and the first MBR wastewater plant in the state of Arkansas. The footprint of the plant is the same, yet we introduced a completely new way of processing wastewater which more than doubled our capacity. We at the City of Decatur are very happy with our result, and I strongly believe we would not have near the quality of our result had we chosen a different delivery method." – Bob Tharp, City of Decatur Mayor
From design through construction, the project lasted 24 months. The construction phase lasted just under a year. CHC was able to self-perform 65% of the work, including various sizes of ductile, PVC, fiberglass, and stainless-steel piping, all concrete work, equipment installation, equipment start-up, walkway and handrail installation, and demolition. All partners communicated well to make sure that we met all of the significant milestones, and the project progressed smoothly. In the end, we provided the City of Decatur with a project they are proud of, and that will meet their needs for years to come.
Fast Facts:
Owner: City of Decatur
Engineer: McClelland Consulting Engineers, Inc.
Delivery Method: Progressive Design-Build
Self-Performed: 65%, Piping, Concrete Work, Equipment Installation, Equipment Start-up, Walkway, and Handrail Installation, Demo
Project Team: Dan Thompson, Division Manager; Ryan Adler, Project Manager; Ashley Hays, Superintendent; Assistant Project Manager, Garrett Street; Jordan Wehmeier; and Dylan Gregory, Field Engineer
[/et_pb_text][/et_pb_column][/et_pb_row][/et_pb_section]