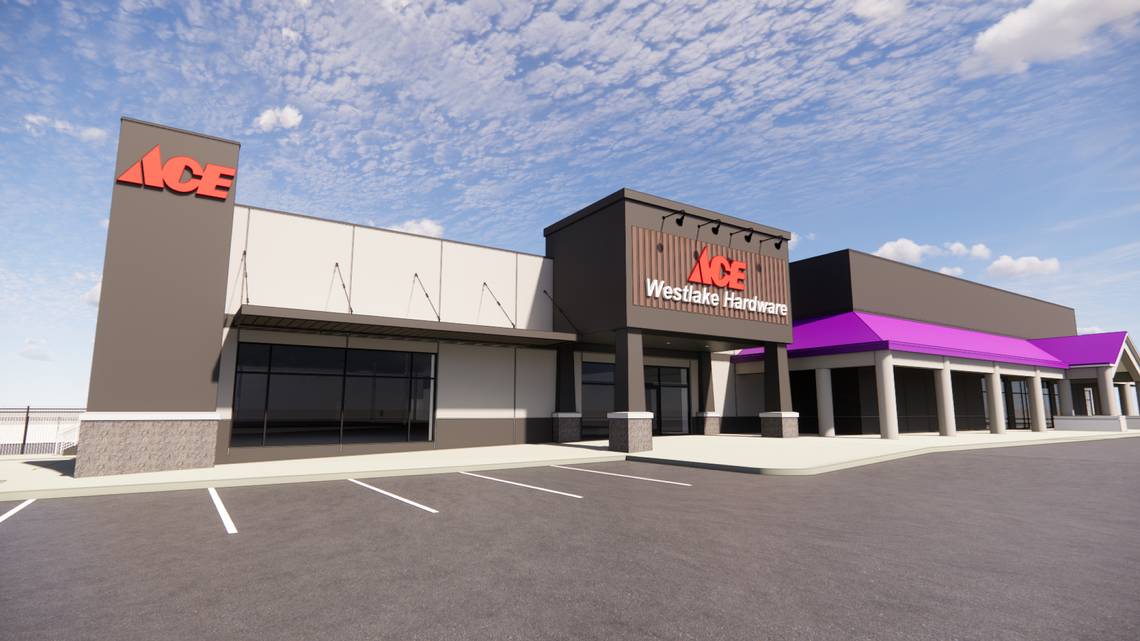 Coming Soon Westlake Ace Hardware's​ 7th Wichita-Area Location​
[et_pb_section fb_built="1″ admin_label="section" _builder_version="3.22″ da_disable_devices="off|off|off" da_is_popup="off" da_exit_intent="off" da_has_close="on" da_alt_close="off" da_dark_close="off" da_not_modal="on" da_is_singular="off" da_with_loader="off" da_has_shadow="on"][et_pb_row admin_label="row" _builder_version="3.25″ background_size="initial" background_position="top_left" background_repeat="repeat"][et_pb_column type="4_4″ _builder_version="3.25″ custom_padding="|||" custom_padding__hover="|||"][et_pb_text admin_label="Text" _builder_version="4.9.10″ background_size="initial" background_position="top_left" background_repeat="repeat" hover_enabled="0″ sticky_enabled="0″]
Coming Summer 2021, Westlake Ace Hardware's seventh Wichita-area location.   
Derby will be the new home of a Westlake Ace Hardware store, next to Planet Fitness. The 16,600 square-foot store, located at 317 N. Rock Road, will have a tool shop, paint studio, and backyard barbecue area along with an outdoor power equipment area and a large garden center. 

Crossland Realty Group is in charge of this Derby Shopping Center's redevelopment – including acquisition, planning, design, construction, property management, and asset management. We secured this property's lease in partnership with Steve Barrett and Bradley Tidemann with JP Weigand as leasing brokers. 
"Our decision to open a store in Derby says a lot about the growth and vibrancy of the communities around Wichita," said Joe Jeffries, President and CEO of Westlake Ace Hardware. "Westlake Ace Hardware has been part of the greater Wichita community for years. We're not only an employer and a neighbor; we're also a steadfast provider of reliable service, helpful advice, and the products our customers need to get their projects done right."  
Westlake, which has six other stores in the Wichita area, will hire 30 full-time and part-time employees at this Derby location.
[/et_pb_text][/et_pb_column][/et_pb_row][/et_pb_section]