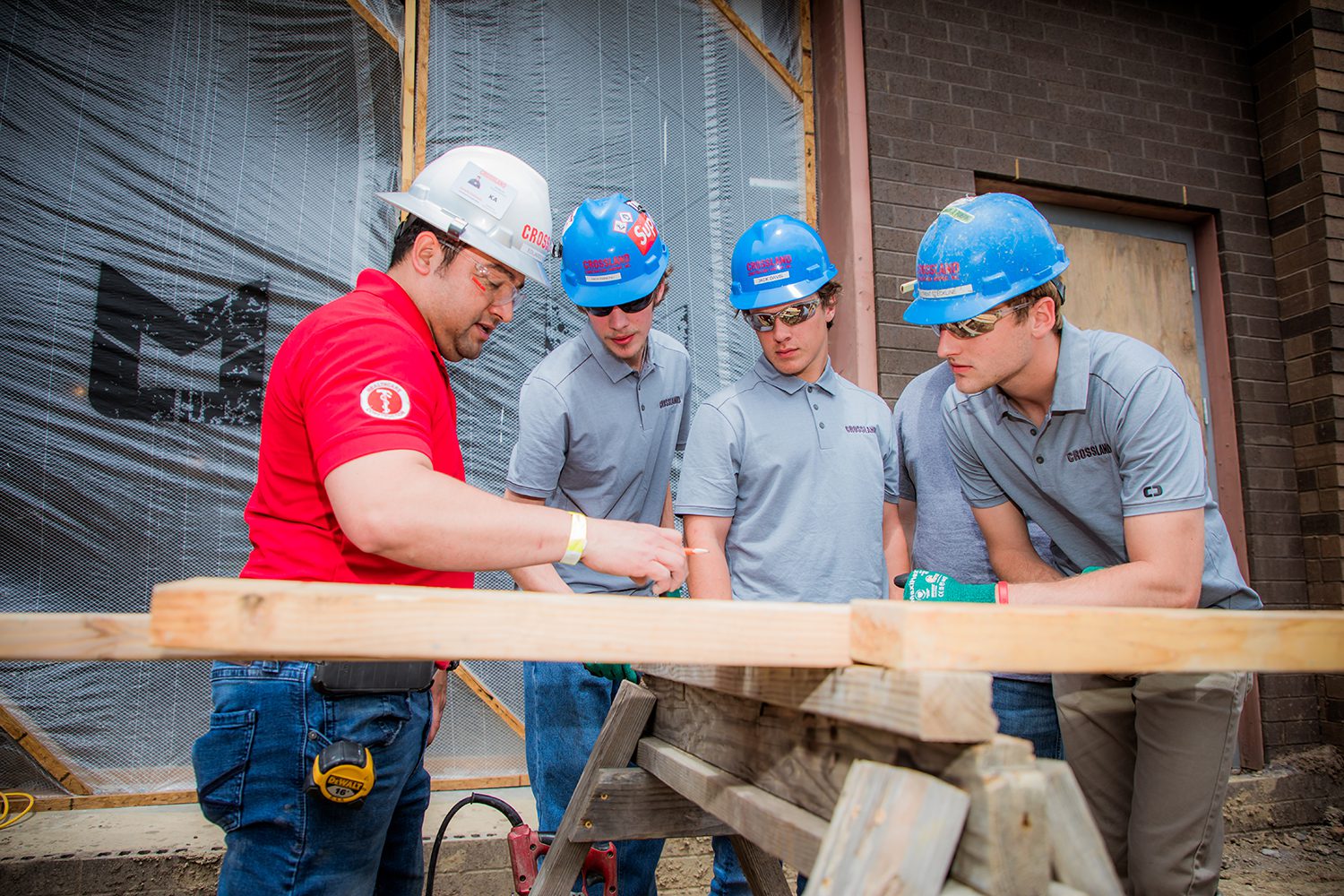 Building A Strong Workforce
Building a Strong Workforce: Crossland Story of Success
At Crossland, our continued success and our ability to deliver high-quality projects and services depend on the strength and resilience of our workforce. In the ever-evolving landscape of the construction industry, finding and retaining skilled talent can be a challenge. We have effectively navigated these obstacles by building a strategic Workforce Development Plan. Utilizing this plan, we have achieved significant results with the recruitment of 354 new employees in 2023 and a recent certification from Great Place To Work®.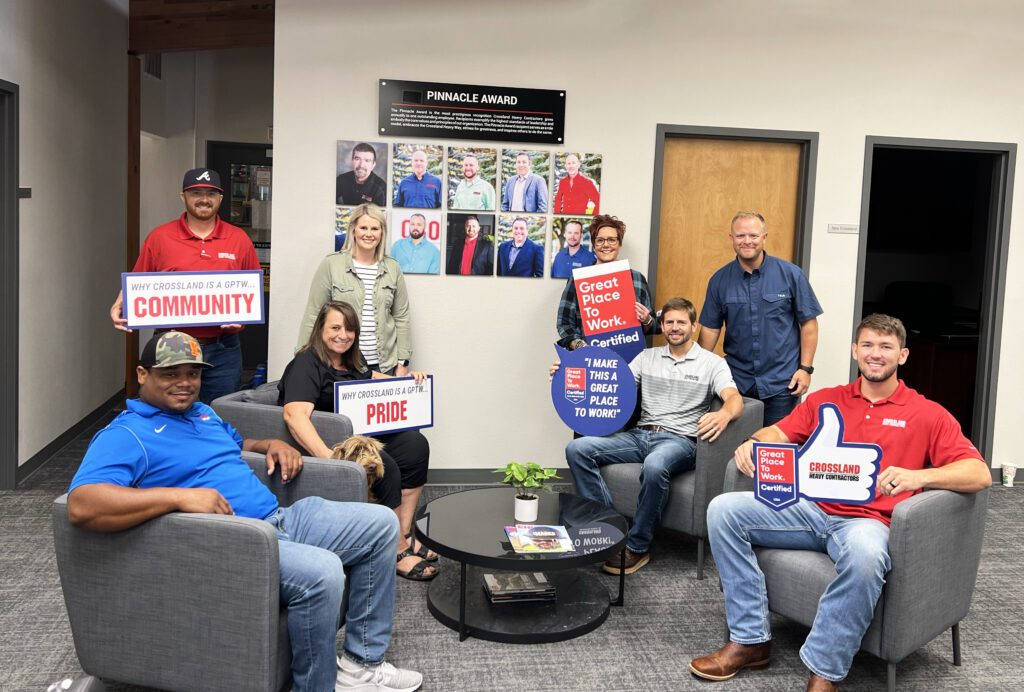 A Legacy of Education and Opportunities
Our dedication to continuous education and opportunities has always been at the core, starting with our founder. The late Ivan Crossland Sr. grew up during the Great Depression and left school at age 13 to go to work. Though his journey was tremendously hard, he remained steadfast in his pursuit of education. While juggling multiple jobs to support his own growing family, he earned his GED and later his associate degree. Ivan's commitment to education has transcended generations at Crossland, and more than 45 years later, it remains a fundamental pillar.
Growing Leaders Through Education and Training
Our commitment to nurturing talent stars early. We actively recruit high school and college students through our successful apprenticeship and internship programs. These programs introduce students to the construction industry, offering them hands-on experience, and serve as a pipeline for fresh, enthusiastic talent.
One of our standout initiatives is the Crossland Academy, our in-house education department. Its mission is to empower employees through education and training, providing a diverse range of impactful programs to help them reach their full potential.
The Emerging Leader Program, tailored for field and project engineers, equips them with the skills and resources needed to excel as future superintendents and project managers. Our Apprenticeship Program targets high school and technical school graduates, offering a promising career path for those not pursuing a traditional college education.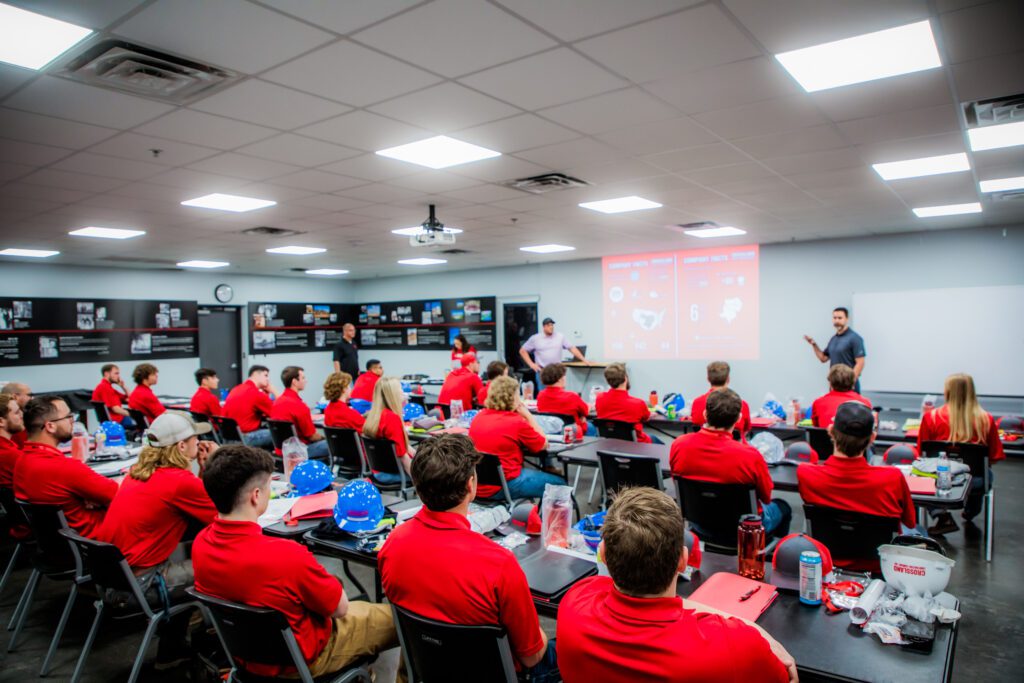 In addition to these programs, we offer various other training opportunities and programs to ensure our employees continue to learn and grow in throughout their careers.
Community Engagement and Employee Referral
Our commitment to workforce development extends well beyond our company walls. We believe in the importance of giving back, not only as a corporate responsibility but also as a way to offer volunteering opportunities to our employees.
Fostering a culture where employees enthusiastically refer others significantly contributes to our talent pipeline. Employee referrals not only enhance our retention rates but also ensure our recruitment of top-tier talent.
Navigating Workforce Challenges
While Crossland's commitment to workforce development remains steadfast, it is not immune to the current challenges prevalent within the construction industry. A pressing concern persists—the 'skills gap' or 'labor shortage,' particularly in the post-pandemic United States. Balancing the need for qualified personnel in a highly competitive job market is essential. Further complicating matters is a dynamic workforce encompassing five different generations, all of which demand unique and tailored approaches. These multifaceted challenges reinforce the importance of retaining our employees and ensuring their job satisfaction and happiness.
Building a Bright Future
Crossland's commitment to workforce development has been instrumental in our sustained success, particularly in the face of a challenging time. We take immense pride in our resilience and strategic approach to overcoming changing environments. Our remarkable recruitment numbers, coupled with our recent certification as a Great Place to Work, serve as concrete evidence of our commitment. However, our biggest compliment comes from the overwhelming support from our employees, with an impressive 89% affirming us as a Great Place To Work®.
We will continue to build the foundation for sustained growth and innovation as we welcome talented interns, apprentices, skilled craftsmen, and seasoned professionals into the Crossland family. We firmly believe that investing in our workforce is not only key to our leadership position in the industry but also ensures we deliver exceptional experiences to our valued customers.