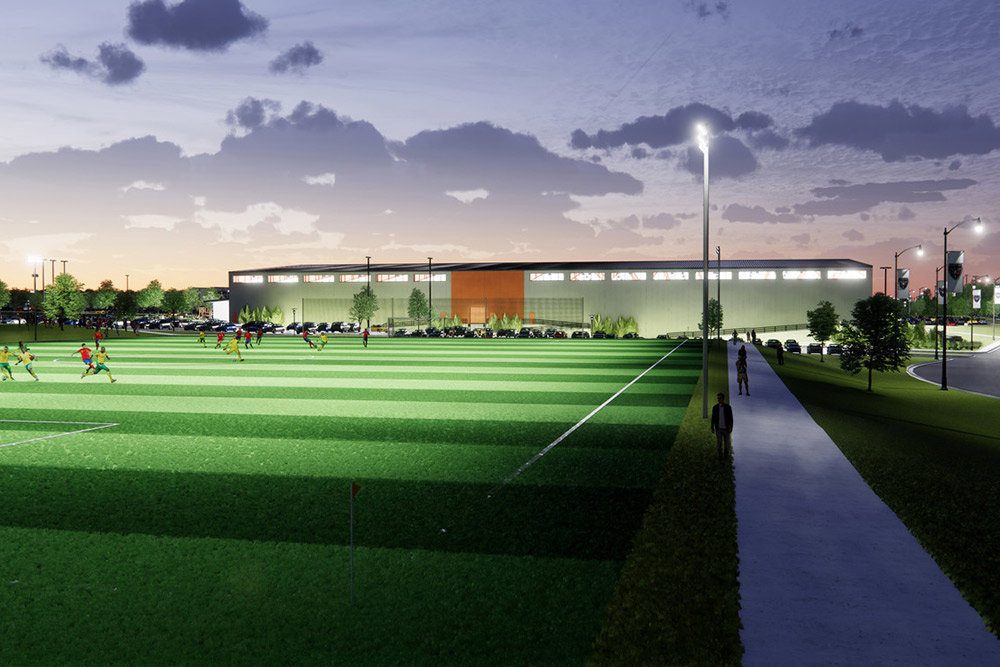 $22M Springfield Sports Complex Receives New Name
This article was originally written and published in the Springfield Business Journal.
The team behind a $22 million sports complex in northwest Springfield officially announced its new name yesterday.
SGF Sports LLC's project, previously referred to as Springfield Sports Complex, is dubbed Betty & Bobby Allison Sports Town, according to a news release. Businessperson and philanthropist Bobby Allison pledged between $3 million and $3.5 million for fields and signage with naming rights, according to past Springfield Business Journal reporting. A Facebook post by Sporting Springfield Soccer Club identified the name as the Betty & Bobby Allison Sports Town back in April in advance of a groundbreaking, but the official announcement came this week.
Crossland Construction Co. Inc. is general contractor and H Design Group LLC is architect for the project adjacent to Deer Lake Golf Course. The complex, a sports destination planned by SGF Sports through a partnership with Philcrest Properties and L5 Management & Consulting, is set to include 12 soccer fields, seating for 1,500 spectators and a 90,000-square-foot indoor facility with basketball and volleyball courts, according to past reporting.
Stan Leidel, president of L5 Management & Consulting, said the number of turf fields for the project have expanded to four instead of the single one in the original plans. He said that change, along with increased construction prices for steel, puts the project cost at roughly $22 million. In its initial proposed budget last year to Springfield City Council, project officials estimated the project would cost between $15 million and $20 million.
"The complex will provide a fantastic training facility with turf fields and high-quality grass fields," said Chad Morgan, president of Sporting Springfield Soccer Club, in the release. "Tournaments and league play will allow us to showcase our new home."
City Council approved a conditional use permit in April to allow playing fields to operate within the highway commercial district and airport overlay district on West State Highway 266. Council previously supported a funding agreement with SGF Sports to reimburse up to $2.1 million for public infrastructure improvements at the site.
Leidel said fields are expected to be ready in October, with the indoor facility slated for completion in late spring 2022.