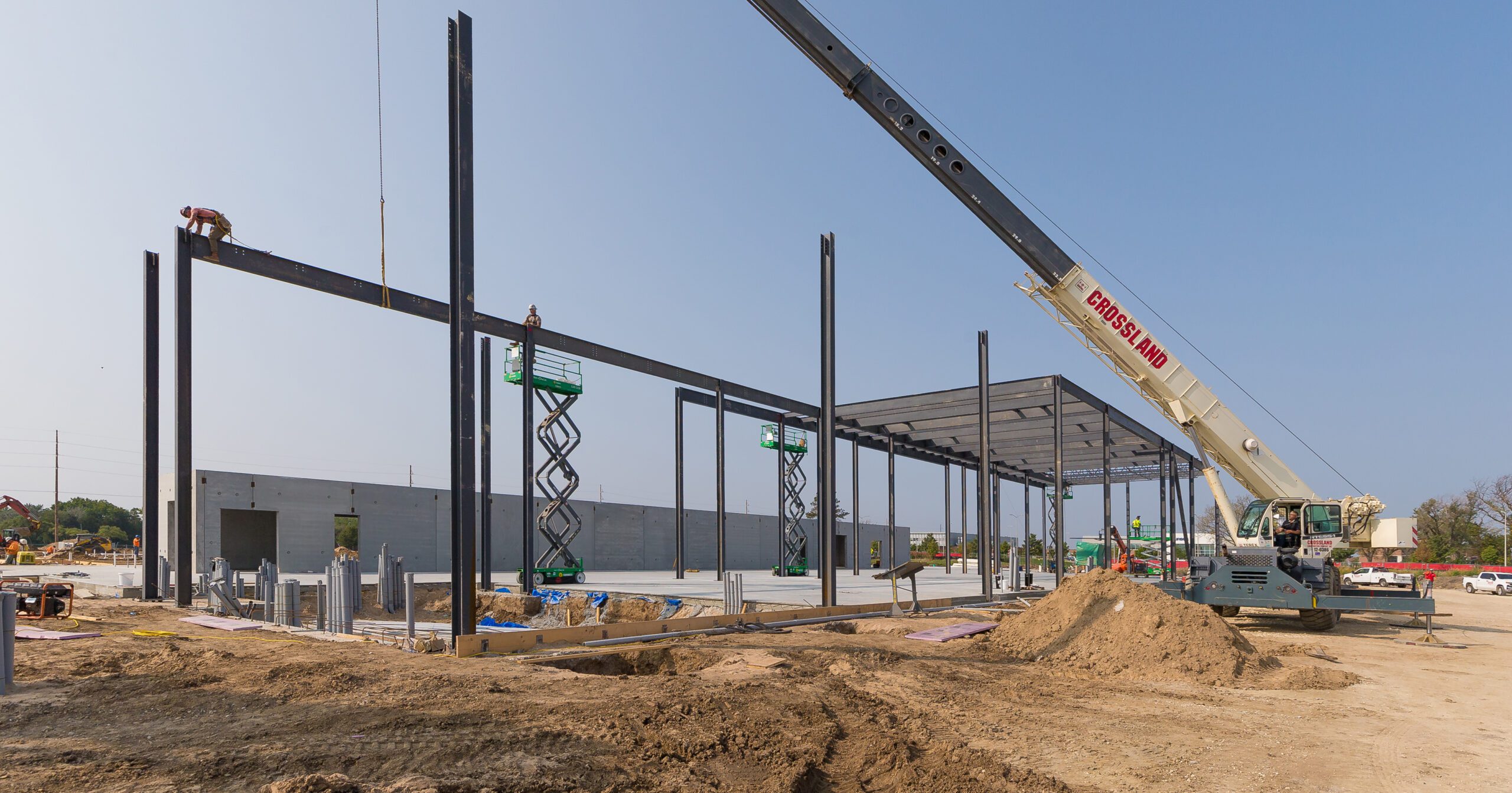 The Benefits of Self-Performance Capabilities in the Construction Industry
In the ever-evolving construction world, the industry faces numerous challenges and opportunities. One of the most significant trends gaining momentum is the concept of self-performance. Traditionally, construction projects involved multiple layers of subcontractors and specialized firms. Self-performance has reshaped the industry, with more and more construction companies having in-house self-performance capabilities.
Crossland Construction is one of the nation's top construction firms, known for our hands-on, boots-on-the-ground approach. We take pride in not only managing projects but also putting work in place and have relied heavily on our own self-performance capabilities for over forty years.
There are many benefits to choosing a contractor who has these capabilities:
1. Set Quality Standards
Self-performance involves a construction company taking on a larger share of the project's work themselves rather than relying solely on subcontractors. By doing so, construction firms can maintain greater control over the quality of work performed. When a company is responsible for various aspects of a project, it can ensure that every phase meets its high standards. This increased control translates into a higher quality product, ultimately benefiting both the construction company and the client.
2. Enhanced Cost Management
Cost overruns are a common concern in construction projects. Self-performance allows companies to have a better grasp of their project's budget. By performing various tasks in-house, construction firms can better manage costs, reduce reliance on subcontractors, and avoid unexpected expenses. This not only helps keep the project within budget but also improves financial predictability and accountability.
3. Improved Scheduling and Timeliness
The construction industry is notorious for project delays. With self-performance capabilities, construction companies can gain better control over project scheduling. By having their own workforce and resources, they can coordinate tasks more efficiently, reducing the risk of bottlenecks and delays. Timely project completion is not only crucial for client satisfaction but also for maintaining a competitive edge in the market.
Conclusion
Having in-house self-performance capabilities in the construction industry definitely brings a competitive edge and added services to clients. It enables construction firms to control project quality, manage costs, adhere to timelines, mitigate risks, and stay innovative in an ever-evolving field. As the industry continues to evolve and competition increases, construction companies are constantly looking for ways to stand out. Self-performance will likely continue to play an increasingly crucial role in the future of construction.
Utilizing a construction company's in-house capabilities is not right for every project. However, the added knowledge and field experience brings value and when challenges do arise having a builders perspective is crucial.
Do you have future building needs? Let our team help make your project a success.