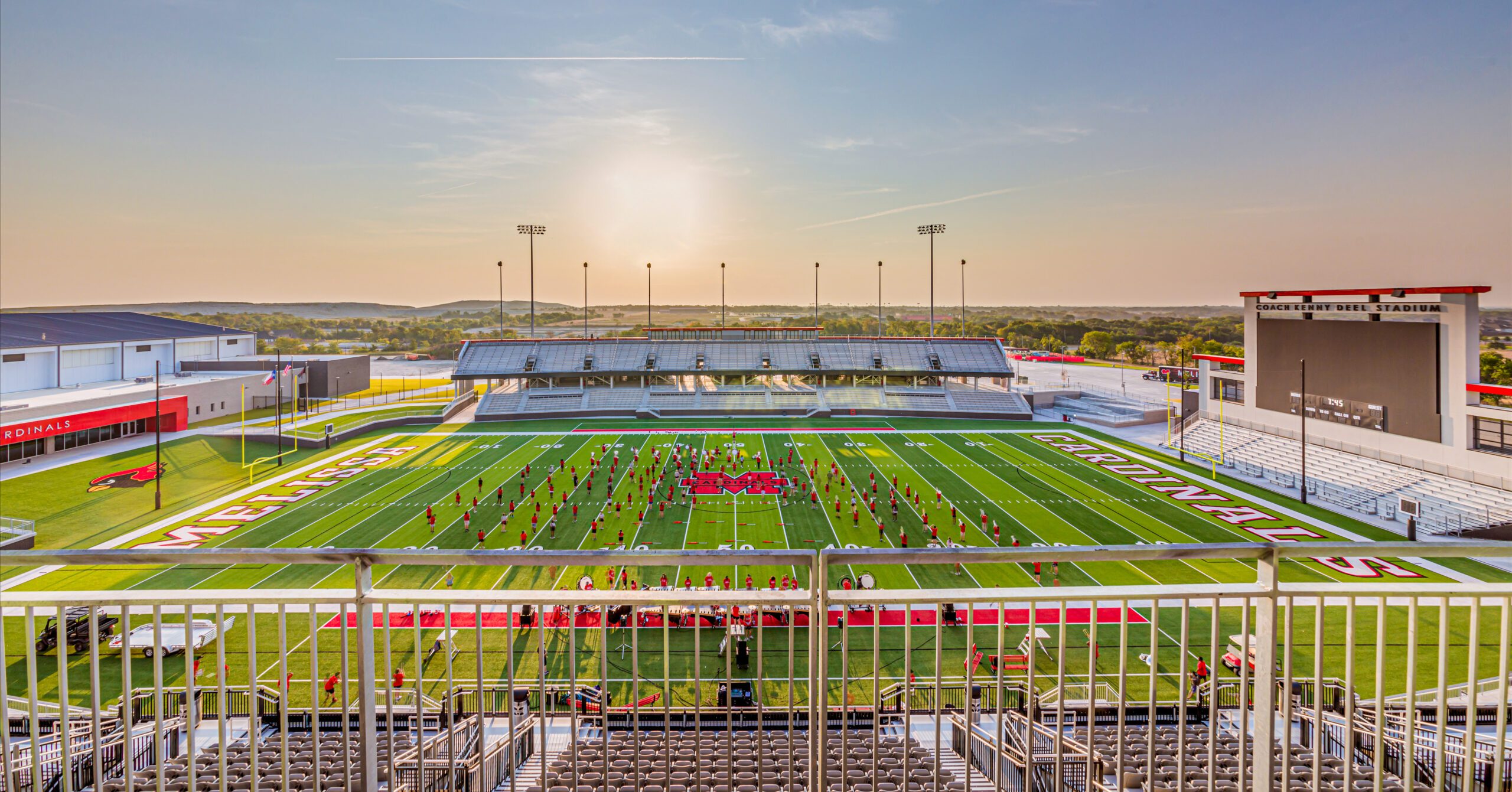 Melissa ISD Coach Kenny Deel Stadium
Bigger Is Better in Melissa! It seats 10,000 people.
The Kenny Deel Stadium in Melissa, Texas, has been the talk of the high school sports world since images first hit the web.
There are luxury skyboxes. A huge scoreboard. In all, it covers nearly 52,000 square feet.
It's one of the nicest stadiums in the state of Texas.
Texas-Sized Stadium
Kenny Deel Stadium in Melissa, Texas, truly is something to see. There's a reason it's gone viral many times since images started hitting the web.
This multi-use facility features amenities for Melissa High School's football and soccer teams, as well as the band. There are four concession stands, two on each side of the field.
The skybox is five stories high! The second and third floors have CTE classrooms for students. The fourth floor has a roost that can be accessed from the community room to watch events The fifth floor features coaches' booths, a media room, and an AV/Broadcast room where students will train and eventually help call the school's games.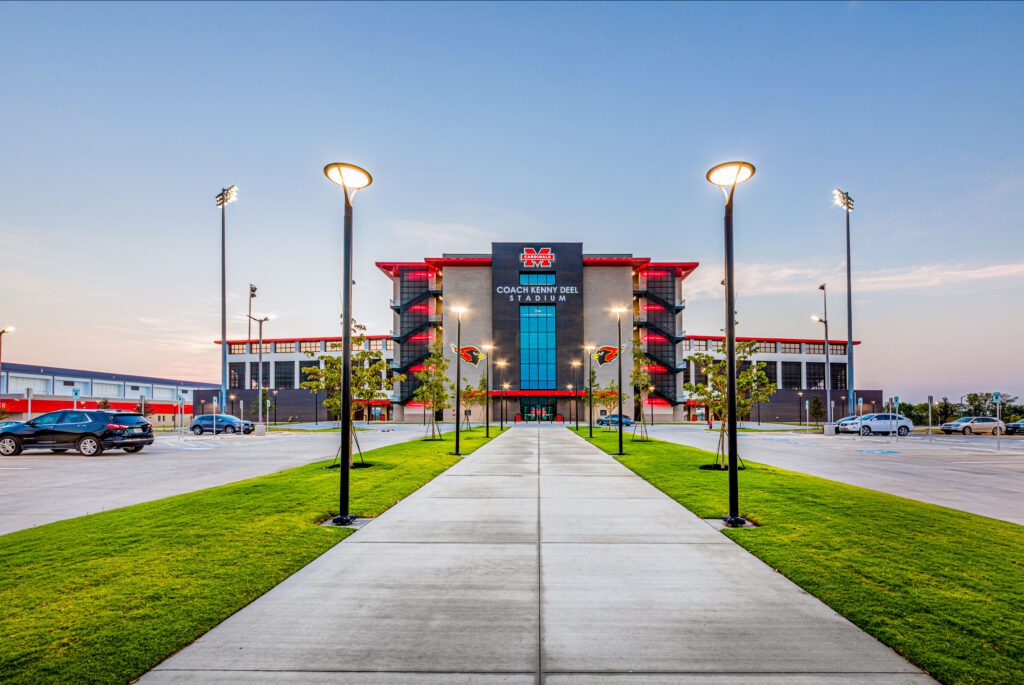 Oh, and the scoreboard is approximately 60-feet by 30-feet. It's said to be the largest high school scoreboard in the state.
Everything really is bigger in Texas.
Above and Beyond
Melissa ISD had originally requested that the stadium be ready for its first home football game on August 25, 2023. Crossland not only met that deadline, but we finished three months in advance, in time for the stadium to host the school's graduation ceremonies in May.
A major factor in the success of the project was constant and efficient communication. Our teams called manufacturers directly whenever we faced an issue with materials. We also had on-site meetings with subcontractors, design teams, and the client multiple times a week to quickly and effectively resolve challenges.
Our teams went above and beyond, working Saturdays and Sundays when necessary. This was hands down a team effort, and all hands were on deck throughout the duration of the project.
For Kenny
This project carried special meaning for all involved, as Kenny Deel Stadium is named for a longtime Melissa ISD employee who is now the district's director of operations.
One of the most rewarding parts of the job was being able to work with Kenny on a daily basis. This project was exciting, monumental, and definitely one for the books!