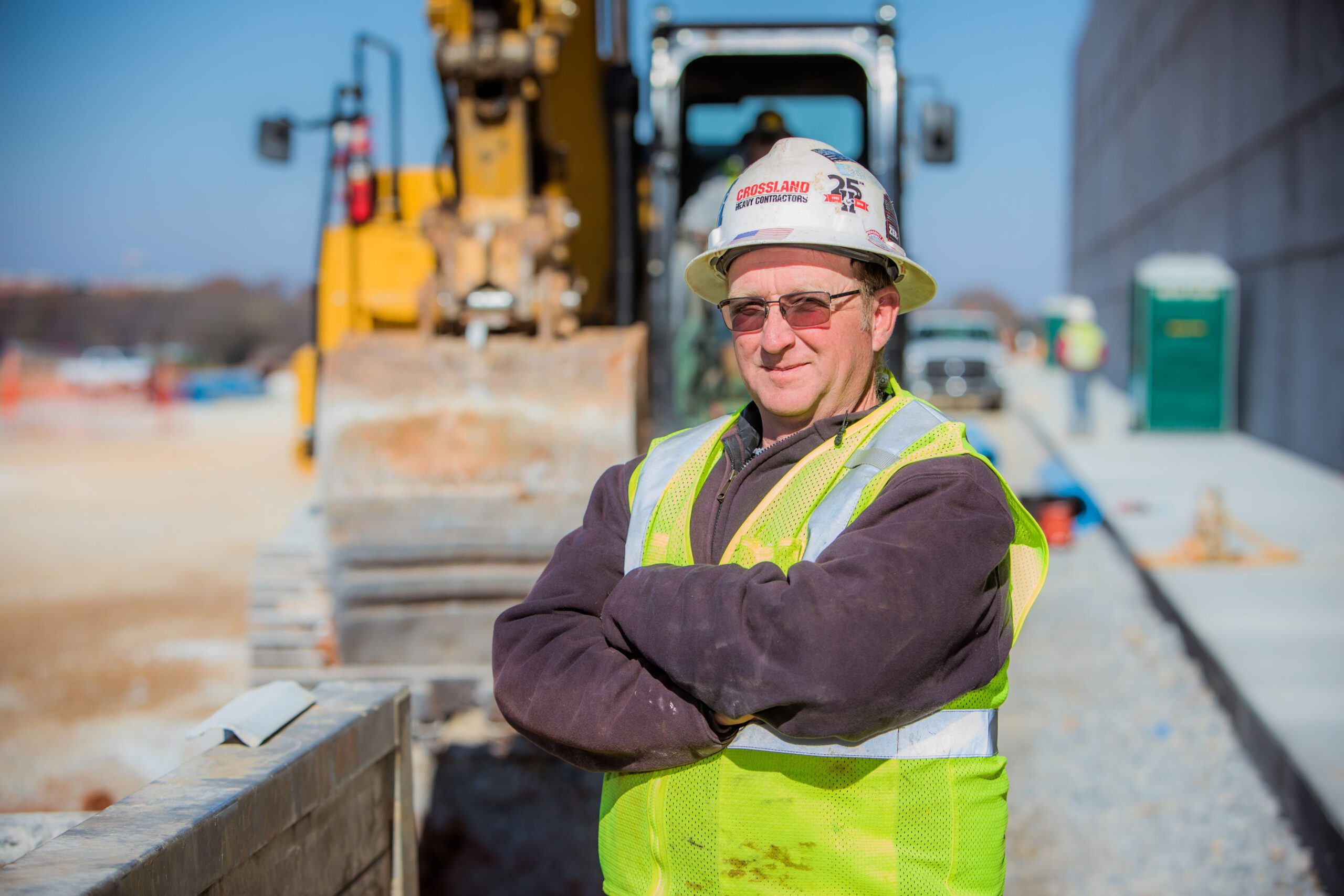 Meet Jeremy Askins – Pipe Superintendent
Jeremy Askins, Pipe Superintendent for Crossland Heavy Contractors, exemplifies the company's values and quality in his daily work. With 25 years of experience, Jeremy has seen it all when it comes to laying pipe and working in ditches, but it's his positive attitude that truly sets him apart.
When asked what he likes about his job, Jeremy responded with "it's the people." He enjoys working outside, but it's the camaraderie and teamwork that really make the job enjoyable for him. While the work can be tough and grueling, Jeremy never complains; he simply shows up every day ready to work and does his job to the best of his ability.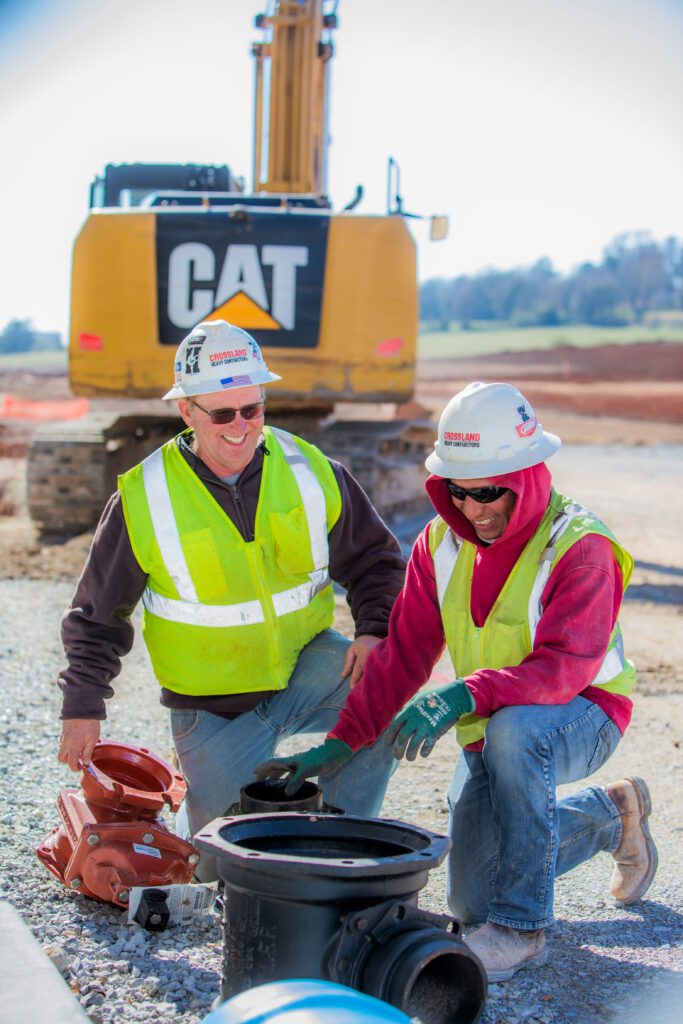 His positive attitude is what stands out to those who work with him. Jordan Jenisch, CHC Corporate BD Manager, who worked with Jeremy on the first project she ever managed, recounts a time when they had to set a 900 lb. piece of equipment with their own brute strength.
"Because the building was so tight, you couldn't even fit a skid steer inside," Jordan said. "I told Jeremy and his crew how far off the wall to set the equipment, and after 20 minutes of intense work to get it in place, I realized my math was wrong, and they needed to move it again. Rather than getting upset or frustrated, Jeremy simply smiled and said, 'Yes ma'am.'"
It's this kind of can-do attitude that makes Jeremy the guy you want on your project. Dan Thompson, CHC VP/Arkansas Division Manager, praises Jeremy for his expertise in working with piping.
"He specializes in making sure that the pipe is put together correctly, which is a vital part of the projects that Heavy builds. He's also a great trainer, showing young leaders how to do things right. When Jeremy installs something, you know it will pass the test when the time comes."
Dan Thompson
CHC VP/Arkansas Division Manager
Perhaps the most telling testament to Jeremy's work is the fact that clients specifically ask for him on their projects. His dedication and consistency to his profession, without the need for recognition, is a true sign of a great employee. When asked what advice he would give someone, he focuses on the same values he holds.
"Work hard and stand out! Set yourself apart by doing your best," Jeremy said. It's clear that Jeremy lives by this advice, and it shows in the quality of his work and his positive attitude.
When he's not working, Jeremy enjoys hunting, fishing, and beekeeping. Jeremy, thank you for being an integral part of Crossland Heavy Contractors. Your expertise, dedication, and love for the job really set you apart!