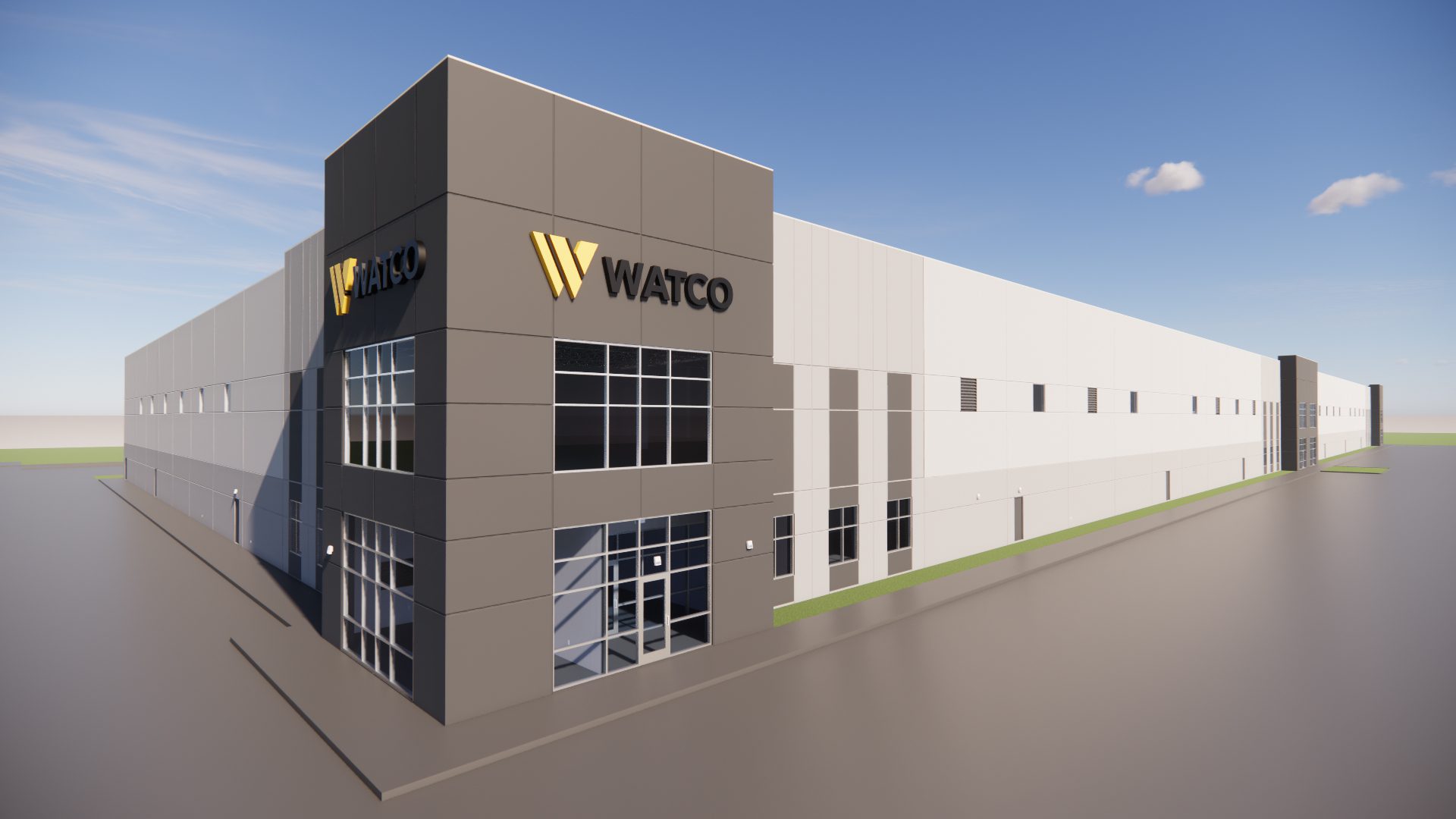 Crossland Realty Group Announces New Tenant for I-49 Logistics Park
Watco, a leading transportation services and logistics company, has signed a long-term lease agreement for Crossland Realty Group's I-49 Logistics Park Building 2 located at 621 W Apple Blossom in Springdale, Arkansas.
The approximately 200,000-square-foot build-to-suit project with Watco is expected to be completed in late summer and will consist of 13 acres within the 91-acre master planned park. Phase one, a 300,000-square-foot warehouse, was completed in February.
"Our new, centrally located logistics headquarters and warehouse uniquely positions Watco as a leader in the retail services industry," Dan Smith, Watco CEO, said. "Retailers and their vendors will now have a premium option in warehousing, special roll-out projects, e-commerce distribution, and reverse logistics. We're excited to offer this center point facility to current and future customers."
The concrete tilt-wall construction facility will also contain 16,000 square feet of commercial office space.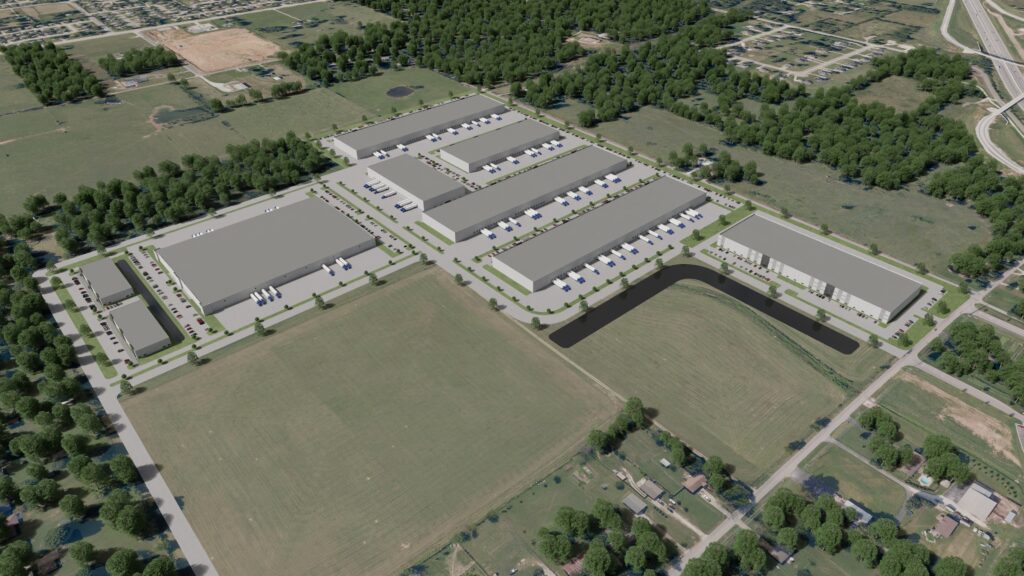 Crossland Realty Group is excited about the economic impact the project with Watco will bring to the Springdale Area, including skilled jobs, retail service traffic, and millions in real estate taxes that will be poured back into the local community.
"We are thrilled to work with Watco on this build-to-suit project," Mattie Crossland, Director at Crossland Realty Group, said. "We are committed to giving back and being a Springdale community partner. Watco is a highly regarded company, and we look forward to seeing the impact their new facility brings to both the Springdale and greater Northwest Arkansas communities."
The I-49 Logistics Park is well on its way to becoming one of the most effective logistics and warehousing hubs in Northwest Arkansas. It's strategically positioned at the intersection of the forthcoming I-49 & Hwy 412 Springdale bypass. Once reaching full occupancy, the park is projected to bring in nearly 1,000 skilled jobs.
Crossland Realty Group is proud to have been a multi-event sponsor for the City of Springdale and also partnered with the City of Springdale officials to write a grant, which allowed the City to receive EDA grant funds through the EDA-2021-ARPAEAA (American Rescue Plan Act), providing the funds needed to complete the Dixieland Road Extension.
Marshall Saviers and Stephanie Farmer with Sage Partners served as brokers for the lease agreement. Crossland Construction will be the general contractor, and Crossland Heavy Contractors will perform the Master Planned site utilities. Crossland Realty Group provided site selection assistance, site planning, design & engineering management, construction management, and property & asset management services.
You can also read about this project in the Arkansas Business Journal.