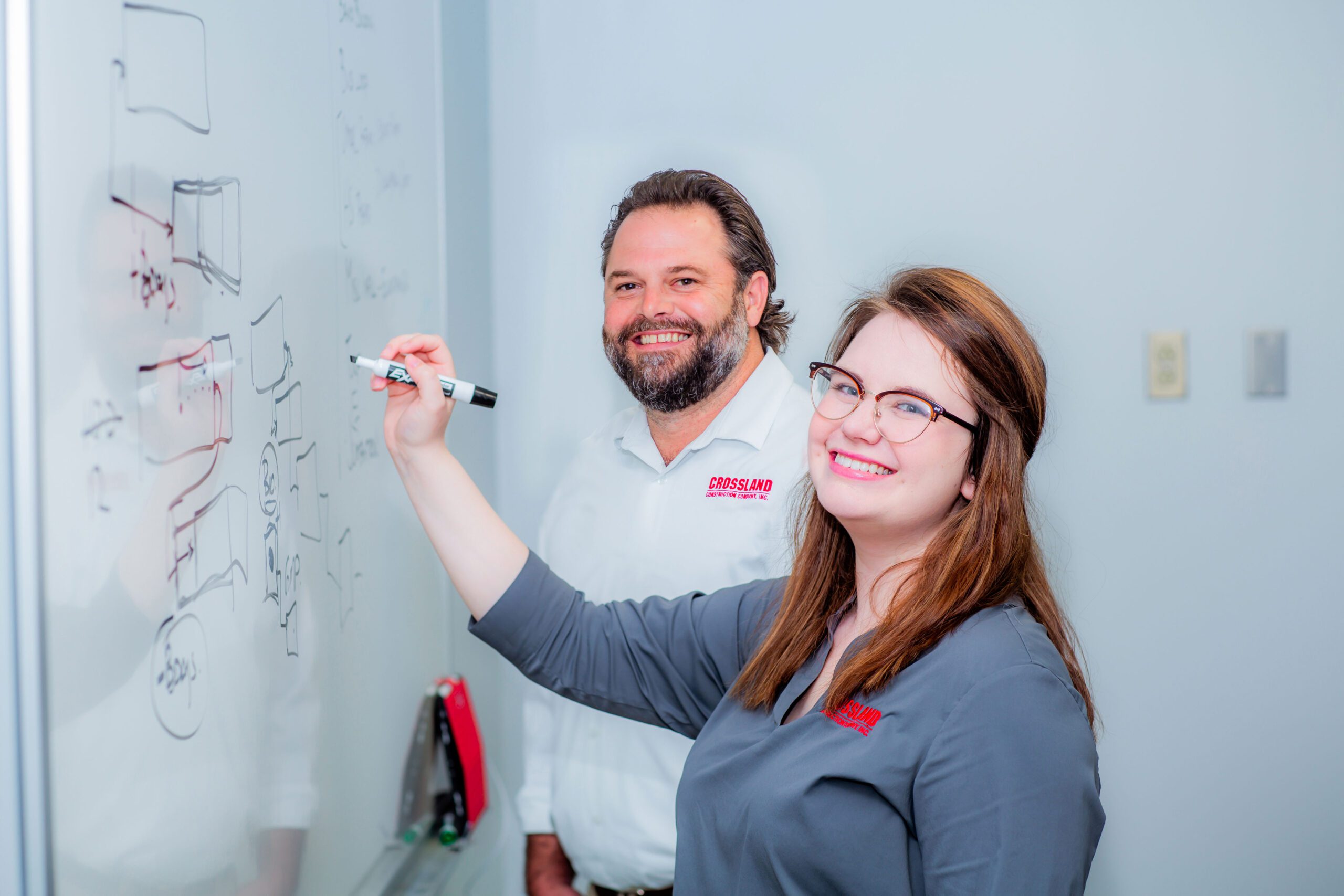 Crossland Honors Matthew Gleeson With Red Iron Award
In today's world, it's rare to come across someone who truly embodies the values of dedication, trust, and passion in everything they do. But for Crossland Construction, that person is Matthew Gleeson, Healthcare Division Director.
Each year, we show our deep appreciation for the hardworking individuals who push the boundaries and strive to reach new heights of success with their work. Our Red Iron Award is a testament to that dedication – a true symbol of recognition earned through boundless ambition and effort.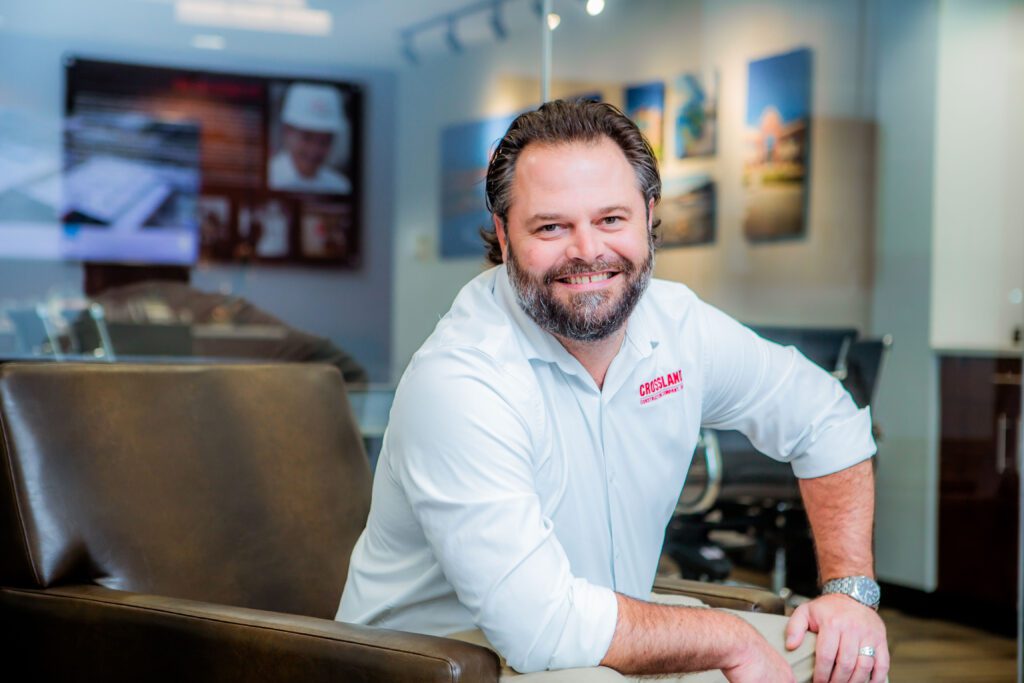 Ivan Crossland, Sr. always looked for those with a "never give up" attitude. Matthew Gleeson embodies that relentless spirit as his commitment to excellence and progress inspires us all. He never stops striving to grow into a better version of himself all while pushing the company forward– he's unstoppable!
Matthew is known for his infectious personality which radiates positivity, and he is able to build relationships with everyone who crosses his path. He truly cares about the people he works with, which has led to his success with clients like Mike Mullins, Director of Engineering for Saint Francis Health System. Mike describes Matthew as not only a friend to him but a friend to all his subcontractors and cohorts.
In fact, Matthew is now known for his notorious expression, "Hey, Buddy!" It has become so well-known that his co-workers even created a shirt with this phrase on it, along with his face and "Gleeson's Mafia" on the back. But beyond his charismatic personality, Matthew is also a hard worker who has fostered a relationship with Saint Francis Health System that's led to over 300 successful projects.
Bailey Martin, Crossland D.O.W.N Coordinator, says she has enjoyed working with Matthew for the past three years and can't wait for what's to come. Greg Smith, Crossland Tulsa Division Manager, adds that Matthew's award is very well-deserved. Other co-workers expressed their sincere appreciation for Matthew as well. "Congratulations, man," Alec Rall, Sr. Project Manager, said. "You are 'The Man'!"
However, Mike Mullins says it best when he describes the type of person Matthew Gleeson is to everyone around him.
"You've got a wonderful family, you balance your life very well, and you take care of people. You've made a difference in the life at Saint Francis Health System, and we appreciate that very much."
Mike Mullins
Saint Francis Health System
Matthew Gleeson, we want to give you a round of applause! We are so proud to be honoring you with the Red Iron Award. Your outstanding accomplishments and commitment to Crossland have made you truly deserving of this award. Now that we've presented it to you, there is only one question to ask–how will you find space in your office with all those golf tournament awards you have?! Congratulations on such an amazing achievement – well done Matthew!