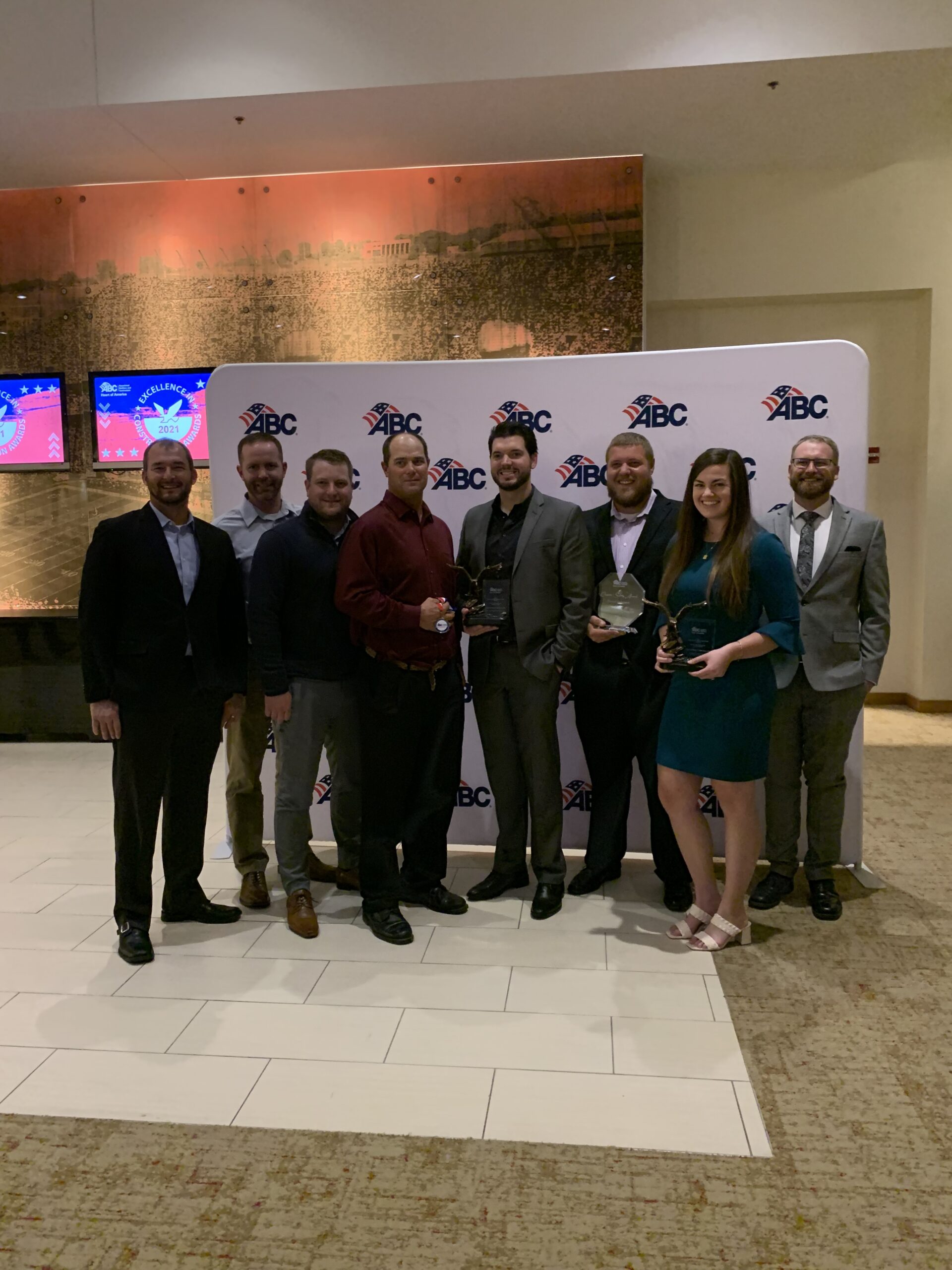 Crossland Heavy Takes Home FOUR ABC Awards
ABC Heart of America Chapter announced this year's Excellence in Construction Award Winners. Crossland Heavy Contractors won for Louisburg Wastewater Treatment Plant and Nall Avenue Pump Station and Reservoir. Along with the EIC awards, Crossland Heavy took home two safety awards; The STEP Diamond Certification, the highest level you can achieve for Safety Training and Evaluation Process (STEP), and the General Contractor Chapter Safety Award! Congratulations to all of our crews on a job well done!
ABC's Excellence in Construction awards program is the industry's leading competition, developed to honor innovative and high-quality Merit Shop construction projects. The award honors all construction team members, including the contractor, owner, architect, and engineer. The winning projects, selected from entries submitted across Missouri and Kansas, are judged on complexity, attractiveness, unique challenges overcome, completion time, craft, innovation, safety, and cost.