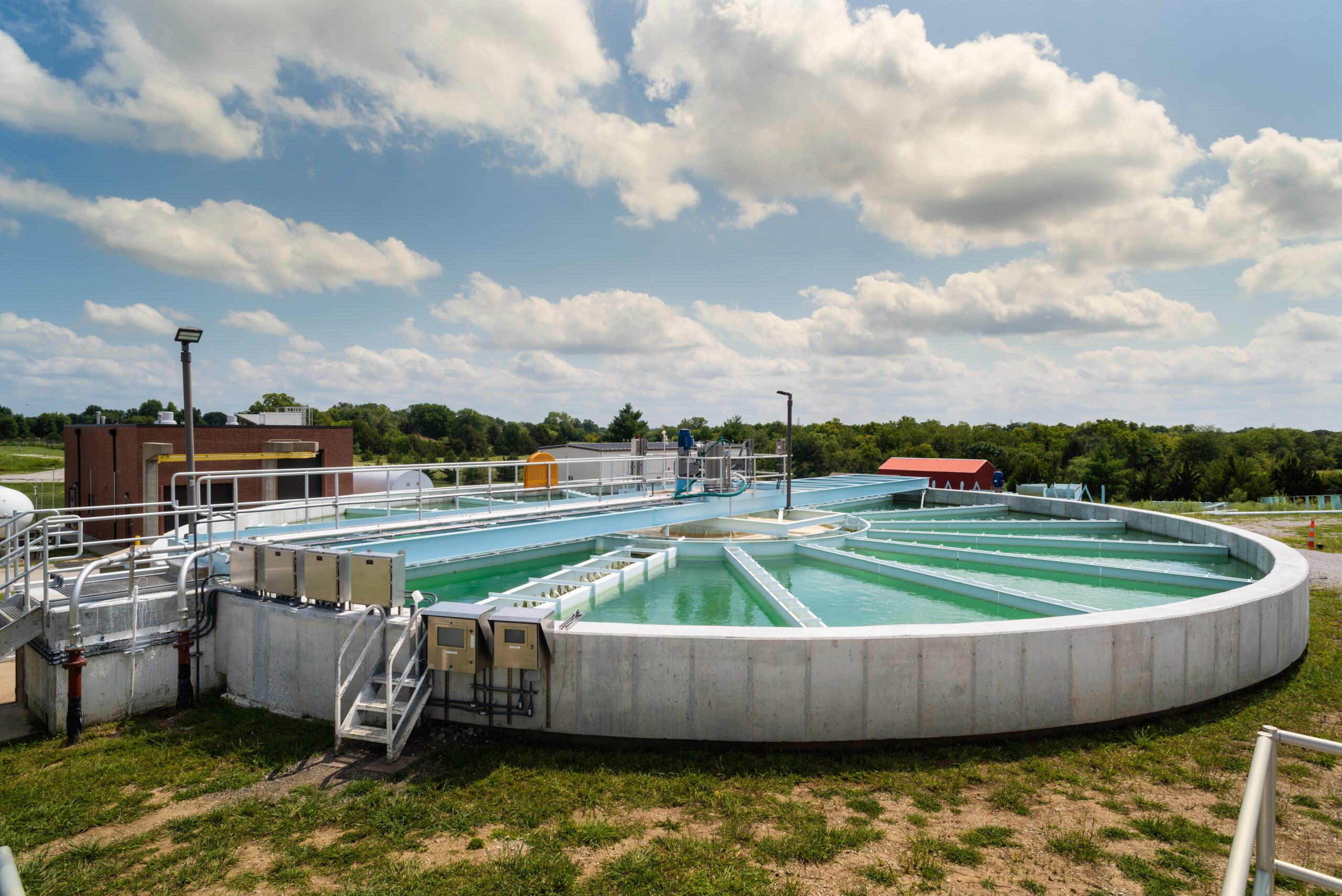 ---
Olathe WTP No. 2 Improvements
Safe, Seamless Water Delivery to a Growing Community
---
Lenexa, KS
The Olathe, KS, Water Treatment Plant #2 pumps millions of gallons of water daily throughout the still-growing Kansas City suburb of 100,000+ residents. Initially built in 1964, the City expanded the plant over time, but much of the equipment began to age beyond repair. The facility also lacked the necessary space to perform routine maintenance tasks adequately. When Olathe obtained the budget to improve the plant in 2018, they chose Crossland Heavy Contractors to manage all the construction work.
Our team went to work demonstrating how Crossland truly partners with project owners to ensure jobs are done correctly and with the best value for their budget. CHC proactively worked with the City's engineering firms to accelerate preconstruction to a shorter five-month timeline, enabling them to begin construction in November of that year. During the design and construction phases, CHC provided various pricing options and recommended paths that would save time and money for the owner. At the same time that our team performed value analysis, we kept the plant's future needs in mind. We presented the most cost-effective ideas that also allowed for plant growth.
Throughout the project, Crossland Heavy had an assistant superintendent onsite dedicated to quality control. We led a collaborative and detailed effort among all parties. Together, we overcame all obstacles that arose, such as the plant's minimal allowed downtime, unknown existing pipe locations, and nonfunctional existing shutoff valves. We also self-performed 55% of the work during the project, further ensuring quality, cost-effective construction.
Once we completed the project, the pandemic complicated the facility start-up. Onsite meetings were not possible, and equipment representatives and engineering teams' weren't able to travel. We used our resources to increase project communication even further, and ultimately ensured a successful and safe start-up.
The City of Olathe Water Treatment team is thrilled with the result of their first CMAR project. They were able to save money and add project scope that was initially only on their wish list. The improved water treatment plant allows for easier routine maintenance and flexibility in the disinfection process. Now, the City can provide water to their community more safely and seamlessly. We also met Olathe's desired completion date of August 2020.
Project Facts
Industry Sector: Water Treatment Plant
Cost: $17,306,587
Delivery Method: Construction Management
Self-Perform: Yard + Process Piping, Cast-in-Place Concrete, Process Equipment Installation
Owner: City of Olathe
Engineer: HDR, Black & Veatch

Project Awards:
ABC Heart of America Excellence in Construction
READY TO GET STARTED?
READY TO GET STARTED?
READY TO GET STARTED?
READY TO GET STARTED?
READY TO GET STARTED?
Let's Build
Ready to lay the groundwork?
Find a Career
We've got a hard hat with your name on it.