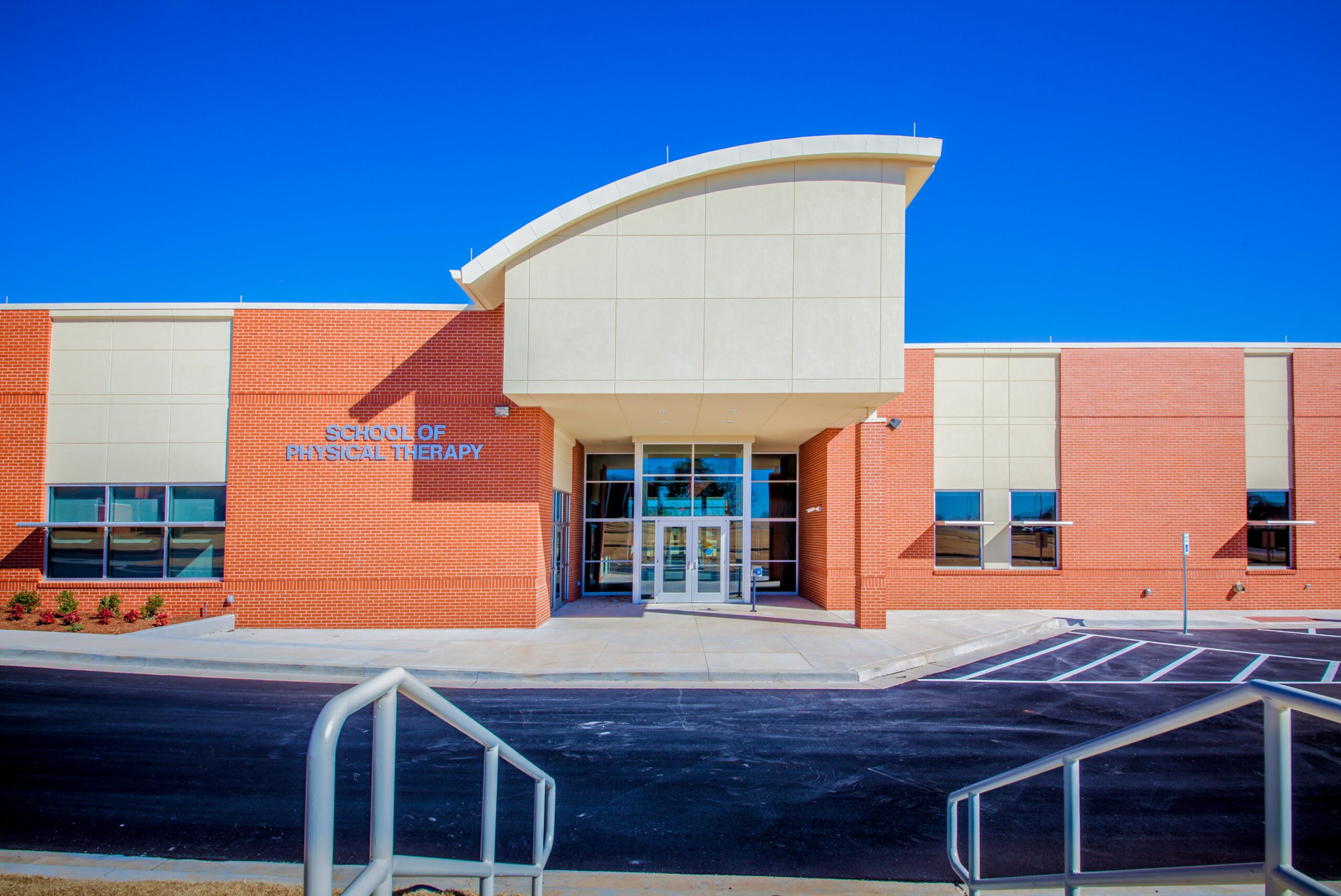 ---
Langston University Physical Therapy Building
Self-performance capabilities lead successful healthcare project
---
Langston, OK
The
Langston University
Physical Therapy building
is a 25,600 square foot higher-education facility. With a brick and exterior insulation finishing facade, this one story structure sits near the campus pond. Interior features include three classrooms, four clinical labs, a computer lab, an anatomy lab where students can study cadavers, a student lounge and activity center, 12 staff offices, and a multipurpose room that features a view of the pond. Classrooms and labs are equipped with SMART Board technology and high definition web cameras and microphones for distance learning. A hardened area of refuge was also included in the design for the protection of students and staff in the event of a high wind event. Despite a very wet rain season,
Crossland
brought this project in on time and under budget, thanks, in large part, to our self-performance abilities.
Project Facts
Industry Sector: Healthcare
Cost: $5,500,000
Size: 26,000 SF
Self-Perform: Site Utilities, Earthwork, Steel Erection, Concrete
Owner: Langston University
Architect: McFarland Architects

READY TO GET STARTED?
READY TO GET STARTED?
READY TO GET STARTED?
READY TO GET STARTED?
READY TO GET STARTED?
Let's Build
Ready to lay the groundwork?
Find a Career
We've got a hard hat with your name on it.