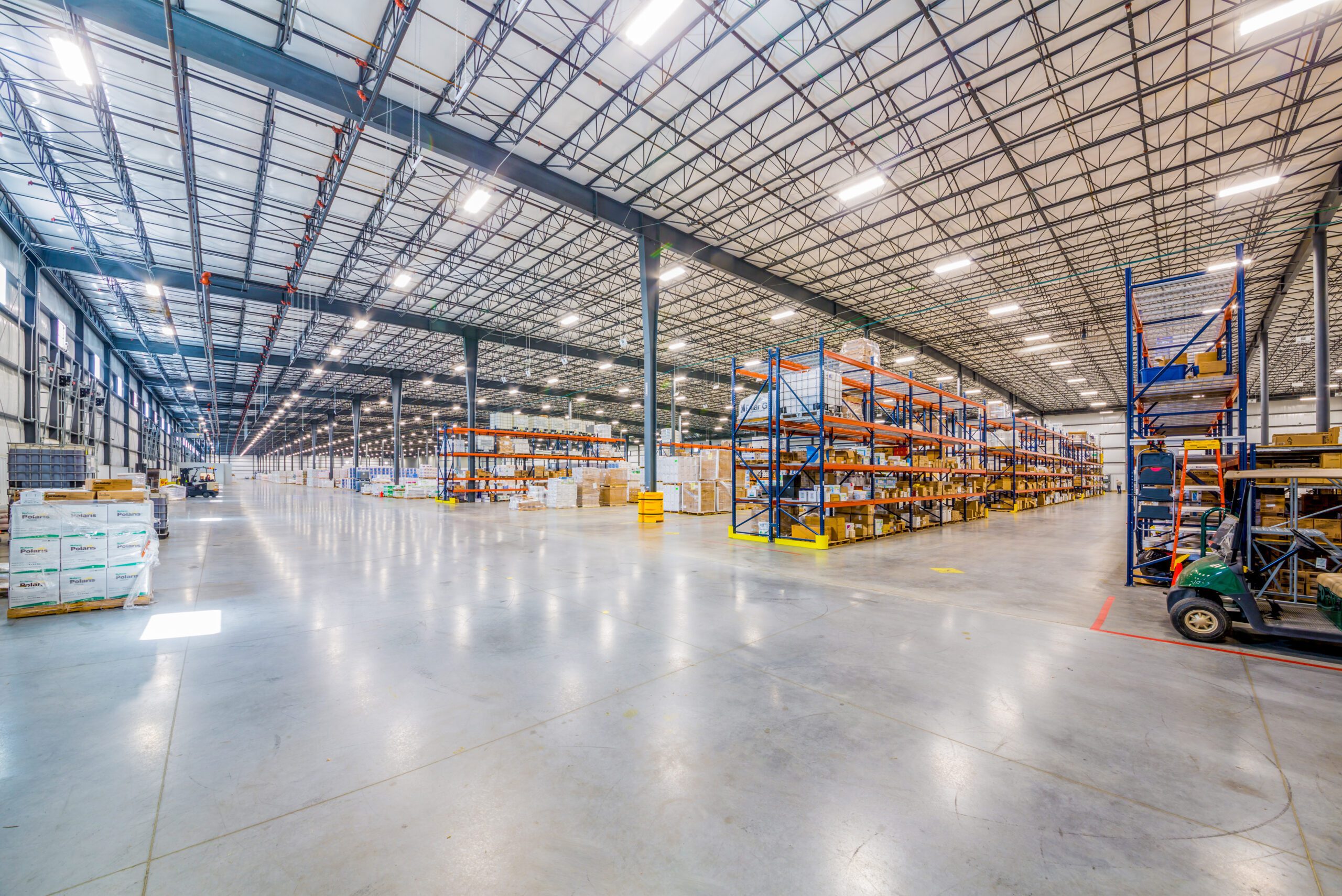 Integral hub for 20 area service centers
---
Park City, KS
WinField United Solutions provides research-based crop protection equipment and seed/crop technologies to farmers, retailers, and other agricultural industry-based sectors. They serve 600 agricultural dealers operating 2,800 retail locations across the United States and parts of Canada.
Crossland was hired to build a new 253,000 distribution center in Park City, KS, to serve as a hub for 20 area service centers. The primary structure is a pre-engineered steel building, protected from pallets and forklifts by a concrete stem wall extending 12′ from the slab. The floor was poured to slope up at exterior walls, office spaces, and doors, creating a capture area for any spilled chemicals.
Other than the main warehouse area, the interior consists of offices, a conference/classroom, and an employee breakroom. Crossland completed the project on time and under budget.
Project Facts
Industry Sector: Industrial
Cost: $8,400,000
Size: 252,450 SF
Delivery Method: Design-Build
Self-Perform: Earthwork, Steel Erection, Concrete
Owner: Park Industrial LLC
Architect: GLMV Architecture, Inc.

READY TO GET STARTED?
READY TO GET STARTED?
READY TO GET STARTED?
READY TO GET STARTED?
READY TO GET STARTED?
Let's Build
Ready to lay the groundwork?
Find a Career
We've got a hard hat with your name on it.