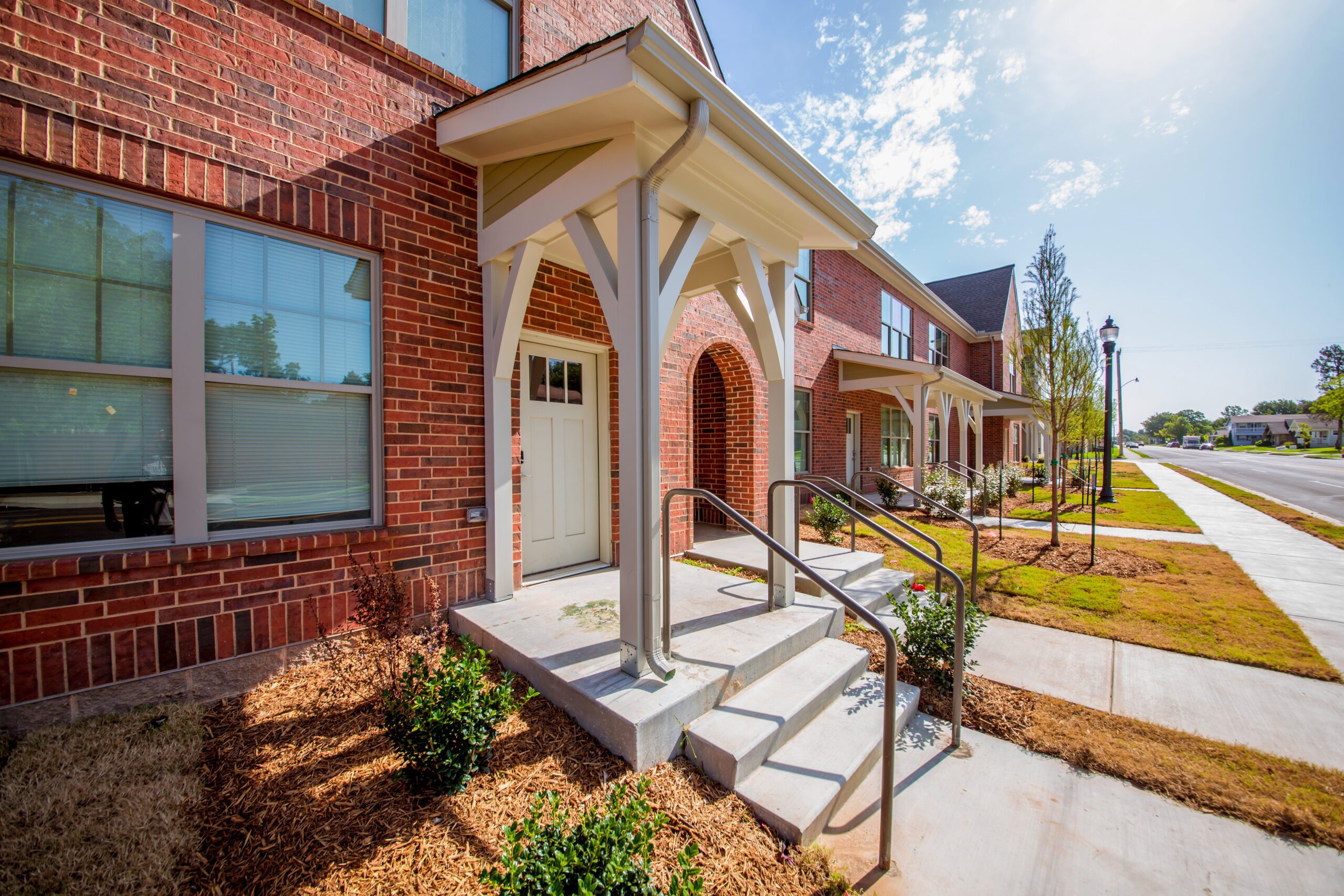 Well-built affordable housing for Tulsa residents
---
Tulsa, OK
The West Park Apartments provide safe and affordable quality housing to the Kendall Whittier neighborhood residents in Tulsa, OK. When Phase 1 of the apartments' success sparked great demand for additional units, the owner hired Crossland Construction to build Phase 2.

The Phase 2 project includes an additional nine buildings and 107 apartments. The units are a mix of multi-family apartment and townhome buildings, which help address the affordable housing issue that affects Tulsa and other mid-sized to large cities.

A particularly pleasing aspect of the West Park complex is its makeup of apartment homes and townhomes with different layouts vs. standard cookie-cutter floorplans. The apartment units offer spacious, one, two, or three-bedroom plans, or two or three-bedroom townhomes. Phase 2 amenities include a community garden and a community room with a FEMA-standard storm shelter. The community area houses a state-of-the-art fitness center, kitchen, and bathrooms.

Our team matched the previous build, but we were still able to make some adjustments and change out a few subcontractors to deliver the job under budget. Crossland crews played a substantial role in quality control. The owner was very pleased with Crossland and felt this project went much smoother than previous projects with other GCs.
Project Facts
Industry Sector: Multi-Family
Cost: $11,200,000
Number of Units: 107
Delivery Method: Construction Management
Owner: West Park Phase II, LLC
Architect: Selser Schaefer Architects

READY TO GET STARTED?
READY TO GET STARTED?
READY TO GET STARTED?
READY TO GET STARTED?
READY TO GET STARTED?
Let's Build
Ready to lay the groundwork?
Find a Career
We've got a hard hat with your name on it.