The largest high school football stadium built despite weather & COVID challenges, offering the team strength for a winning season
---
Tulsa, OK
Union Schools in Tulsa, Oklahoma, chose Crossland to build the largest high school football stadium in Oklahoma.
Hardworking Crossland crews built the impressive, three-level stadium by pouring massive amounts of concrete and laying brick after brick right where the previous stadium used to be.
Athletes, fans, and the community now enjoy a grand entrance, seating for 10,000 fans, nine luxury suites, NFL standard turf, and world-class amenities. It certainly lives up to its nickname, "The Big House," given by the head football coach.
We overcame weather and COVID challenges to deliver in time for the first football game of the season. Go Redhawks!
Project Facts
Industry Sector: Educational
Cost: $24,000,000
Size: 76,000 SF
Delivery Method: Construction Management
Owner: Union Public Schools
Architect: Dewberry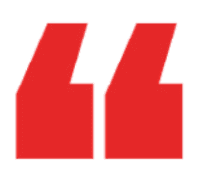 This project was unique in design and required close coordination with the design team and construction trades to achieve the finished product within Union Public School's challenging schedule during very difficult times. Crossland's professionalism and attention to detail while self-performing the steel erection, precast risers, cast in place concrete, and site paving are just a few areas where Crossland excelled in this project. This multi-level/multi-facade project required an in depth understanding of how trades needed to be sequenced in order to maintain the integrity of previously installed work as well as dry-in three separate buildings within a single stadium structure. They also demonstrated a great ability and willingness to collaborate with the entire project team and help find solutions to challenges in a timely manner. Together, we reached a project outcome that will benefit Union Public Schools for many decades to come. Clint Rodgers Senior Project Manager Dewberry Architects Inc.
READY TO GET STARTED?
READY TO GET STARTED?
READY TO GET STARTED?
READY TO GET STARTED?
READY TO GET STARTED?
Let's Build
Ready to lay the groundwork?
Find a Career
We've got a hard hat with your name on it.