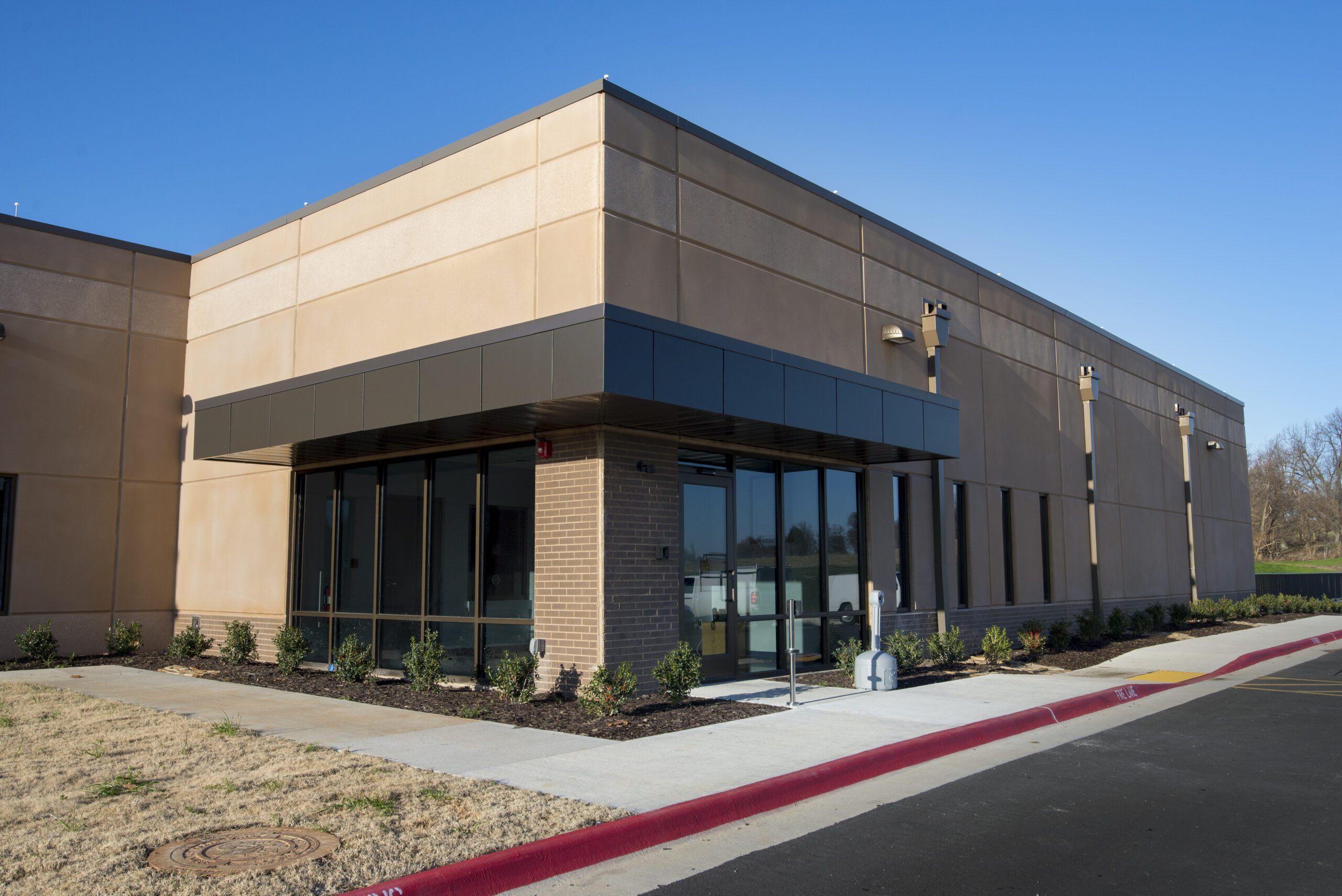 Crossland builds state of the art data center
---
Springdale, AR
The Tyson Data Center project consisted of an entire replacement of
Tyson's
existing data center located at their world headquarters. The facility is a total of 20,000 SF that includes 6,000 SF of raised data center floor, battery and UPS rooms, equipment yard for generators and condensers, and office space. The facility is fed from two separate utility power sources, uninterruptible power supplies, and emergency power generators for redundancy. Structurally the facility has been designed as an F3-rated structure to protect from natural disasters. This high-tech facility has many special features such as a 24″ raised floor to accommodate power, control, and refrigerant piping for the Libert power, cooling and data equipment. The upper equipment yard houses the transformers for incoming utility power and condensers for the data floor Liebert cooling units. The equipment yard is protected above with 4″ bar grating totaling over 700,000 lbs of grating material. The lower equipment yard contains 2 CAT emergency power generators with enclosures capable of supplying 72 hours of backup power at full load.
Project Facts
Industry Sector: Industrial
Cost: $14,100,000
Delivery Method: Negotiated
Self-Perform: Below-Grade Utilities, Cast-in-Place Concrete
Owner: Tyson Foods Inc.
Architect: Bruns-Pak

READY TO GET STARTED?
READY TO GET STARTED?
READY TO GET STARTED?
READY TO GET STARTED?
READY TO GET STARTED?
Let's Build
Ready to lay the groundwork?
Find a Career
We've got a hard hat with your name on it.