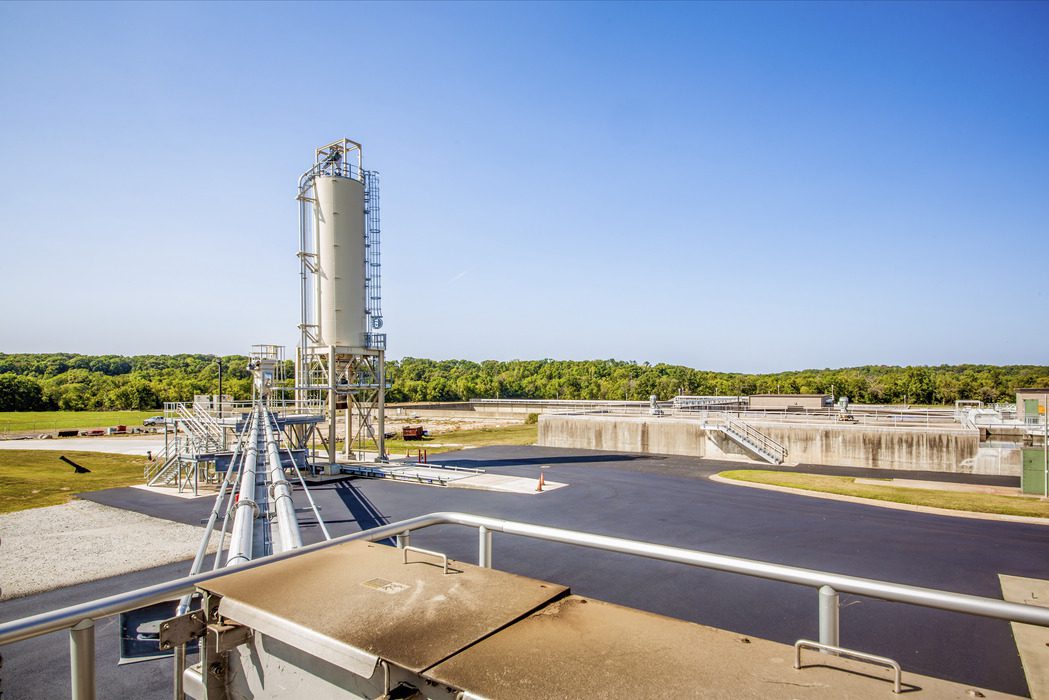 ---
RWU SHF Improvements Phase 1
Rogers, AR
Crossland Heavy Contractors partnered with the Garver engineering firm to improve the Rogers Solids Handling Facility in Rogers, AR. The plant owner, Rogers Water Utilities, chose CHC and Garver to increase the plant's capacity for creating dried biosolids and improve their overall solids handling storage and distribution.
CHC performed the project via the Construction Management At-Risk (CMAR) delivery method, one of the first CMAR projects in Arkansas. By choosing CMAR, RWU received the benefits of the upgrades much sooner than if the project had been delivered by traditional methods, saving RWU a lot of time and money.
The project scope of work was primarily equipment-based, including installing new solids drying, conveying, handling, and storage options, providing more flexibility and increased efficiency. We also installed a new dust removal system and automated shoot, enabling the biosolids to be cleanly placed into trucks. Additionally, RWU can now weigh trucks with a new automated system, making the overall solids distribution process much more effortless and efficient.
The final result provided Rogers Water Utilities with an under-budget job that will benefit the Rogers community for years to come.
Project Facts
Industry Sector: Wastewater Treatment Plant
Cost: $7,247,035
Delivery Method: Construction Management
Self-Perform: Below-Grade Utilities, Deep Foundation
Owner: Rogers Water Utilities
Engineer: Garver

READY TO GET STARTED?
READY TO GET STARTED?
READY TO GET STARTED?
READY TO GET STARTED?
READY TO GET STARTED?
Let's Build
Ready to lay the groundwork?
Find a Career
We've got a hard hat with your name on it.