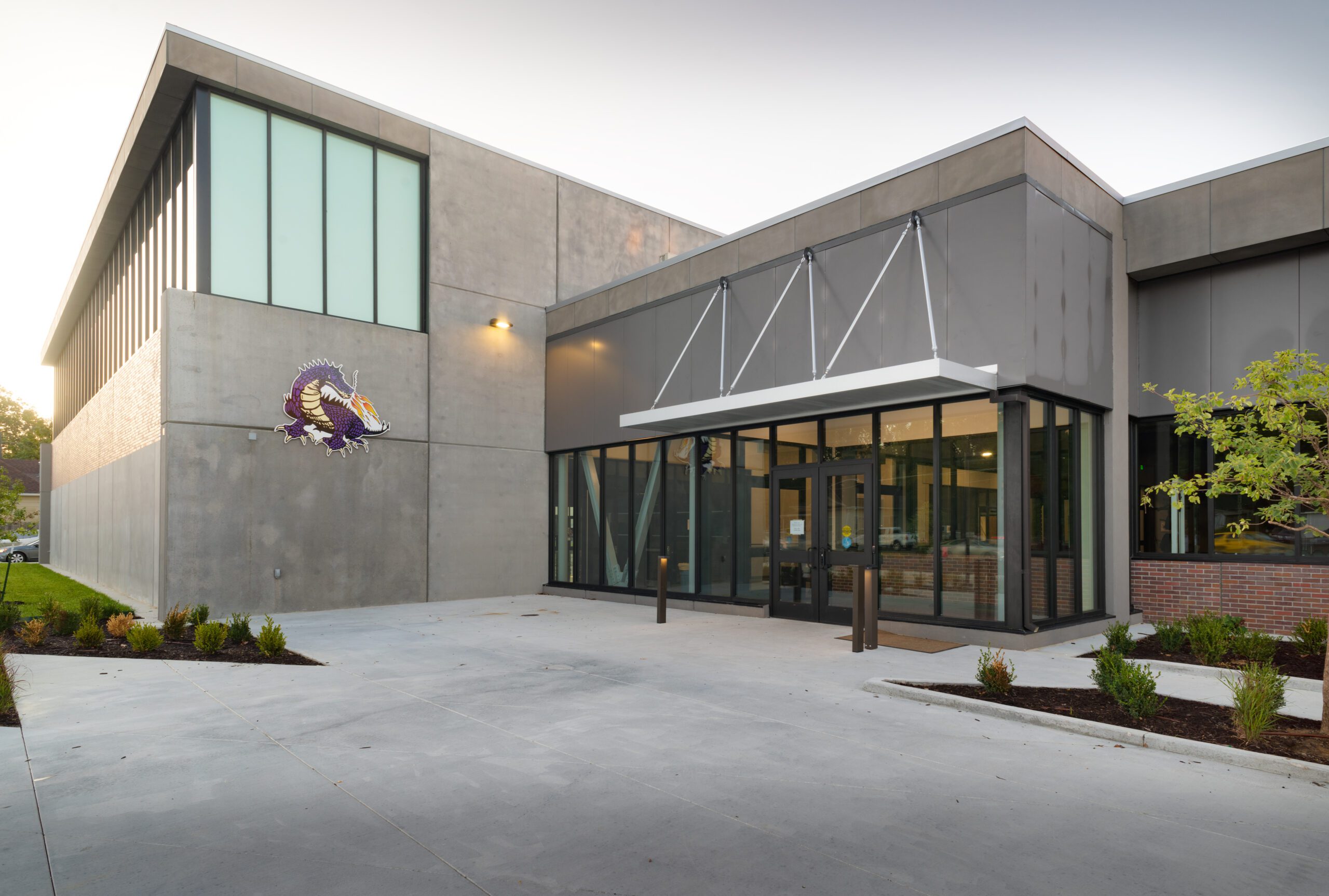 ---
Pittsburg USD 250 Middle School
Improving campus life with new additions
---
Pittsburg, KS
Bond issues are an important way for public schools to improve aging and outdated buildings. Pittsburg voters agreed and supported their school community in March of 2017 by passing a $31 million bond issue to renovate all district schools. Crossland was honored to be selected to create high-quality facilities for its students. Pittsburg Middle School is in a historic building, originally constructed in the 1920s and 30s, and the district wanted classes to continue in this beloved building.
Crossland attended early-planning school board meetings, along with the architects, Corner Greer & Associates. This led to effective collaboration upfront; everyone was in the loop on all project updates. We also provided cost estimates at each design stage, which helped the Pittsburg school district adjust their total projects budget in real-time and spend the extra funds elsewhere.
Updates to Pittsburg Middle School included a new, competition-size gym, weight room, and locker room that doubles as a FEMA shelter for the school district. The gym features retractable basketball goals, retractable volleyball nets, and divider curtains that allow for mixed-use of the space.
The exterior of this project was all decorative sandblasted precast concrete with brick inlays. Using Crossland Prefab for the precast concrete provided quality products that will last for many years to come. It also meant we could provide a budget for the district that fit within their parameters, and helped our team remain in control of the schedule.
This project was completed on an active school campus, so safety protocols were imperative. Crossland's award-winning safety program, Drive to Zero – which educates, empowers, and rewards our teams for working safely – meant the project was completed without any safety issues or concerns.
Several challenges arose during the project, including long lead times and bad soil conditions. When our concrete subcontractor declared bankruptcy mid-project, we utilized innovation in scheduling and planning to keep the project on track. Thanks to our company's self-performance capabilities, we easily satisfied the concrete needs with our own crews.
Project Facts
Industry Sector: Educational
Cost: $6,500,000
Size: 26,000 SF
Delivery Method: Construction Management
Self-Perform: Earthwork, Demo, Finish Carpentry, Rough Carpentry, Concrete
Owner: Pittsburg Community Schools USD 250
Architect: CGA Architects

READY TO GET STARTED?
READY TO GET STARTED?
READY TO GET STARTED?
READY TO GET STARTED?
READY TO GET STARTED?
Let's Build
Ready to lay the groundwork?
Find a Career
We've got a hard hat with your name on it.