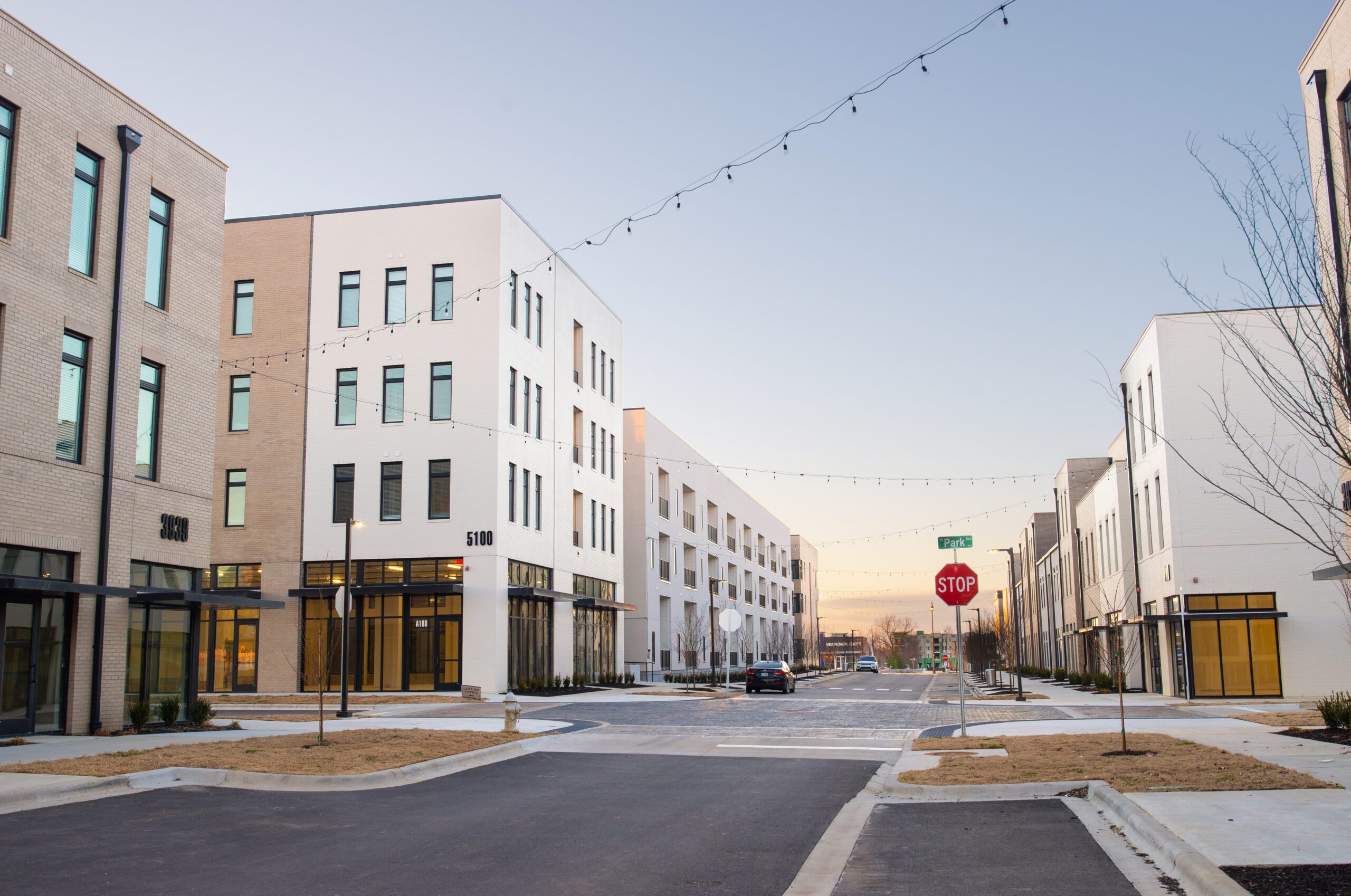 Bringing a big city vibe to Rogers, Arkansas
---
Rogers, AR
With Crossland's extensive experience in multi-family construction and our reputation as a proud community builder in NW Arkansas, developers chose our team to build Pinnacle Heights, a 15-acre, mixed-use development in Rogers, AR. Emphasizing walkability and placemaking, Pinnacle Heights aligns with the "new urbanism" housing and retail trend around the country.
Four multi-story buildings house 295 residential apartments in the upper levels, while restaurants and retail will fill the lower. The design also included twelve new-to-market live-work apartments for artists and vendors who want to live in the same space where they showcase their product. The parking garage's lower level has fitness and yoga rooms with rollup doors that open to the courtyard pool. There is also a common area containing a kitchen, fireplace, and ping pong, and pool tables.
Our builders constructed the complex per national green building standards and planted 300+ trees of indigenous species throughout the community. Residents can find even more green space with their close access to the Razorback Greenway bike trail.
Aside from the inevitable minor challenges that typically arise during construction, the Pinnacle Heights project was a bit unique — three natural disasters (a tornado, lightning, and flooding from excess rain) occurred within our two-year project timeline! However, our team addressed those challenges head-on and adjusted to keep construction moving and deliver the project on time.
Ultimately, the Pinnacle Heights project brings a little bit of "big city vibe" to Rogers. With retail shops, restaurants, and living space rolled into one; tenants can live, work, eat, shop, and play all within the community of Pinnacle Heights.
Project Facts
Industry Sector: Multi-Family
Cost: $48,000,000
Size: 337,486 SF
Number of Units: 295
Delivery Method: Negotiated
Self-Perform: Steel Erection, Concrete
Owner: Pinnacle Urban Partners, LLC
Architect: Gardner Architects

Project Awards:
ABC of Arkansas Excellence in Construction
READY TO GET STARTED?
READY TO GET STARTED?
READY TO GET STARTED?
READY TO GET STARTED?
READY TO GET STARTED?
Let's Build
Ready to lay the groundwork?
Find a Career
We've got a hard hat with your name on it.