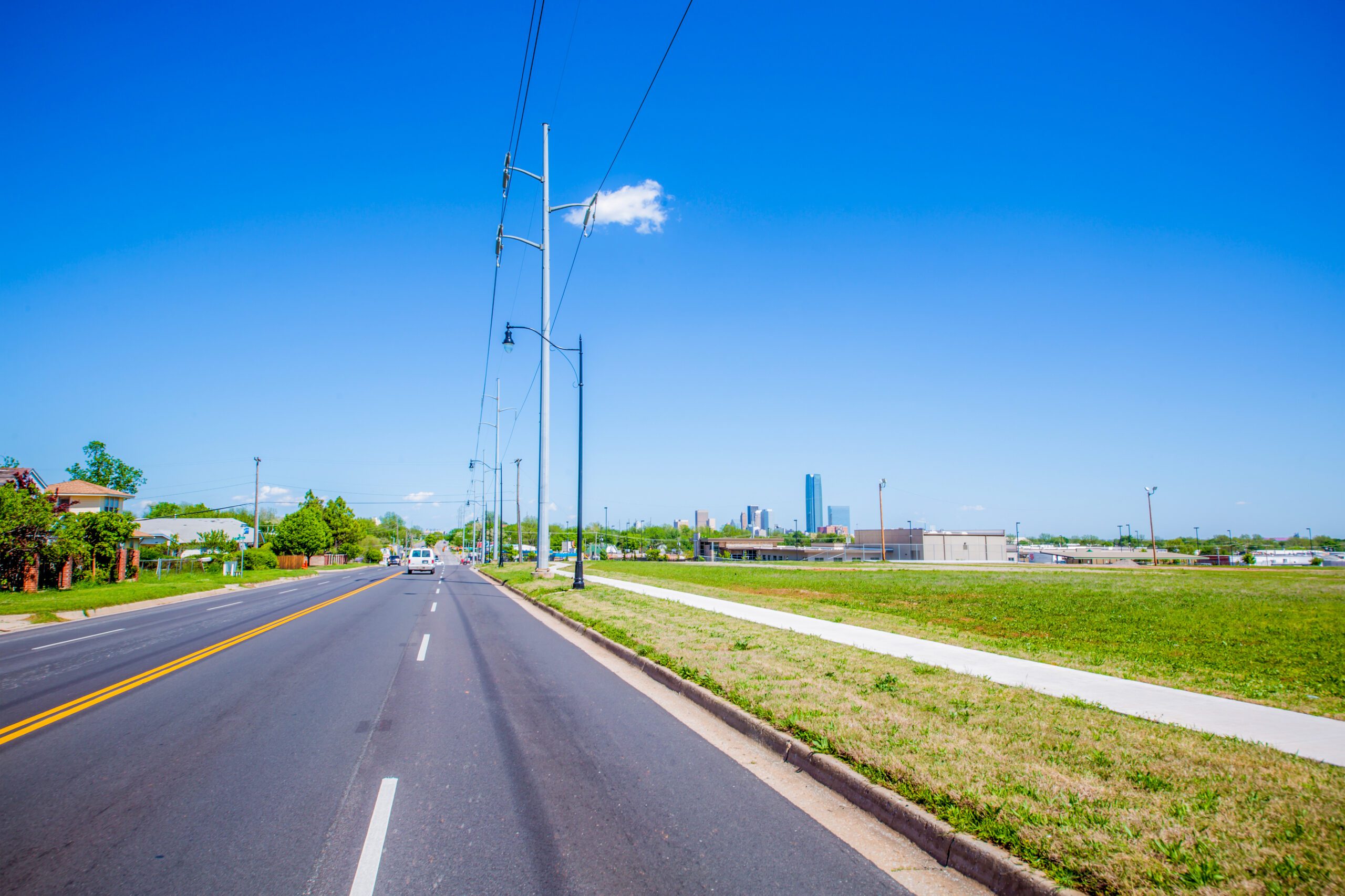 Oklahoma City, OK
The City of Tulsa, OK
relies on
Crossland
for many of its city improvement projects. They came to
Crossland Heavy
when they wanted to add new pedestrian access along NW 10th St., in addition to providing ADA handicapped access to local businesses and restaurants.The project scope included removing the existing asphalt paving, full-depth roadway patching, new asphalt overlay, and self-performed earthwork and concrete work. Crossland Heavy was responsible for the replacement and installation of street returns and driveways, as well as the construction of anew sidewalk throughout the project. Crews installed new and improved lighting along NW 10th St. and added traffic lights at the intersection of NW Villa.Crossland Heavy field supervisors were heavily involved in coordinating and correcting any project issues as they arose in the field, ensuring progress was maintained efficiently.
Project Facts
Industry Sector: Transportation
Cost: $2,171,000
Delivery Method: Design-Bid-Build / Hard Bid
Self-Perform: Below-Grade Utilities, Cast-in-Place Concrete
Owner: Oklahoma Department of Transportation
Engineer: EST, Inc.

READY TO GET STARTED?
READY TO GET STARTED?
READY TO GET STARTED?
READY TO GET STARTED?
READY TO GET STARTED?
Let's Build
Ready to lay the groundwork?
Find a Career
We've got a hard hat with your name on it.