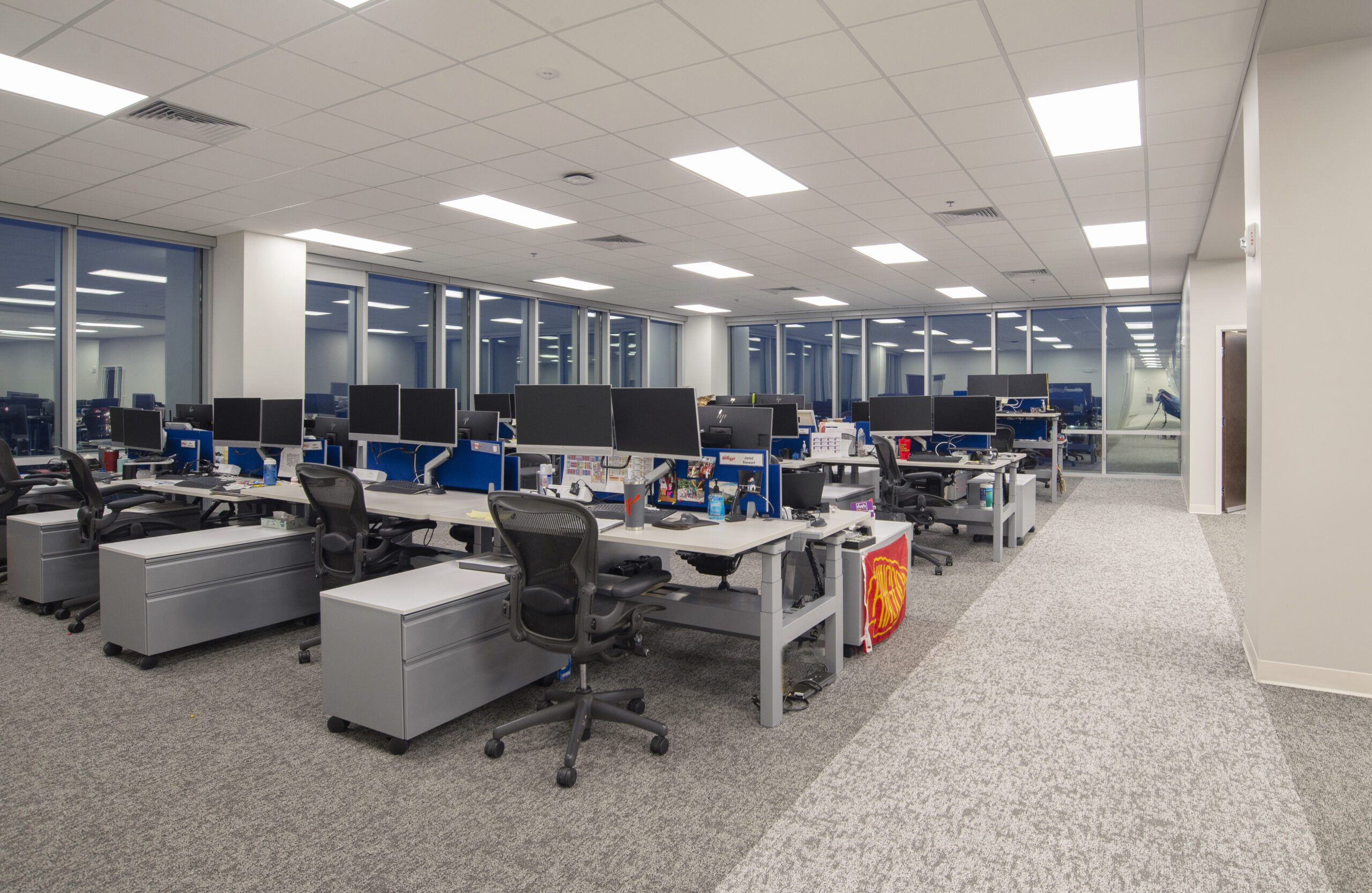 ---
Northgate Plaza – Kelloggs Tenant Infill
Kellog's tentant infill in Northgate Plaza office building
---
Rogers, AR
Business growth in Northwest Arkansas has resulted in an increase in the construction of new office buildings, including Northgate Plaza – a 110,000 SF, six-story office building in Rogers, AR. New office space for Kellogg, a vendor of Walmart, was built during the core and shell construction of Northgate Plaza, then Crossland provided tenant infill for the company.

The space provides cubicles, offices, a breakroom, and conference rooms for Kellogg business operations. Standard office finishes were used, including glass storefronts, whiteboard paint, accent walls, and quality millwork. Crossland maintained consistent communication and coordination between the building construction teams and tenant space management to complete the project on time.
Project Facts
Industry Sector: Commercial – Retail & Office
Cost: $1,500,000
Size: 22,803 SF
Delivery Method: Negotiated
Self-Perform: Finish Carpentry
Owner: Northgate Holdings, LLC
Architect: Core Architecture

READY TO GET STARTED?
READY TO GET STARTED?
READY TO GET STARTED?
READY TO GET STARTED?
READY TO GET STARTED?
Let's Build
Ready to lay the groundwork?
Find a Career
We've got a hard hat with your name on it.