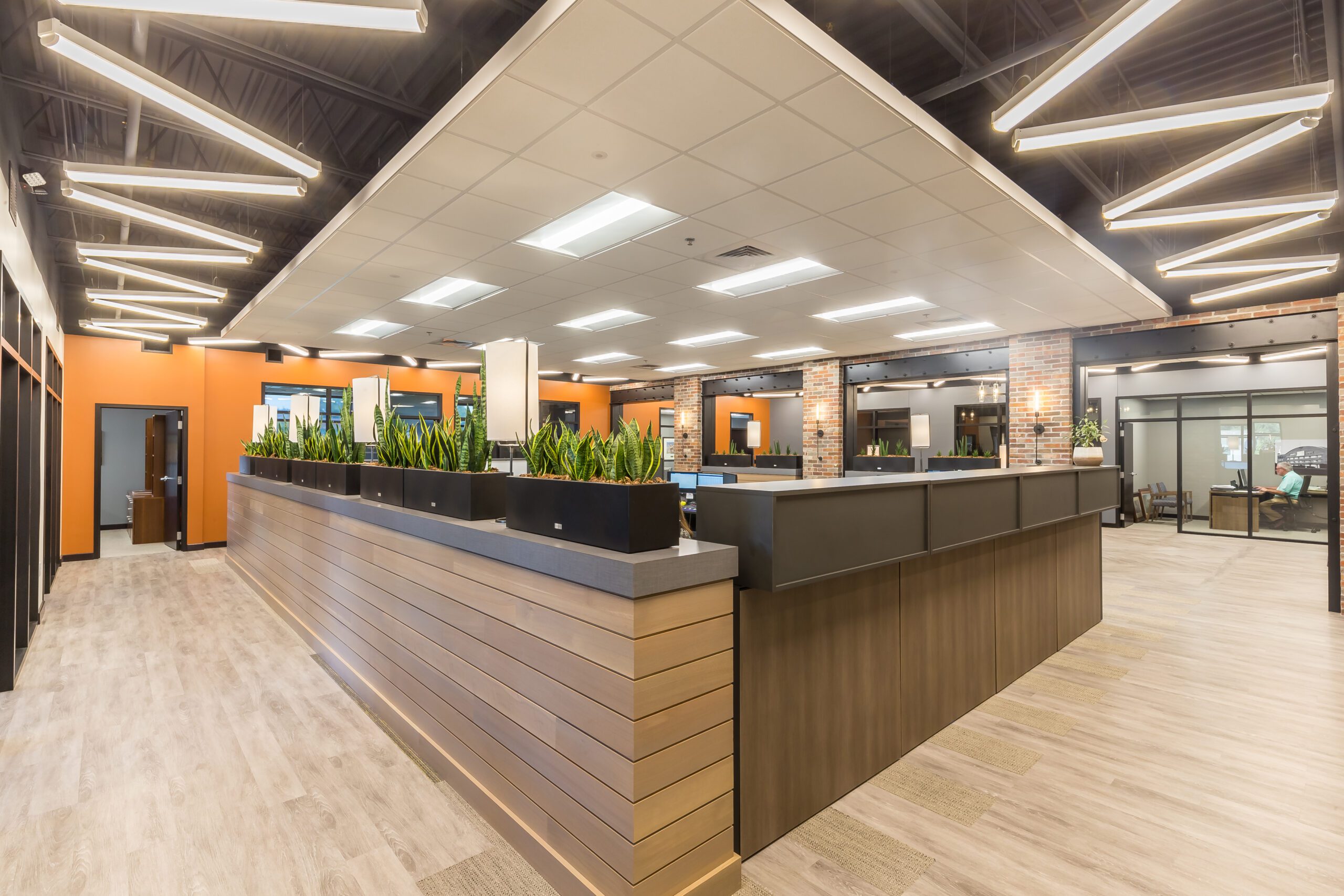 ---
Northgate Plaza Hutchinson
Repurposing an existing space for new tenants
---
Hutchinson, KS
At Crossland, we know the success of our customers is also our success. We seek out potential challenges to proactively solve them and always look for ways to be smart with our clients' budgets. When a previous client came to us to demo an empty Dillons grocery building to make room for a mixed-use, 15-tenant complex, we pointed out that we could repurpose and renovate the old building instead. That saved him substantial costs and meant a shorter timeline for construction. Renamed Northgate Plaza, the 64,295 SF grocery store had been vacant since 2013 when it was known as the Northgate Center.
After meeting with an architect to draw up plans for a remodel, our team ran the budget and came up with ideas to make it work. The tenants wanted separate front entries, so we consulted with a structural engineer early on to create the proper openings. Special temporary columns were installed that had to be moved back and forth to support the entrances during renovations. Our team worked closely with the owner and architect to ensure we did this portion of the construction correctly. A couple of the tenant suites also required coordination with mechanical and electrical engineers and an interior designer.
Typically, our project scope separates the shell from the tenant work, but this time we combined it because we also did all the tenant infill. We provided our ideas for the shell building and then had each tenant add their floor plan. Additionally, each tenant incorporated custom carpentry, millwork, and several high-end finishes into their new office space.
This project was an excellent example of repurposing something to give it much value while also saving money for the owner. The community benefited greatly from the new complex, as it brought life back to an area plagued by vacant buildings. Our team delivered the Northgate Plaza project on time and within budget.
Project Facts
Size: 65000.0
Delivery Method: Design-Build
Owner: Afaya Partners
Architect: Mann and Company, P.A.

READY TO GET STARTED?
READY TO GET STARTED?
READY TO GET STARTED?
READY TO GET STARTED?
READY TO GET STARTED?
Let's Build
Ready to lay the groundwork?
Find a Career
We've got a hard hat with your name on it.