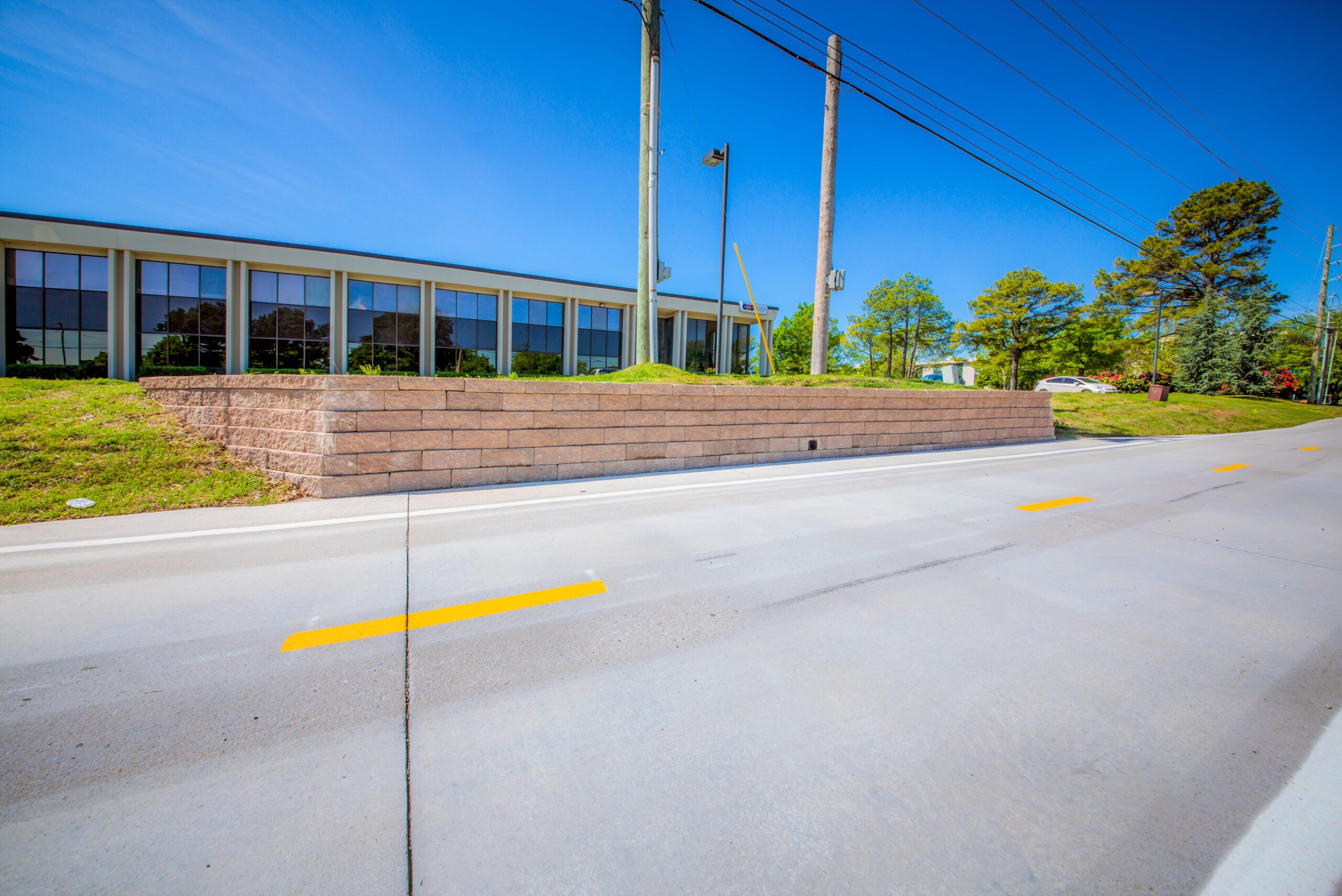 ---
Mingo Creek Trail 51st Street to 41st Street
Tulsa, OK
Tulsa, OK, has an extensive trail system, and Crossland Heavy Contractors is proud to have played a key role in constructing many of the City's trails. The Mingo Trail, named after the creek it runs alongside, is mostly flat and takes walkers, joggers, and bikers through several different city parks which also have their own loop trails within them.
Crossland Heavy was hired by the City to extend the Mingo Trail by adding a one-mile section along Highway 51. The scope included a combination of both concrete and asphalt trail, storm drain improvements, segmental and concrete retaining walls, pipe railing, and concrete longitudinal and cable barrier systems. Crews also added traffic control along existing non-arterial roads to allow safe access for trail users.
CHC teams worked together seamlessly to allow traffic flow to continue while completing the trail and retaining wall construction adjacent to roads and under a bridge with very tight access. Our teamwork allowed us to finish this project for the City on time and on budget, connecting one more segment to the City's widely-used trail system and providing trail users safe access to the improved Mingo Trail.
Project Facts
Industry Sector: Transportation
Cost: $1,500,000
Delivery Method: Design-Bid-Build / Hard Bid
Self-Perform: Below-Grade Utilities, Cast-in-Place Concrete
Owner: City of Tulsa
Engineer: R.L. Shears Company, P.C.

READY TO GET STARTED?
READY TO GET STARTED?
READY TO GET STARTED?
READY TO GET STARTED?
READY TO GET STARTED?
Let's Build
Ready to lay the groundwork?
Find a Career
We've got a hard hat with your name on it.