---
McKinney Fire Station #11
Built to serve and protect in McKinney, Texas
---
McKinney, TX
A community growing as fast as McKinney, Texas, features several exciting amenities, from dining and retail options to new housing and outdoor spaces.
With that growth, however, comes an increased need for additional public safety services, particularly in the areas of police, medical, and fire. Serving the community and protecting its people was the spirit behind the construction of Fire Station #11 in the Craig Ranch area of McKinney.
The $8.1M, 16,000 SF facility features three bays with doors on the front and back, eight individual dorms, and two captain dorms. It also includes locker rooms, a training tower, and a weight room.
There are also "Rip and Run" corridors around the interior of the dorm rooms. Put all together, this new fire station allows the fire crew to train right at home.
The station features a masonry exterior facade with metal panel champagne, natural stone, and limestone panels for a natural finish. Inside, the temp acoustical and wood-like ceilings give the station a natural feel. It also features a natural wood stain millwork chair railing at the corridors and cased openings. The millwork custom lockers also give the station of sense of "home" for the crew.
Construction on the station began in November 2020, was delayed a bit due to harsh winter weather in early 2021, and was completed in February 2022. And, despite supply and price challenges brought on by Covid, we completed the project on budget.
Project Facts
Industry Sector: Civic
Cost: $8,181,459
Size: 15,950 SF
Delivery Method: Construction Management
Owner: City of McKinney
Architect: Conduit architecture and design LLC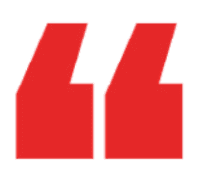 McKinney Fire Chief Danny Kistner said: "Station 11 helps the McKinney Fire Department keep pace with the city's phenomenal growth. Ultimately, it is all about serving and protecting the community and the strategic placement of this new fire station will better enable us to do that."
READY TO GET STARTED?
READY TO GET STARTED?
READY TO GET STARTED?
READY TO GET STARTED?
READY TO GET STARTED?
Let's Build
Ready to lay the groundwork?
Find a Career
We've got a hard hat with your name on it.