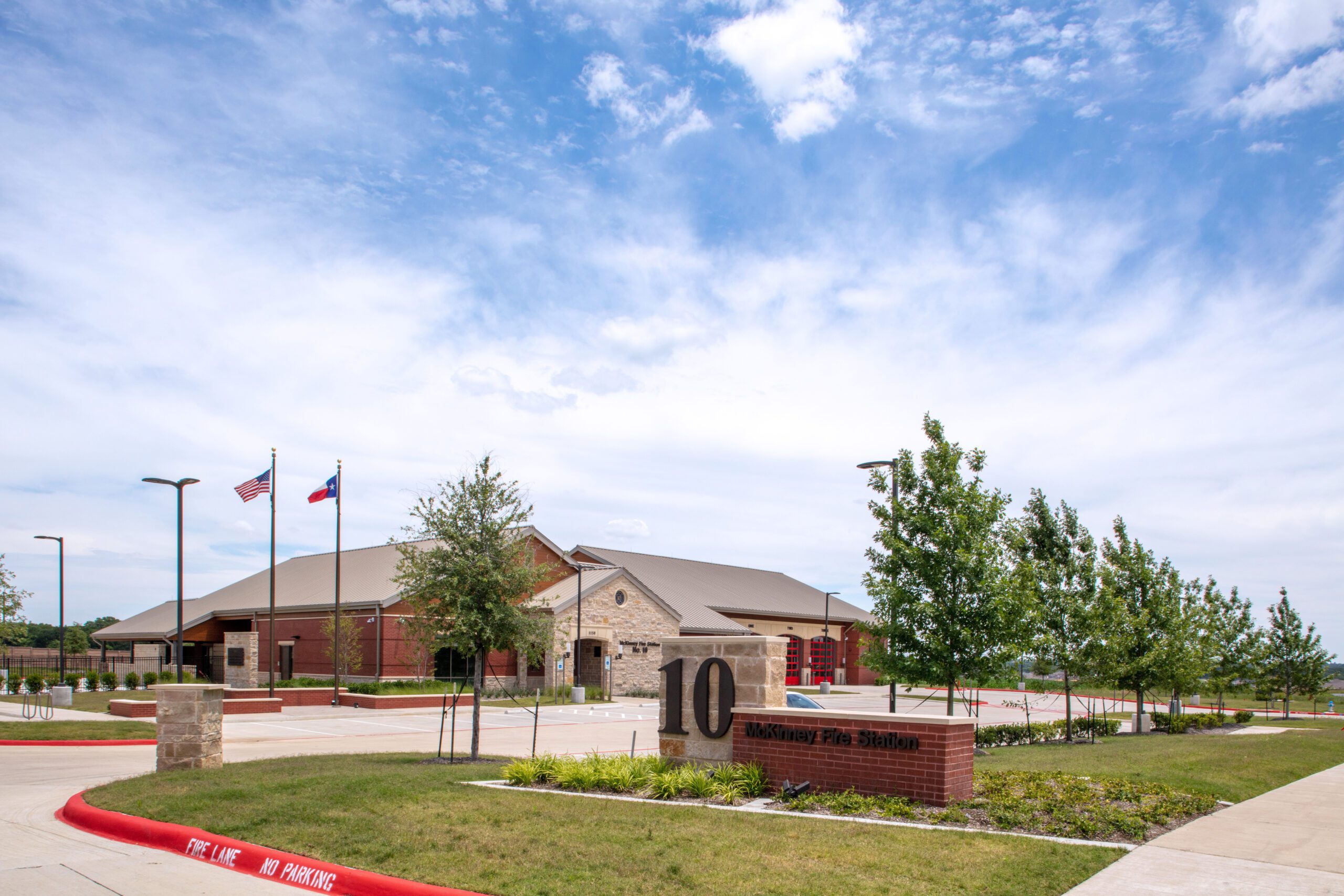 ---
McKinney Fire Station #10
A modern, new facility for the firefighters
---
McKinney, TX
Two thousand acres of beautiful homes make up Trinity Falls, a three-year-old community located six miles from McKinney, TX. As the population grows in Trinity Falls and the area around McKinney, additional fire protection increases.
The City of McKinney hired Crossland to build Fire Station No. 10, a modern, 16,000 SF facility on three acres, to accommodate ten firefighters. Much of the station was designed after Station No. 9, constructed in 2018, but the firemen who would use No. 10 also gave input on the rooms and features they wanted the most.
The design and layout of Fire Station No. 10 represent the community pillars that fire stations have become. Public open houses and forums that show stations as robust public safety agencies are typical. Plus, today's firemen respond to vehicle accidents, hazmat incidents, specialized rescues, and national disasters. Given these community services, fire stations have highly unique design and build requirements; they serve as a place of work and residence, so firefighters must have a safe, useful, and rejuvenating facility.
Project Facts
Cost: $7,143,075
Size: 15,844 SF
Delivery Method: Construction Management
Owner: City of McKinney
Architect: Conduit architecture and design LLC

READY TO GET STARTED?
READY TO GET STARTED?
READY TO GET STARTED?
READY TO GET STARTED?
READY TO GET STARTED?
Let's Build
Ready to lay the groundwork?
Find a Career
We've got a hard hat with your name on it.